Lawrence, KS Document Shredding
Lawrence, Kansas is an amazing place to live and work. The home of the University of Kansas and the Haskell Indian Nations University. It was an early bastion of the anti-slavery movement in the 1800s and today retains its progressive outlook as a hub of arts and culture, with a wealth of music venues, small shops, and galleries.
Lawrence is one of the most exciting destinations in Kansas, and its residents demand the best of everything. That means when Lawrence shredding services are needed, residents turn to the peace of mind offered through PROSHRED®.
Lawrence Document Destruction Service
PROSHRED® has a reputation across the nation for providing the very best in document destruction and information security. When you have information or products that need to be completely destroyed with no chance of security leaks, PROSHRED® can guarantee that no information is compromised during the destruction process and issues a certificate of destruction once the job is complete.
Destruction services that we offer include: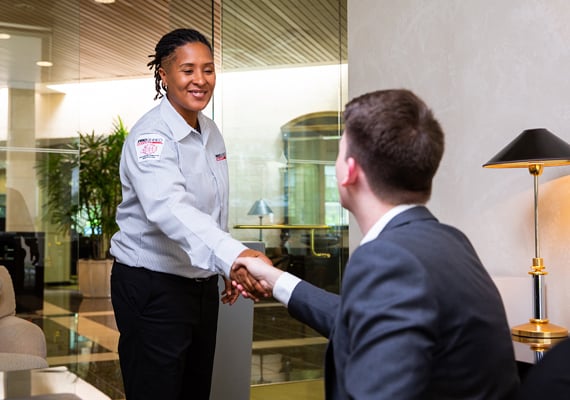 The PROSHRED® Advantage
When you choose PROSHRED® for your Lawrence document destruction, you are calling upon the services of a woman-owned local business which has ties to our community and cares deeply about our neighborhoods, but also has a national reputation for quality.
We offer flat-fee and cost-effective pricing with no hidden fees or extra charges, regardless of where you might be. There are no management fees, no mileage, fuel or service fees. Our professionals are licensed, bonded, certified and experienced at what they do, to help avoid any risk of any information or security leaks.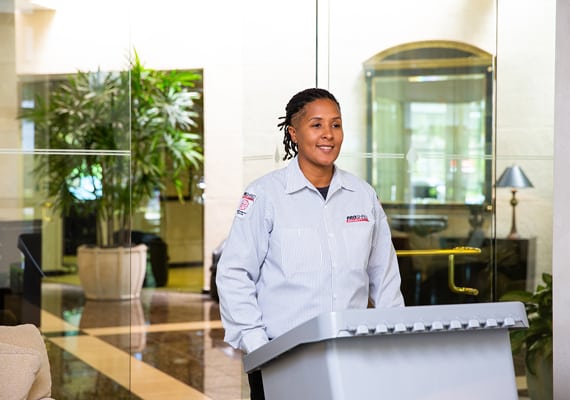 Jobs of Any Size
We have the ability to handle jobs of any size from small filing cabinets to high volume bulk shredding at our secured location. We can also come right to you with one of our state-of-the-art shredding trucks.
Either way allows you to watch the entire process via closed-circuit cameras, offering you absolute peace of mind that your documents are completely destroyed. At the end of the process, we will provide you with a certificate of destruction so you have a record of your information security.
Community and Eco-Focused
From sporting event shredding opportunities to helping with school and office park events, our trucks can be seen in local communities across the nation. We believe in supporting local communities and giving something back. We are also eco-friendly, ensuring that the remains of your documents are recycled and reused.
If you have need for a professional Lawrence document destruction service, look no further than the professionals at PROSHRED®.
For more information, call one of our information security specialists