Lee's Summit Shredding Service
Lee's Summit, Missouri is one of the premier suburbs in Jackson county Missouri. It is home to a thriving downtown business area with dozens of retail shops and restaurants, and residents. Rated one of the top 100 cities in the United States, this is a proud community who always demand the very best from their local services. That's why residents always turn to the professional document destruction specialists at PROSHRED®.
Lee's Summit Document Destruction Services
To accommodate the needs of each business, PROSHRED® offers a variety of information security and document destruction services. At PROSHRED®, we make confidentiality and security our top priority. We understand the dangers that business face when disposing of private or personal documents. If you are a business owner in  Lee's Summit and you need an effective way to process paper waste, contact PROSHRED® today. We'll be happy to discuss all of your options. In the meantime, read more about the services we offer.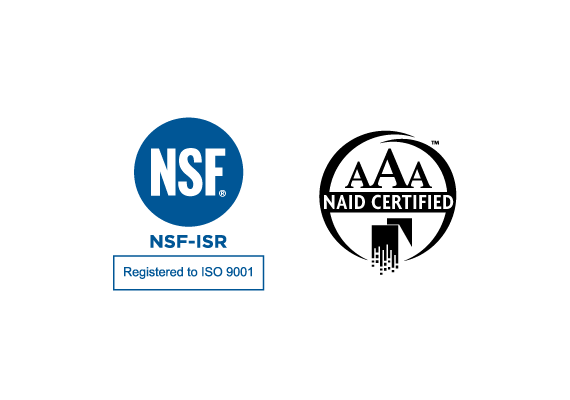 One Time Purge Shredding
Despite the amazing progress in technology over the last decade, most business is still done on paper, and, as we know, paper files have a way of accumulating until you're left with stacks and stacks of documents that you need to get rid of. At PROSHRED®, we understand that not every company will need ongoing services, which is why we offer a one time purge shredding.
When you schedule one time purge shredding, our mobile shredding trucks will come to your business and completely destroy your backlog of sensitive documents. Not only does this ensure that your private information is completely secure at all times, it is also extremely convenient and non-disruptive. When your papers start to pile up, you need a one time document purge from PROSHRED®.
Lee's Summit Hard Drive Destruction
The digital age has not only influenced document storage but it has also heightened the need for computer security. Data breaches can occur due to the wrong transfer of information through e-mail, messages or from hackers breaking into databases.
Hacking is a major issue within the digital security debate. Companies own multiple computers and dispose of hard drives regularly. These hard drives contain hundreds and sometimes thousands of documents that detail a company's internal affairs, financial situation and personal employee information. Business need to find an efficient way to dispose of hard drives.
PROSHRED® is able to safely destroy hard drives on site and recycle the waste to prevent further pollution. We also offer the option of mobile hard drive shredding which allows us to take hard drives offsite and dispose of them safely.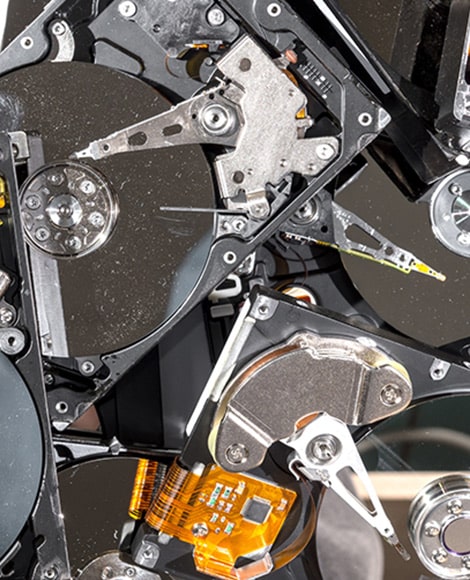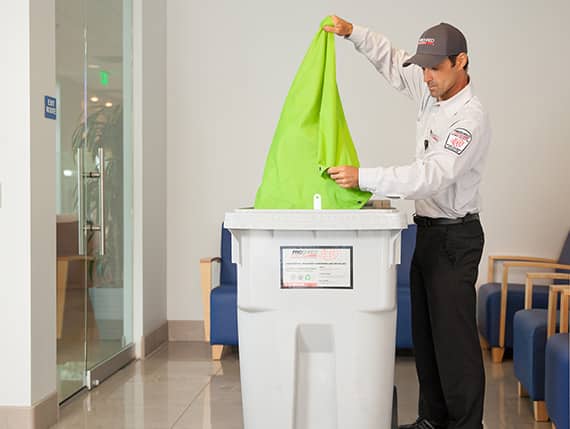 Lees Summit Ongoing Shredding Services
For traditional paper shredding needs, PROSHRED® offers a Lee's Summit mobile shredding service. We can travel to your business and devise a shredding plan that suits your company's size and data removal. Our experts will develop a comprehensive shredding schedule for ongoing document disposal. When you're looking for the best ongoing shredding service available, there's no better choice than PROSHRED® Kansas City.
PROSHRED® Services in Lee's Summit
PROSHRED® services businesses and residential customers in the Lee's Summit area. We can provide one-time mobile onsite document disposal services or create a scheduled maintenance system. The choice is yours. We offer affordable services and we provide all of our clients with a certification of destruction to meet compliance standards. Call us today to schedule a consultation and to discuss your options.