Overland Park Shredding Service
Overland park is not only a great place to live but an excellent place for businesses to thrive. That's why residents go with PROSHRED® for the very best in Overland Park paper shredding and hard drive destruction services.
Overland Park Document Shredding 
It seems like every day we hear more and more about breaches in data security, from all over our country and the rest of the world. Whether it be major web portals, e-mails or offshore banking, it seems like no data is secure anymore. That is why it is now more important than ever to ensure that your data, both personal and professional, is mindfully tended to. Part of responsible data security is the proper disposal of that data. It can not only keep you and your clients safe, it is the law in some cases. If you are a business in Overland Park looking for methods for proper data disposal and data security, find out more about what PROSHRED® can do for you.
Overland Park Paper Shredding
Companies large and small go through a lot of paper every year. The larger the company, obviously, the more paper they will use. Files, invoices, memos, forms and circulars accumulate into mounds and, before you know it, those mounds have become mountains of boxes filled with papers you probably don't need anymore. But, you can't just throw those boxes away. They will invariably contain sensitive client or employee information and must be disposed of properly. The best way to do that is with a professional document destruction company.
PROSHRED® has more than 30 years experience in this field and has all the modern tools to get the job done quickly and securely. We have shredding trucks loaded with the most efficient shredding tools, and we can come to your business on a daily, weekly or monthly basis and shred that mountain of papers right before your eyes. If you are not in need of document destroying on a regular schedule, we offer our services on an individual level, as well.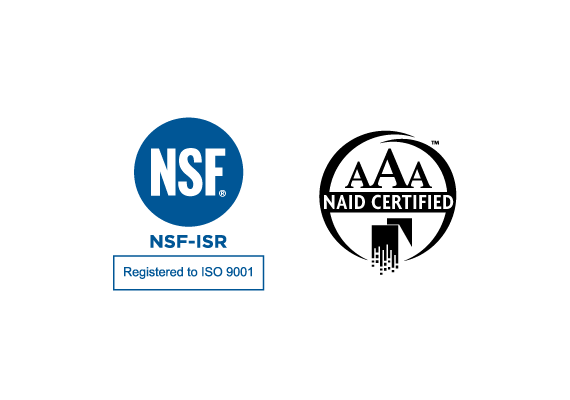 Overland Park Hard Drive Destruction
If you have ever seen a movie or television show that has a character who is a savvy computer technician, then you already know that wiping a hard drive clean is not enough. A skilled computer person can access sensitive data off a "cleaned" hard drive. The most secure way to make sure that your company's and/or client's data will not be seen by people that it shouldn't is to have it destroyed by professionals.
In addition to our document shredding service, PROSHRED® also specializes in destroying hard drives. We have certified technicians that will come to your place of business and pick up the hard drive to have it destroyed in one of our mobile centers. Additionally, we offer a "Certificate of Destruction" that complies with state and federal laws and guarantees our client that their hard drive has been completely destroyed.
Businesses in Overland Park Should Utilize PROSHRED Services
With all the businesses large and small in Overland Park, we know the amount of paper that is used. Even in a home spring cleaning, you might be surprised at all the papers and documents you find that you don't need any more. Don't just throw those away! PROSHRED® is your professional go-to source for all document and hard drive destruction. Not only do we guarantee your data security will remain intact, we also proudly recycle all destroyed materials at local recyclers.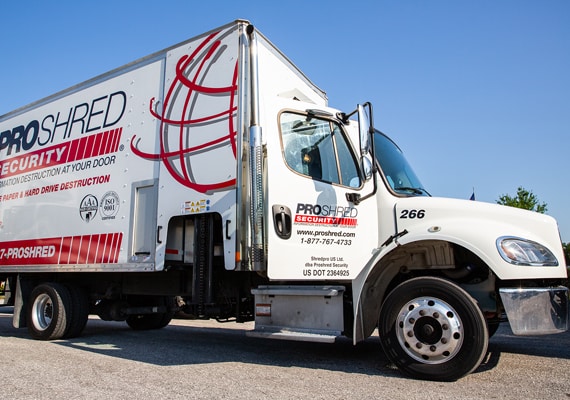 Overland Park Shredding Services
On-Site Shredding Overland Park, KS
Scheduled Shredding Service Overland Park, KS
One-Time Shredding Overland Park, KS
Hard Drive Shredding Overland Park, KS
Legislative Compliance
HIPAA Compliant
HITECH Compliant
GLBA Compliant
FACTA Compliant