February 16, 2018
5 Reasons to Implement a Uniform Destruction Program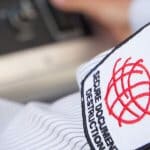 Whether you work in the business, medical, financial, or legal industry in Kansas City, you are probably already aware of the importance of hard drive destruction and paper shredding. Both are used to protect your company's confidential data. While sensitive documents include data on employee, customer, and business information, your computer's hard drives store the same data even when the files have been erased from the device.
Luckily, companies in the states of Kansas and Missouri as well as across the nation have already recognized the importance of paper and hard drive shredding. However, there are many other shredding services your company should invest in. The most overlooked shredding service available in Kansas City is uniform destruction. Uniform destruction is especially important for those who work in the military, police departments, and other industries who rely on uniforms for their identity. However, other old or unused clothing with company logos should be destroyed periodically as well.
There are 5 main reasons your company should implement a uniform destruction program.
Uniform Destruction:
1. Protects Company's Brand
If an unauthorized individual gains access to an old company uniform, he or she could pretend to work for your company. Unfortunately, this person's behavior while wearing your company logo cannot be controlled. He or she could participate in unnecessary or dangerous behavior, damaging your company's brand and reputation. Destroying all old and unused uniforms will keep your company's brand image intact and secure.
2. Prevents Identity Theft
In addition, implementing a uniform destruction program prevents identity theft. An unauthorized person pretending to be a company employee by wearing a company uniform may be able to enter your building and steal confidential data. If someone gains access to your business logins and passwords, they could leak customer, supplier, employee, and other business information to the world. Make sure your business prevents identity theft by participating in uniform destruction in addition to paper shredding and hard drive destruction.
3. Meets Industry Requirements
Many business industries hold companies liable for their individual business security. Healthcare professionals must meet HIPAA and legal professionals must comply with FACTA for example. Under these regulations, businesses must shred and destroy confidential data. While industry requirements usually refer to hard drive and paper shredding, they also include uniform destruction.
4. Assists Business Security
To best protect your business's security, your company should utilize a shredding company. Kansas City is known for its large business environment. It's important to protect your strategic plans, employee, customer, and supplier information in addition to other business files. Using a uniform destruction program eliminates the risk of unauthorized individuals pretending to be employees of your company.
5. Provides Peace of Mind
Overall, using a uniform destruction program brings your company satisfaction. It is peaceful knowing your business is secure and safe from identity thieves. Your business reputation will remain in good standing, and you will be complying to industry regulations.
If you are interested in implementing a uniform destruction program, contact PROSHRED® of Kansas City. Specializing in paper shredding, hard drive destruction, electronics recycling, and other shredding services, we are your one-stop shop for information security. Keep your data safe and secure. Call today for more information or to schedule an appointment. 1-913-327-8889