Warrensburg Shredding Service
Warrensburg is a haven for culture, art, recreation and a wealth of "firsts" in our nation, which makes it a great place to put down roots. Between outstanding artifact collections of artifacts at the Nance museum and hundreds of acres of outdoor recreational space and parks, the city where, "a dog is a man's best friend," was first uttered is full of people who take great pride in their community.  Residents of this town demand the best, so when they need a Warrensburg Shredding services, they turn to the professionals at PROSHRED®.
Warrensburg Document Destruction Services
It doesn't matter whether you have just a few boxes of old files to remove, or entire rooms full of old documents and hard drives, PROSHRED is uniquely equipped to handle your Warrensburg document destruction services. Whether you bring your documents to us or we come to you, whether you need a one-time cleanup or regular scheduled visits, we can handle jobs of any size and scale.donating net proceeds collected from these shredding events.
Our information destruction professionals are ISO 9001 Certified by NSF-ISR to protect your documents, hard drives or any other products that need to be completely destroyed with no potential for misuse or security breaches.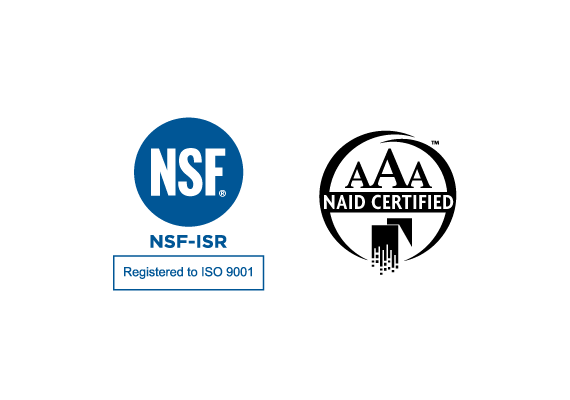 Warrensburg Shredding Services
We offer a complete range of information disposal and removal services. Just a few of these include:
-          One-time shredding
-          Hard drive and product destruction
-          Drop-off services
-          Electronic device destruction
Our process of protecting your information security is ironclad. We use state-of-the-art technology in our high-capacity shredding trucks to completely destroy and recycle all of your documents and waste, to ensure that not a scrap of information is left at risk. Once the destruction is complete, you are issued a certificate of destruction for you to keep for your records.
Giving Back to the Community
We are a locally owned, family owned company that believes very strongly in giving back to our community. You will see our trucks at sporting events, at schools, office parks, and other local community functions. Even better, we believe in being environmentally-friendly as well and will make sure that your destroyed documents are recycled for maximum eco-consciousness.
Transparent Pricing
When you sign on with PROSHRED, the price we quote, is the price you will pay. There is no risk of mileage, trip, management, transportation, fuel or other fees and surcharges. We believe in transparency and offering you the most efficient, cost-effective and secure means of protecting your sensitive information from misuse.
Legislative Compliance
HIPAA Compliant
HITECH Compliant
GLBA Compliant
FACTA Compliant