Drop Off Shredding Services
We understand that not everyone has the time or need for a regular shredding service. That's why PROSHRED® provides convenient drop-off shredding options at all of our locations across the country. We can help you get rid of your outdated tax documents or sensitive papers quickly and securely, whether you have a few boxes of past tax paperwork or an entire file room full of sensitive information.
All of our drop-off shredding locations feature cutting-edge industrial shredders, and our experts will ensure that your papers are destroyed beyond recognition. In addition, we provide reasonable pricing for one-time as well as recurring drop-offs.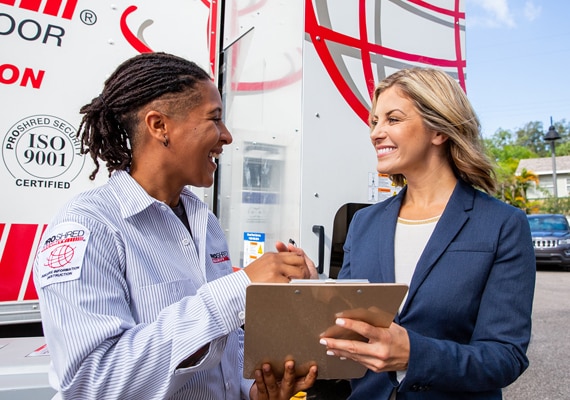 Unrivaled Document Security
We know that the safety of your papers is critical. That's why we provide comprehensive document protection, assuring that your sensitive information is kept secure and private. Our state-of-the-art shredding equipment is designed specifically to swiftly and thoroughly destroy papers, making it impossible for anyone to piece together your confidential data. 
Our shredding services are also carried out in a secure and monitored setting, ensuring that your papers are safe throughout the process. You will leave our facility feeling confident that your sensitive information is in good hands with PROSHRED®. 
Ideal For All Residential Shredding Needs
For residential clients who have a large number of papers to shred, drop-off shredding is a convenient and secure method. You may rest assured that your documents will be destroyed securely and confidentially if you bring them to a professional drop-off shredding company. Drop-off shredding is also an environmentally friendly option since the shredded paper can be reused as new paper products. 
Drop-off shredding is also a more cost-effective option than home shredding services since you won't have to pay for gas or labor. As a result, drop-off shredding is an excellent alternative for individuals who want to safely destroy their papers in an ecologically responsible manner.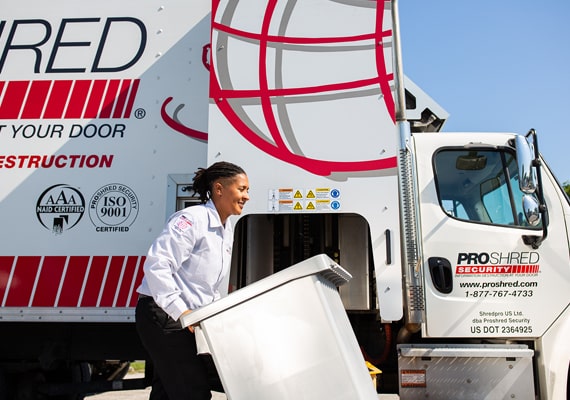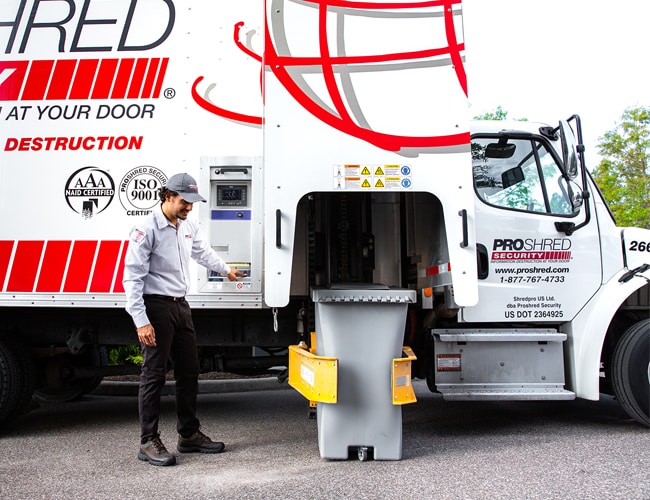 What type of documents should you shred?
You may be wondering what type of documents you should shred. The answer is that any document with confidential information should be destroyed in order to protect yourself from identity theft. This includes old tax documents, medical records, financial statements, and anything else with your personal information on it. 
It's important to note that simply throwing away these documents is not enough, as determined criminals can easily rummage through your trash to find your information. The only way to ensure that your papers are truly secure is to have them shredded by a professional.