Product Destruction Services
PROSHRED® Norfolk can assist you in getting rid of outdated or items that are outdated safely and swiftly. We specialize in product disposal and removal, so you can be certain that your goods will be handled with care. We have the expertise and know-how to properly dispose of any sort of item, big or small.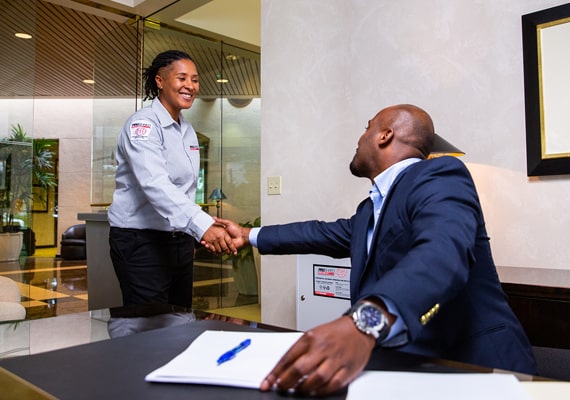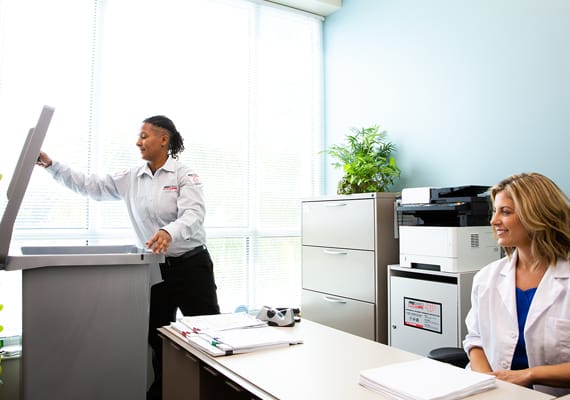 What Can Be Destroyed?
PROSHRED® Norfolk is capable of destroying any sort of item, regardless of size or composition. We have the knowledge and equipment to properly destroy products made out of glass, plastic, metal, wood, and a variety of other materials. 
Some of the most common items that we destroy include: 
Consumer products

 

Electronic devices and components

 

Packaging materials

 

Hard drives and other data storage devices

 

Medical devices and pharmaceuticals

 
The Risk Of Not Properly Disposing Of Your Apparel Or Uniforms
It's critical to properly dispose of old or unneeded clothes and uniforms. There are several hazards linked with simply tossing them away, including: 
Identity theft – If your clothing or uniforms include personal information, like your name or address, they might be used to commit identity fraud. 
Environmental contamination – Synthetic textiles are used to make a variety of garments and uniforms. These materials can take hundreds or even thousands of years to degrade naturally. If they are discarded in a landfill, they will emit pollutants into the environment. 
Fines and penalties – You may be fined if you toss items like sweatshirts or sports apparel, depending on where you live.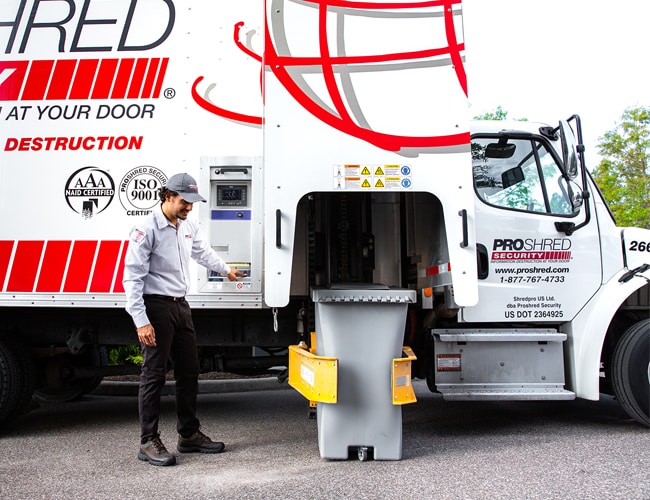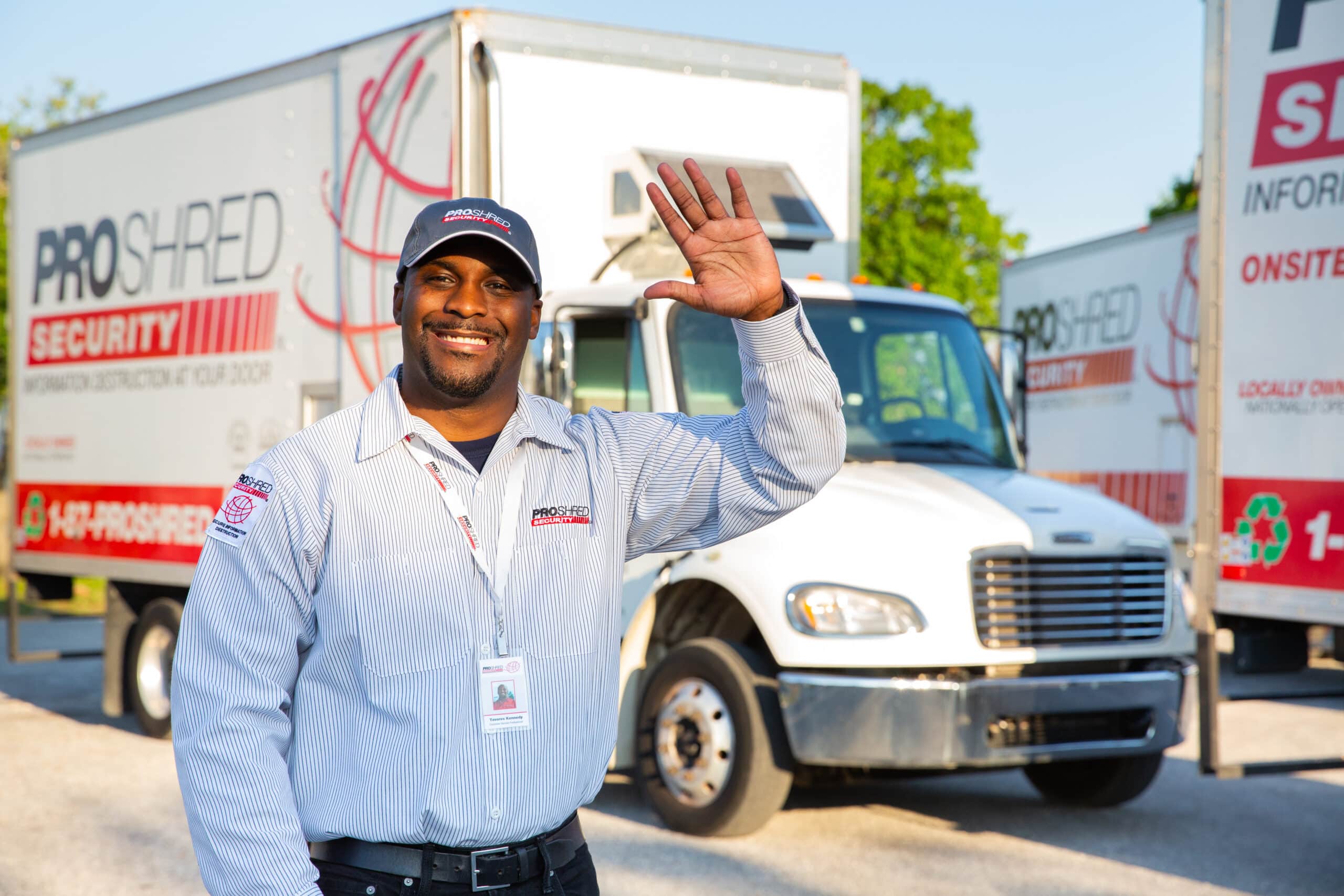 Why Choose PROSHRED® For Product Destruction Services?
The name PROSHRED® is one that customers in the Norfolk region trust. We are qualified and secure, with a team of professionals that have received comprehensive training and knowledge. We provide a variety of shredding services without hidden fees, surcharges, or binding contracts. Furthermore, by adhering to all relevant legislation, we seek to protect the environment as well as your data. 
In addition to paper and hard drives, our shredding services can take care of your branded materials, proprietary information, and uniforms. We ensure that these important assets are securely destroyed so they won't end up in the wrong hands.
Yes, branded products that are no longer needed, like uniforms and promotional material, should be shredded to prevent them from ending up in the wrong hands. Protect your company's reputation by properly destroying branded products
Product destruction is crucial for protecting brand reputation, preventing counterfeiting, mitigating legal liabilities, ensuring regulatory compliance, practicing environmental responsibility, and maintaining control over product distribution. It safeguards a company's brand, intellectual property, and legal standing while demonstrating commitment to sustainability.
Certified product destruction involves the secure and legal disposal of items, materials, or merchandise, with a documented chain of custody and verification. This certification typically incorporates comprehensive records, like a Certificate of Destruction, confirming compliance with industry standards and legal requirements. With PROSHRED®, you receive a Certificate of Destruction specifying the destruction method and service date for your peace of mind.
When it comes to the disposal of discontinued or defective products, PROSHRED® is the most secure, efficient, and hassle-free company—your trusted partner in secure information destruction services. 
Given the various factors and unique requirements of each company, the cost of a shredding job can vary. The most effective approach is to get in touch with us for a personalized quote to address your specific needs.
Schedule Secure Product Destruction Services Today
Contact PROSHRED® Norfolk today if you need to destroy your company's outdated, useless, or defective products! Customers in the Norfolk region can benefit from our safe product disintegration services. We will come to your location to retrieve your goods for destruction. For your convenience, we also provide on-site product destruction services. Call us now to book a visit or learn more about our product disposal services!