Shredding Bins
Here at PROSHRED® Norfolk, we understand that it is of the highest priority to keep your documents secure before they are shredded. For this reason, we provide you with as many secure bins and consoles as is necessary for you to store your documents in before we come and pick them up.
For any questions about the best shredding Bin, Console or Container for your office or home, please give us a call at 757-250-4924.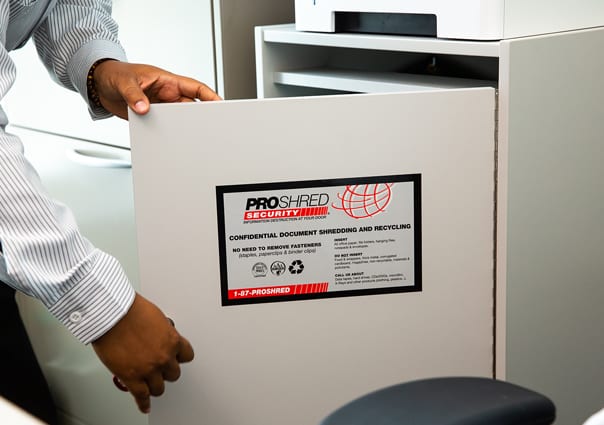 Pick Up Procedure
When we arrive at your business location to pick up your shredding bins for shredding, we will retrieve the documents in each secure bin throughout your office, bring them to our professional shredding trucks inside a portable bin and then shred the material. In this way, all of your documents remain completely confidential and are never seen before the document shredding occurs.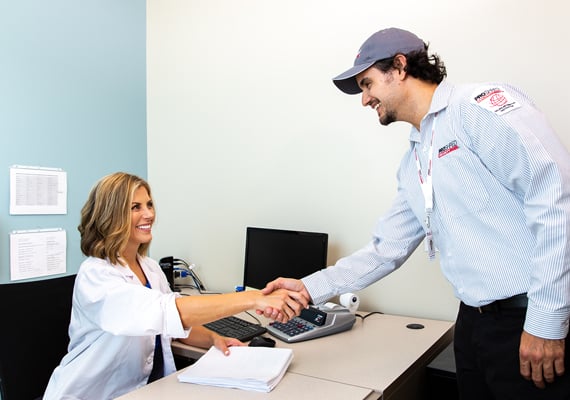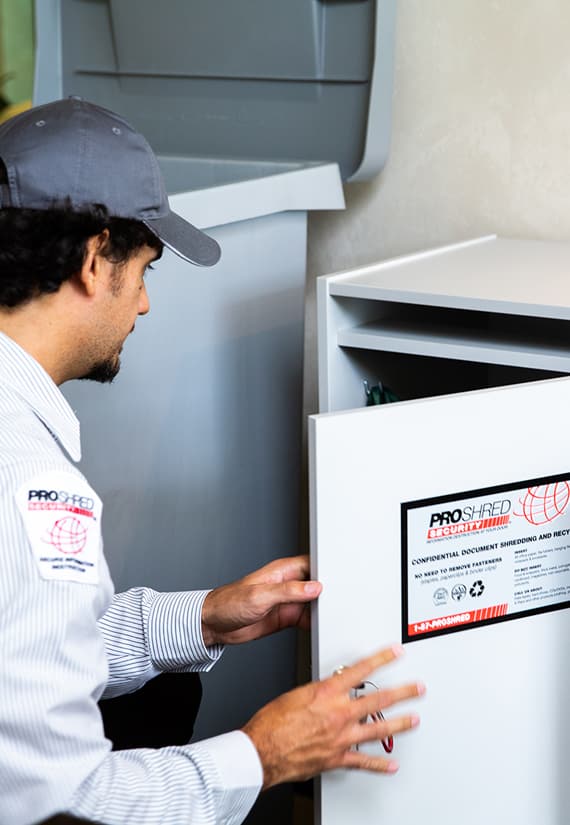 Security Consoles
In conjunction with regularly scheduled service arrangements, we install our high-quality security consoles at no charge within your facility. These are strategically placed throughout your office for easy and convenient use by all employees. There is no need to separate out paperclips, staples, metal clips, or bound materials. Simply place the materials in the console and leave the shredding to us. The process is entirely hassle-free.
Our security consoles have a higher volume capacity than most in the industry, saving you money by allowing for more materials to be shred during each of our service calls.
Features:
Dimensions: 36″ x 22 3/4″ x 15 3/4″ (other sizes available if required)
Higher capacity than most consoles in the industry—saving you money Double-turn, deadbolt lock system for added security assurance Neutral colored, durable furniture that fits in well with office décor One-way, baffled feed-slot design, to ensure paper cannot be retrieved Wide feed slot that can take up to 400 pieces of paper at a time Front-loading, with available space to support office equipment Paper securely held in a durable nylon bag or cardboard box insert for efficient and secure retrieval
High-Volume Security Bins
For higher volume areas such as mailrooms, copy rooms or warehouses, these wheeled plastic carts are extremely durable and easy to maneuver within your facility. Our high-volume security bins, available in 64-gallon or 96-gallon sizes, are secured with a padlock system to ensure that wherever your bins are, your confidential paper is securely locked inside. We work with you to determine the best location and mix of bins and consoles for your scenario.
Features:
Dimensions:
64-gallon: 42″ x 26″ x 26″
96-gallon: 46″ x 28″ x 31″
Top-loading, durable plastic containers for high paper volumes Cut security slot to ensure paper cannot be retrieved from inside Wheeled and well-balanced for easy maneuvering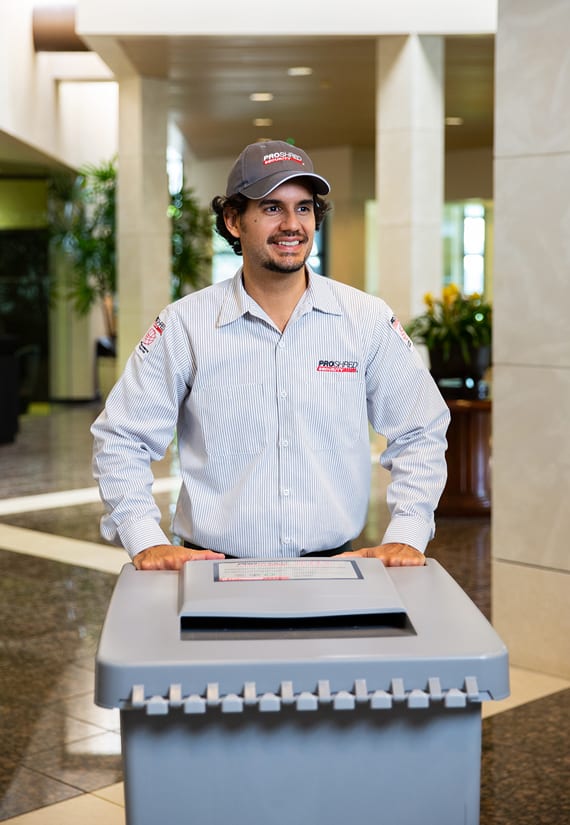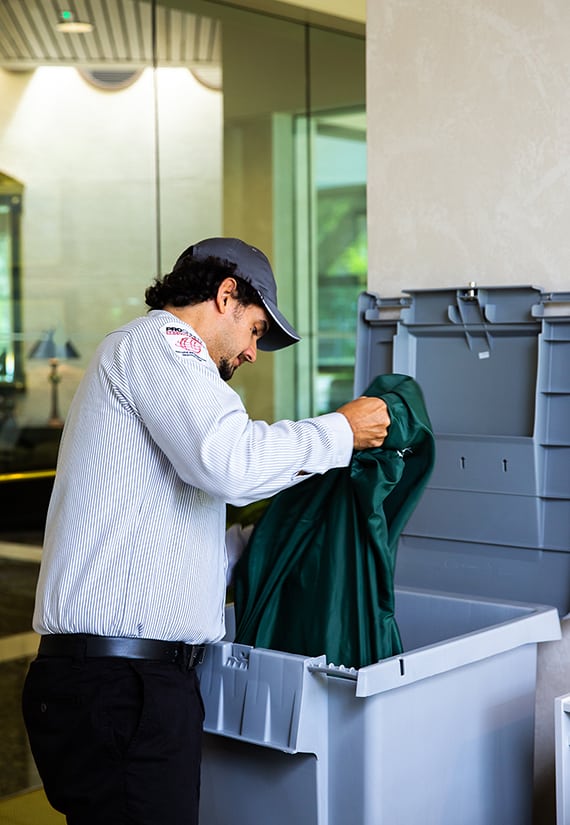 Personal Desk-Side Containers (PDCs)
Made for use both inside and outside of the office, Personal Desk-side Containers can be a key component a document destruction policy. Small, mobile and easy-to-use, PDCs conveniently fit under desks, allowing for immediate disposal and enhanced security. These locking durable containers help reduce discretionary decisions of employees as to what should be shred and recycled by having it right at their desks. PDCs are also ideal for home-based employees needing a convenient document security system.
Features:
Dimensions: 13 1/4″ x 16 3/4″ x 12″ (other sizes available if required)
Top-loading, durable plastic container holding up to 2,000 pieces of paper Secure lock, using the same locking system as your security consoles One-way feed slot design, ensuring paper cannot be retrieved