Electronic Waste Recycling
Secure e-Cycle, a division of PROSHRED® Security, can help you responsibly get rid of your outdated electronic equipment while also assuring the safety of your organization and the environment. The use of technological gadgets has exploded in popularity, and the demand for e-waste recycling has risen throughout time. It's critical to properly destroy and recycle your electronic equipment, including cell phones, tablets, computers, and a slew of other devices.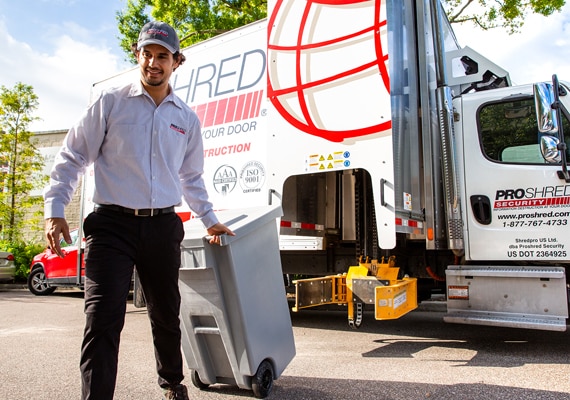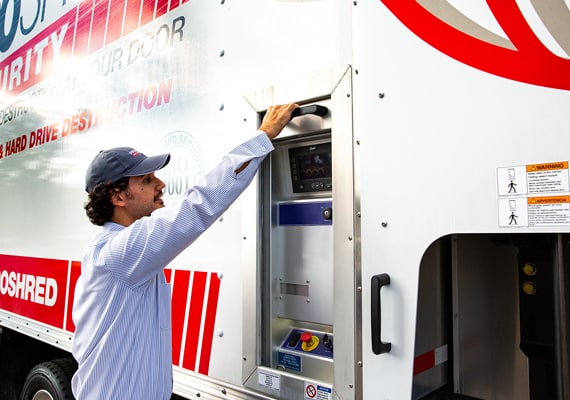 Secure E-Waste Recycling
The need to recycle your old electronics may seem inconvenient to you, but it is an important step in maintaining the environment as well as your data security. Your electronic waste contains toxic materials, heavy metals, and chemicals that might result in serious environmental problems and health concerns if not dealt with properly. E-waste recycling is critical for the environment and public safety. 
PROSHRED®'s Trusted Electronics Destruction Service
PROSHRED® Norfolk is the only company in the area that offers a full range of on-site data destruction services, including desktop, laptop, and monitor disposal. We'll not only keep you compliant with all legal requirements and save you thousands of dollars in potential fines, but we'll also protect your information security.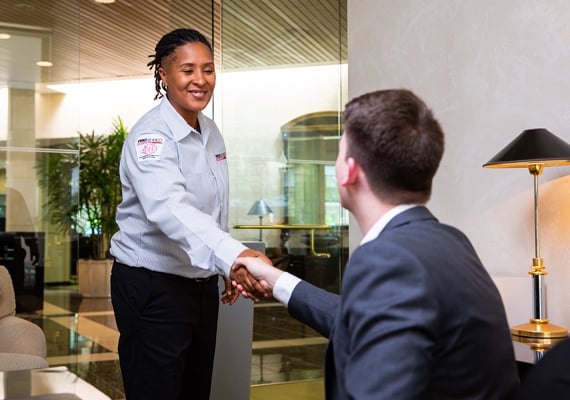 Electronics Recycling in Norfolk
We guarantee that every single electronic device we find is properly disposed of. We further collaborate with local recycling businesses to make sure that all of the hazardous materials from your devices are recycled and sent off in accordance with local laws. 
Electronics are dismantled and their components sorted for anything that can be reused, such as metals, then these materials are recycled separately. The substances that cannot be recycled are disposed of safely. You can trust PROSHRED® Norfolk to destroy and recycle your electronic devices in compliance with all necessary regulations while doing what's best for the environment. However, certain goods may not be recycled, such as televisions.