Hard Drive Destruction Services
Looking for Secure Hard Drive Disposal in Milwaukee? Call us!
If you have to discard old hard drives or data storage devices, throwing them in the trash isn't enough. Even erased hard drives can be found by thieves and used to cause a data breach. The only way to ensure your sensitive information cannot be accessed once the hard drive leaves your premises is to use a secure hard drive destruction service. PROSHRED® Milwaukee offers on-site hard drive shredding where we permanently destroy any old hard drives, thumb drives, smartphones, or other obsolete technology and then recycle the waste. It's an efficient, cost-effective, and secure way to protect your private business or personal data. Contact us for a free price quote today.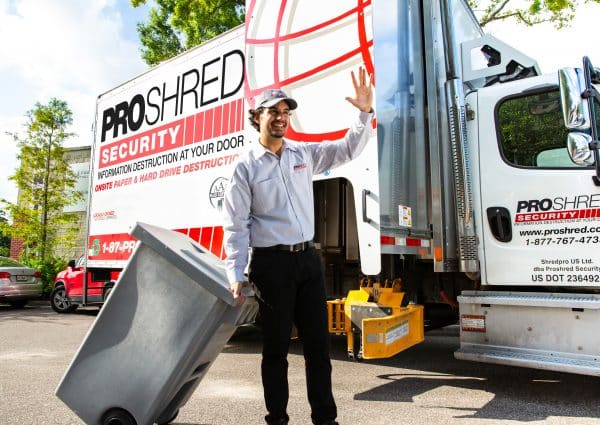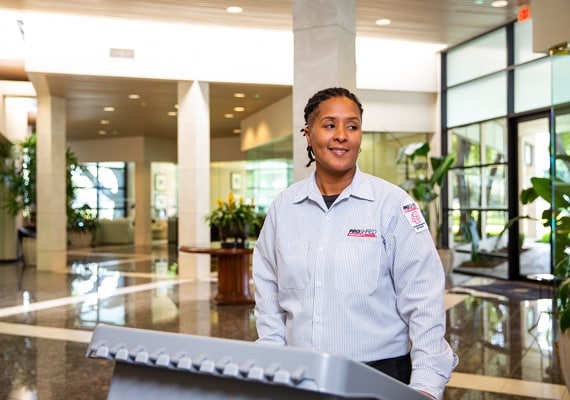 Why Erasing Data on Hard Drives Isn't Enough Protection
The information your business saves on hard drives may not be as secure as you think, especially on obsolete devices you no longer use. Whenever a hard drive or storage device has met the end of its life, the assumption is that its data will never wind up in anyone else's hands so why not just throw it away? However, improper disposal can lead to data breaches, identify fraud, and a host of issues your company doesn't want affecting its data security or reputation. Even when hard drives are erased, the fragments of data can still be gathered by diligent thieves. The most secure way to dispose of hard drives and avoid a security breach is to use a professional shredding service.
Could Old Hard Drives, Discs, or USBs Cause a Security Breach?
Once a hard drive is no longer used by an employee, it can become easy to lose track of it. Keeping an eye on data stored on smaller devices, such as CDs or USB thumb drives, is even more difficult. Eventually, these devices wind up thrown into an unsecured waste or recycling bin. Mobile hard drive shredding from PROSHRED® Milwaukee eliminates that privacy risk. We use trucks with industrial shredders that can process and destroy entire pieces of equipment at once. We maintain a secure chain of custody throughout the appointment, from pick-up to final processing, and every hard drive shredding customer receives a certificate of destruction. Whether you're a law firm, medical facility, financial organization, educational institution, or any type of small or medium business, we make sure your hard drive destruction services comply with the privacy laws affecting your business, such as HIPAA, HITECH, FACTA, and GLBA.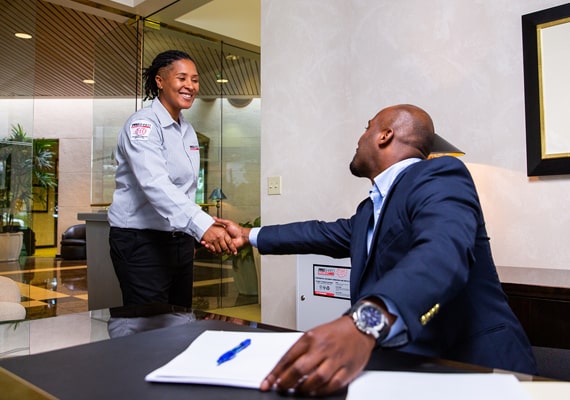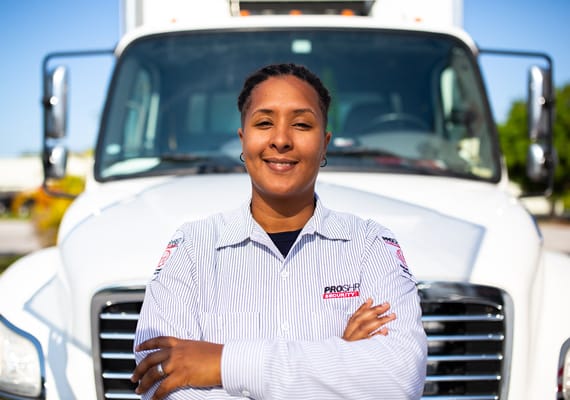 We Recycle All Electronic Waste
Being green is a goal for most businesses today as part of their corporate image and sustainability plans. As part of our commitment to environmental stewardship, PROSHRED® Milwaukee transports all waste from shredded hard drives to local metal and electronics recyclers for final processing. We use only certified e-waste recycling partners that comply with federal and state regulations. Rest assured that, with us, your private information is securely erased and the storage devices are recycled responsibly.
Why Choose PROSHRED® Milwaukee for Hard Drive Destruction?
Not all electronics shredding companies in Milwaukee offer the same level of service with regard to price, convenience, and security. At PROSHRED® Milwaukee, we take extra steps to ensure the safe and secure disposal of your hard drives and other devices to protect your confidential information. Our company is locally owned and managed for attentive and friendly customer service. Meanwhile, we're associated with a trusted national brand and follow a double certification standard for both ISO 9001 and NAID AAA.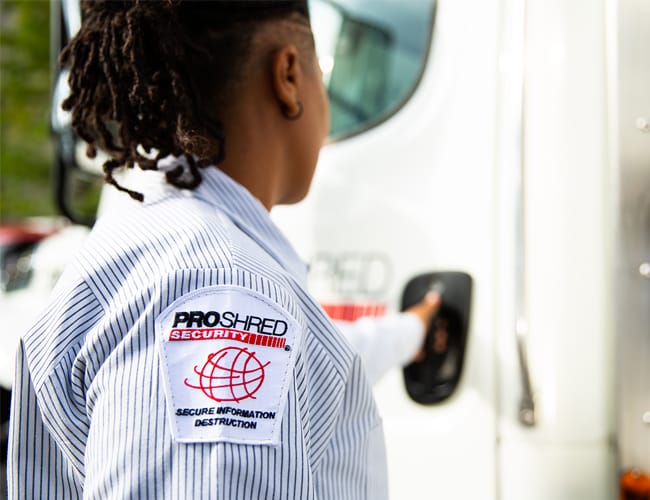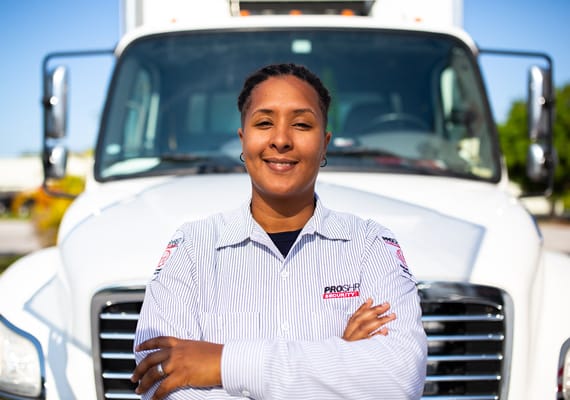 Certificates of Destruction (CoD)
If your company has to comply with privacy laws regarding the protection of sensitive information, you'll benefit from having a certificate of destruction for your hard drive destruction services. Following every appointment, PROSHRED® Milwaukee provides you with documentation of:
The date and time of the hard drive destruction
PROSHRED® Milwaukee's contact information (location, address and phone number)
Information about your company who requested the service
A description of the service performed
The name of the CSP (customer service professional) who shredded the electronic materials
The name of your company's employee who witnessed the hard drive destruction and processing for recycling
Schedule Secure Hard Drive Disposal Today
Whether you need one-time shredding services or recurring hard drive destruction, contact us today to request a free quote or learn more information!
You need to use a shredding service, like Proshred, to destroy old hard drives to ensure the data on there is completely gone. Deleting the information is not enough, it needs to be crushed afterward to ensure nobody can retrieve the data later.
Once we have an idea of the size and weight of your old hard drives, we can give a more accurate estimate for the cost of hard drive destruction.