Business Shredding Services
Wisconsin companies must take steps in order to protect their assets and customers from any potential security breech. There are new privacy laws that companies must follow in order to maintain the security of confidential information. With PROSHRED® Milwaukee business shredding and recycling programs your businesses is safe. This is also a very cost-effective way to protect this private information from getting into the wrong hands.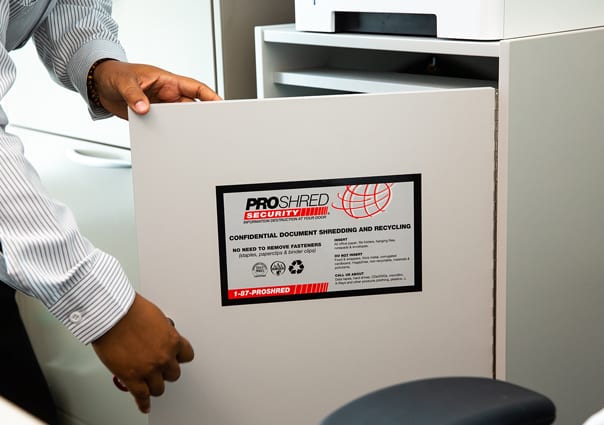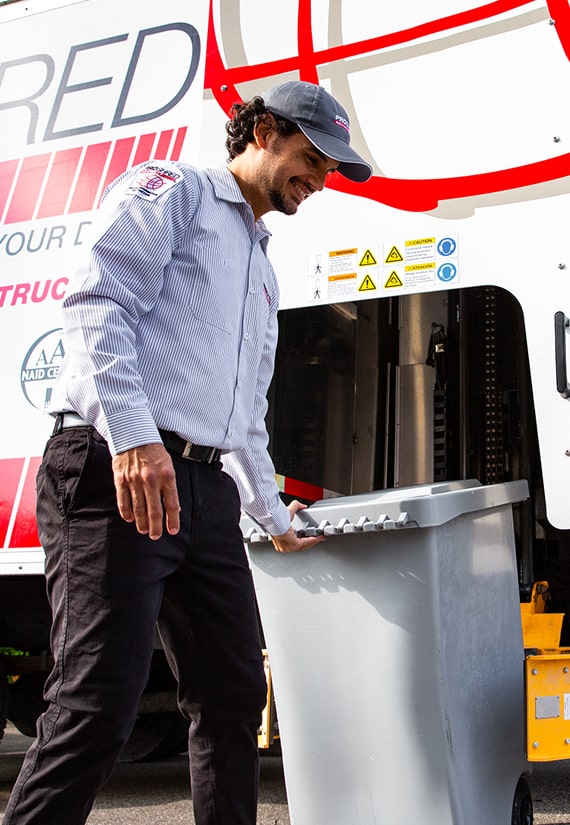 Secure
PROSHRED® Milwaukee is a Security Company. Our business is primarily on-site commercial document shredding. It is what we do and we are passionate about providing the best most secure document shredding to our Clients. We have more than 20 years in this field and ISO Certification to help us guarantee the most trusted and secure document shredding services in the Country.
PROSHRED® Milwaukee Business Shredding process ensures that the "chain-of-custody" of your confidential documents is unbroken from start to finish, every time. All commercial document shredding happens on-site which greatly reduces the risk of any security breech. You will receive a Certificate of Destruction to verify that all of your documents were destroyed and we do not leave your premises until each piece of paper is destroyed.
Convenient
PROSHRED® will provide your facility with "Executive Consoles" for employees to discard any confidential information without the hassle of using a personal office shredder. It is not necessary to remove staples or paper clips when using PROSHRED®, just insert the paper in the Console and PROSHRED® Milwaukee handles the rest for you.
PROSHRED® will service your Milwaukee area facility on a weekly, bi-weekly or monthly basis depending on your company's needs and requirements. If your needs change, don't worry, we are happy to accommodate any changes your business may require. We will complete a Security Audit at the start of service to determine how many executive consoles your facility will require and the frequency of service needed.
If your Company has a storage facility or warehouse with large amounts of archived files that need to be cleaned out, PROSHRED® Milwaukee offers a one-time clean out service for large quantity document shredding, on-site and affordable. This service can be scheduled with your recurring service or as a separate one-time shred.
PROSHRED® offers a variety of security containers and consoles for paper, proprietary products, electronic media and various other items that require secure destruction. Our Systems are easy to use and employee friendly. With state-of-the-art trucks and well-trained professional staff, we shred all materials on-site while providing excellent customer service and security.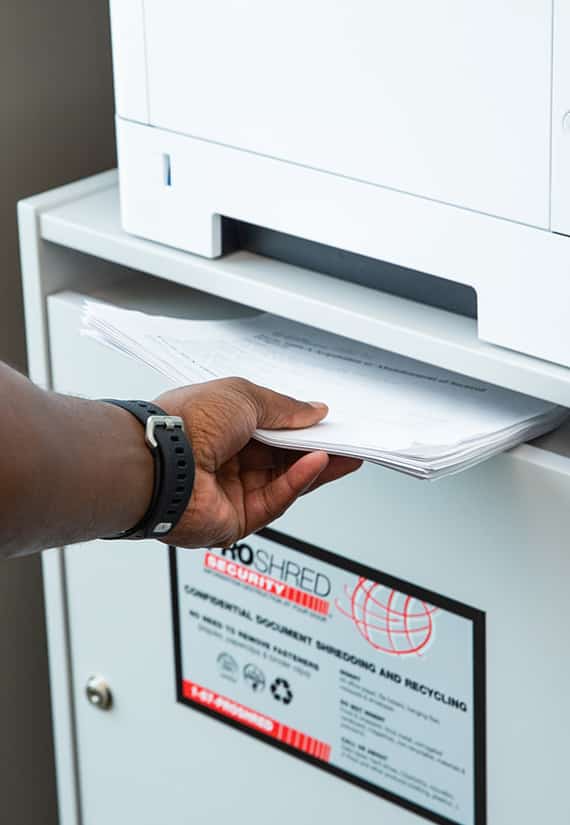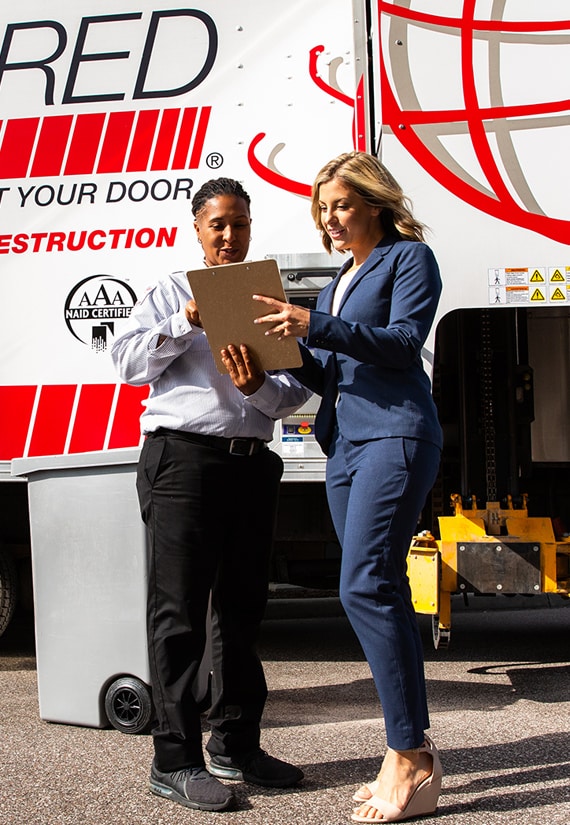 Cost-Effective
Research shows that on-site document shredding services are about 25% less than in-house shredding systems. On-Site Shredding also allows your employees to be more focused on daily company tasks improving your business productivity.
The pricing for PROSHRED® Milwaukee's services is based on service schedule and frequency, not weight or amount of time spent at your facility, which allows for easier budgeting and planning. The consoles are delivered and installed at your facility at no additional charge and service is provided at your site which provides a more secure method of document destruction. We feel that this is both a great value and the most secure and professional way to destroy documents at a great value.
We offer our clients and potential clients free consultations and estimates and we do not require a contract for service. If your company requires a contract, we are happy to accommodate that requirement for you, but PROSHRED® Milwaukee does not require a contract.
Environmentally Sensible
PROSHRED® Milwaukee feels that everyone has a stake in preserving our environment. We do our part by recycling 100% of our shredded paper. We take the security of document destruction very seriously, but we also think of ourselves as your partner in helping preserve our environment.
On every invoice you receive from PROSHRED® Milwaukee, the tally of cumulative mature trees you have saved by partnering with us. Each Year you will be provide with a Tree Saver Environmental Certificate which documents the number of trees your organization has saved during the year.
PROSHRED® Milwaukee's business shredding service will provide you with the security you need and the Customer service and professionalism you want.