No Contact Drop-Off
PROSHRED® Milwaukee does specialize in document shredding for businesses and government organizations, but we also provide residential shredding services. In order to accommodate our customers while maintaining the recommended health and safety procedures, we are implementing a No Contact Drop-off Service which allows you to still access our services without contact. This Drop-Off  Shredding is an ideal way for residential clients with smaller quantities of documents they would like to have destroyed. Just bring your documents to one of our locations and watch PROSHRED® destroy them for you!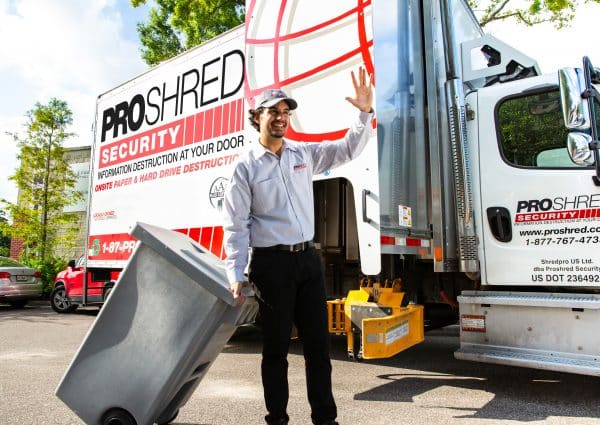 Drop-Off Hours: Monday - Friday 8:00 am - 5:00 pm
Drop-Off only at this location: 1425 Commerce Avenue, Brookfield, WI 53045
No Contact Shredding Guidelines:
Bring your documents in boxes or bags, and have them in the trunk, back seat, or pickup bed for us to unload.
When you arrive at our facility, please follow the signs and heed instructions as we work to provide this service while protecting our customers, our employees and our community.
When you arrive please go to the front door to meet with a PROSHRED® team member.
Payments must be made by charge card or with exact change (we will not have change available).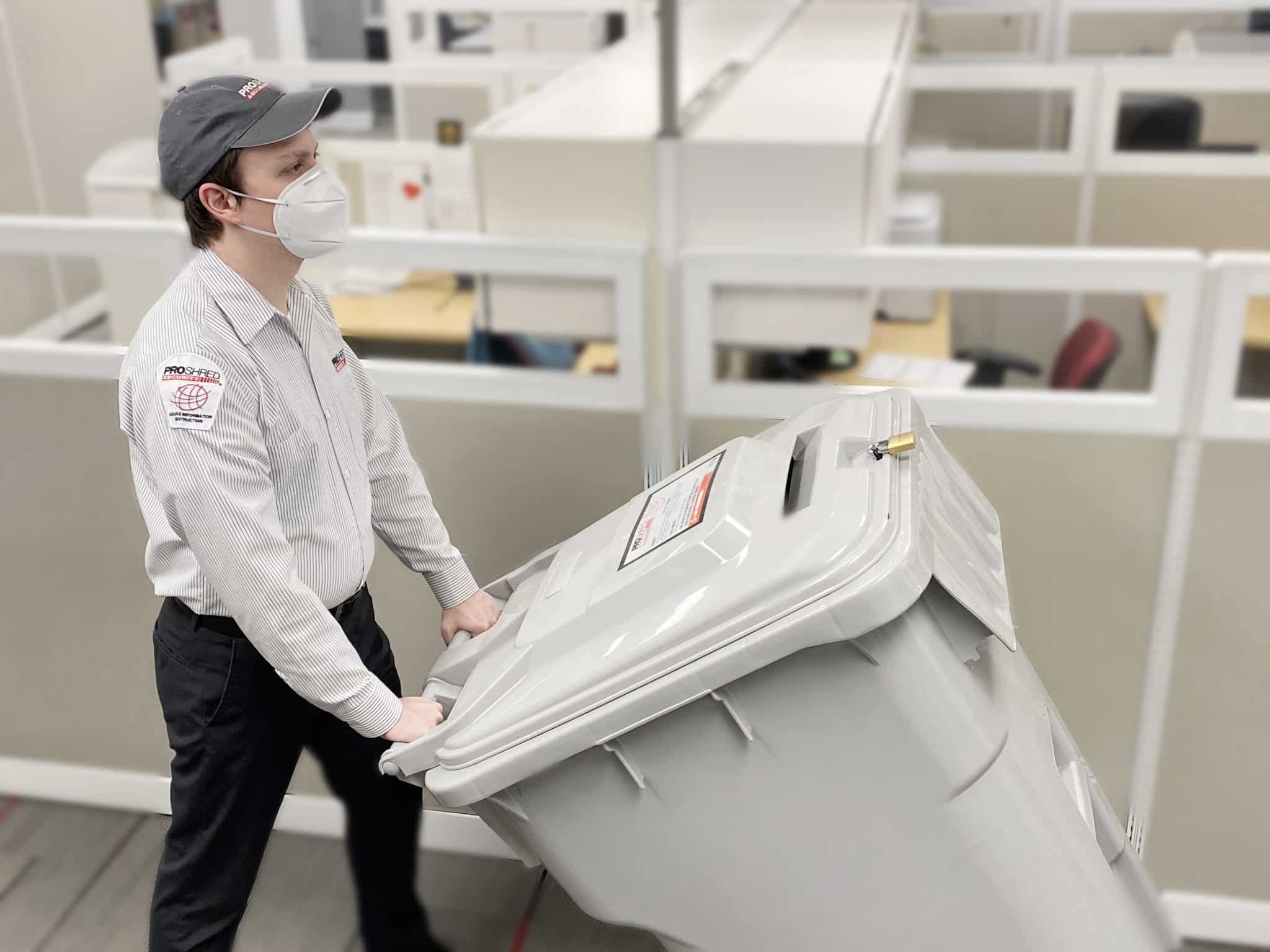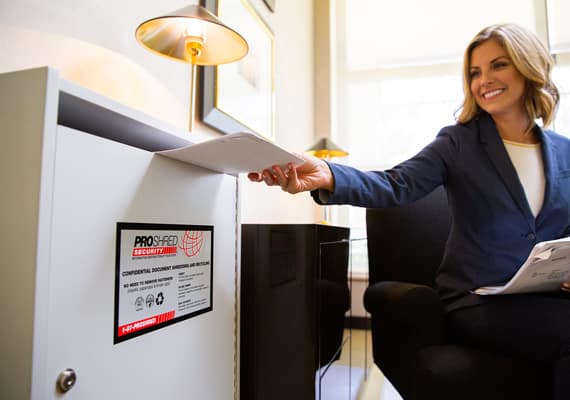 Shred Documents Like Our Business Clients
PROSHRED® Milwaukee is an On-Site Document Destruction Company and most of our Shredding is completed on our high-tech mobile shredding trucks. These trucks are furnished with security cameras which enable our clients to see their documents being destroyed. For larger quantities of documents, we can come to your facility with our Mobile Shredding Trucks. For smaller quantities of confidential papers, it is much more cost-effective and efficient to bring your documents to one of our Drop-Off Shredding Locations.
What Type of Documents Should you Shred?
There are endless types of documents and important papers that should never be thrown in the trash. For any Indianapolis resident, we always recommend calling us or appropriate authorities if you unsure about whether a document should be shredded. Some examples of paperwork that must be shredded include:
Bank Account Statements
Correspondence
Job Applications
Profit/Loss Statements
Brokerage Reports
Credit Card Statements
Legal Documents
Signatures
Cancelled Checks
Financial Reports
Medical Records
Social Security Numbers
Confidential Letters
Insurance Policies
Pay-stubs
Tax Records
Contracts
Invoices and Receipts
Photographs
Telephone Numbers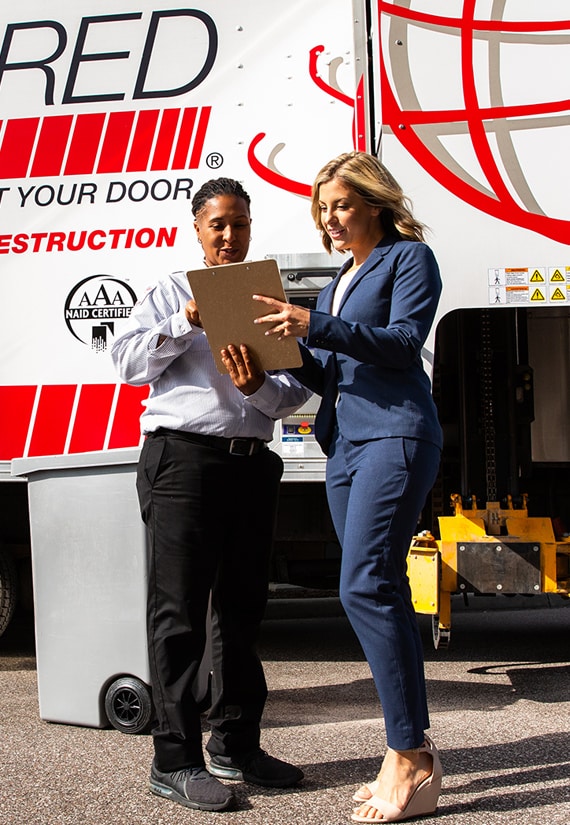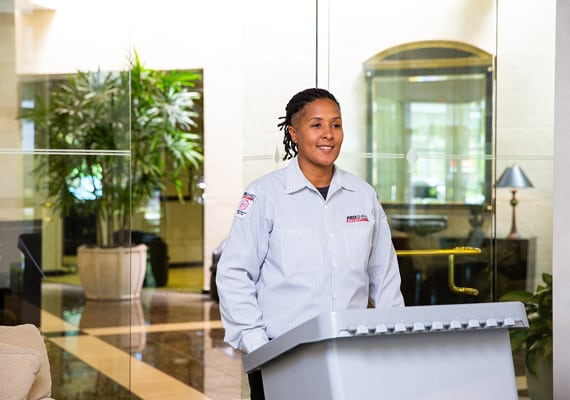 PROSHRED® Milwaukee's Residential Information Security Containers (RISCs) are central to any personal or home-office shredding program. RISC boxes act as a convenient central repository labeled with useful information about shredding residential and home office materials. By having a single designated location to collect and keep confidential papers ready for disposal, individuals immediately start to maintain a system for ensuring their security. RISC boxes are available at our PROSHRED® Milwaukee office.
If you would like to set an appointment, call us at +1-262-369-0922 and set up your drop-off paper shredding appointment today with PROSHRED® Milwaukee!
The cost of our drop-off shredding service depends on the amount of paper to be shredded. Every job is different and we want to make sure we're offering all our customers the service they need, so reach out to us for an accurate quote.
Yes, anything with personal information on it, like your name, address, or phone number should be shredded. The safest way to do this is to use a professional shredding service.