Product Destruction Services
When it comes to safeguarding your organization, you can't be too cautious. That's why we provide complete document and product destruction services for your critical data and materials. This includes the dismantling of items such as apparel, badges, prototypes, and IDs to protect your business from intellectual property theft.
The Importance of Proper Disposal
Any company owner understands the importance of maintaining a professional image. One important approach to do so is to ensure that your workers are properly dressed at all times. Over time, uniforms may become outdated or soiled beyond repair, rendering them unusable. When this happens, it's important to have a plan for their disposal. 
PROSHRED® Milwaukee can destroy your outdated or damaged uniforms, ensuring that your company's confidential information is not compromised. We offer on- or off-site product destruction services, as well as scheduled pickups, to make sure your items are properly and promptly destroyed.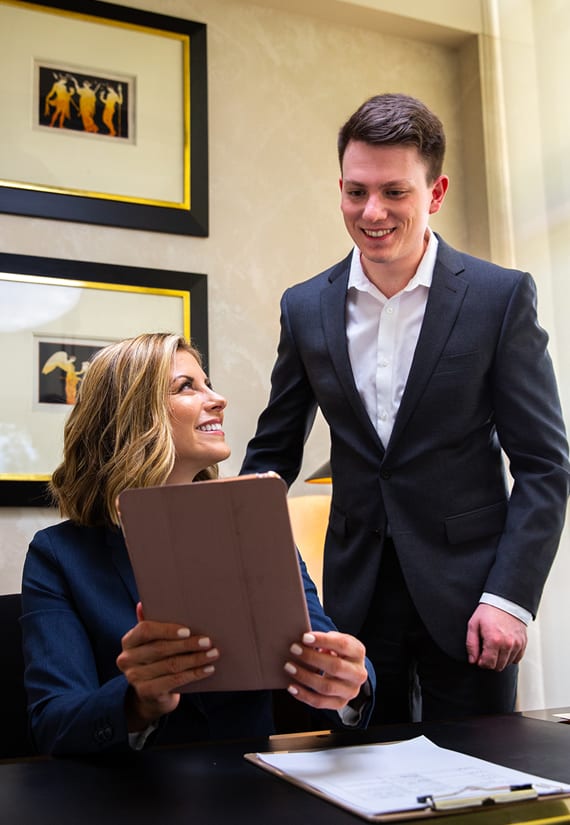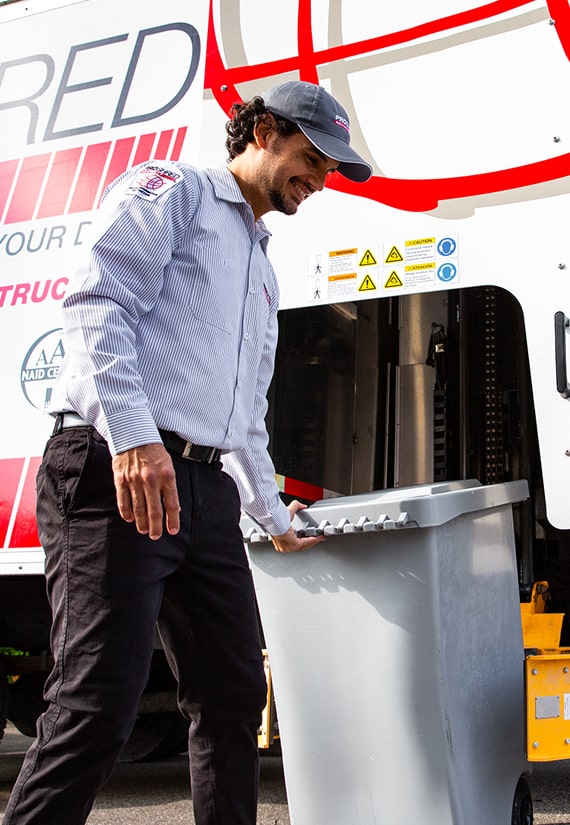 What is Safe to Be Destroyed?
PROSHRED® Milwaukee can destroy most items, including: 
Apparel

 

Badges

 

CDs and DVDs

 

Electronics

 

Hard drives

 

Magazines

 

Medical records

 

Outdated products

 

Product prototypes

 

X-rays

 
 And more! PROSHRED® Milwaukee is your best choice for product destruction services. We have a proven track record of providing safe and secure document destruction services to businesses in the area. 
Certificate of Destruction
Shredding is an essential procedure for any company that handles sensitive information. It not only protects consumers' and employees' privacy but also aids in the prevention of fraud and identity theft. The key to successful document or product shredding is to ensure that all private information is properly destroyed. Using a service that offers a Certificate of Destruction may be one way to achieve this goal. This certificate allows customers and workers alike to have peace of mind because it demonstrates that their confidential goods have been eliminated.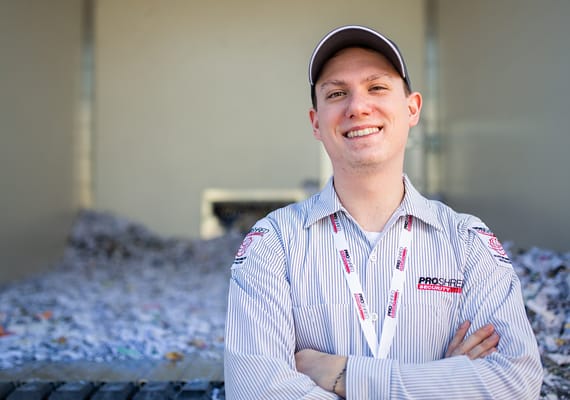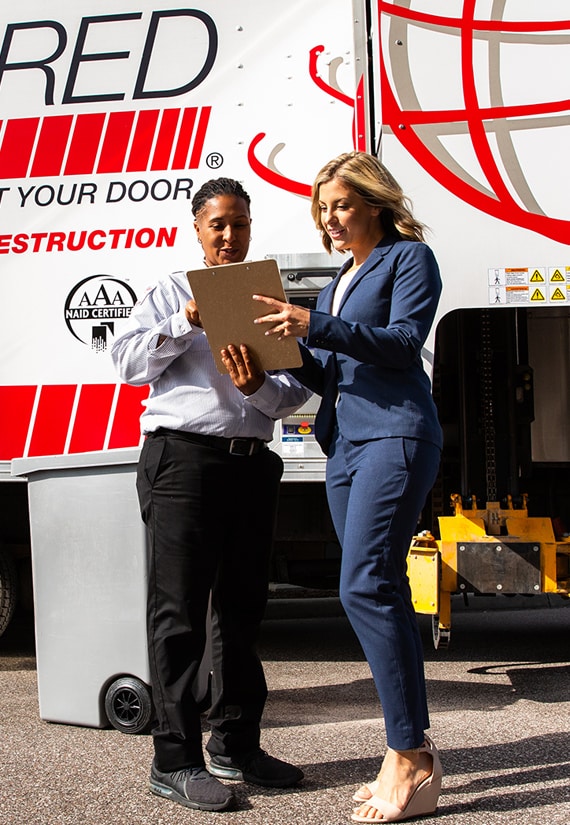 Why is

PROSHRED®

the Best Choice for Product Destruction?
You can't afford to take any chances when it comes to the loss of sensitive data and confidential items. That's why our product destruction services are the best in the industry. We utilize the same reliable method as we do for paper shredding and hard drive destruction, assuring your private belongings' secure disposal. 
Furthermore, we are the only On-Site Shredding business with a double certification standard (ISO 9001 Certified by NSF-ISR and NAID AAA), which assures client satisfaction. So when you need to be sure that your sensitive materials can no longer be retrieved, you can trust us to do the job right the first time. 
In addition to paper and hard drives, our shredding services can take care of your branded materials, proprietary information, and uniforms. We ensure that these important assets are securely destroyed so they won't end up in the wrong hands.
Yes, branded products that are no longer needed, like uniforms and promotional material, should be shredded to prevent them from ending up in the wrong hands. Protect your company's reputation by properly destroying branded products
Product destruction is crucial for protecting brand reputation, preventing counterfeiting, mitigating legal liabilities, ensuring regulatory compliance, practicing environmental responsibility, and maintaining control over product distribution. It safeguards a company's brand, intellectual property, and legal standing while demonstrating commitment to sustainability.
Certified product destruction involves the secure and legal disposal of items, materials, or merchandise, with a documented chain of custody and verification. This certification typically incorporates comprehensive records, like a Certificate of Destruction, confirming compliance with industry standards and legal requirements. With PROSHRED®, you receive a Certificate of Destruction specifying the destruction method and service date for your peace of mind.
When it comes to the disposal of discontinued or defective products, PROSHRED® is the most secure, efficient, and hassle-free company—your trusted partner in secure information destruction services. 
Given the various factors and unique requirements of each company, the cost of a shredding job can vary. The most effective approach is to get in touch with us for a personalized quote to address your specific needs.