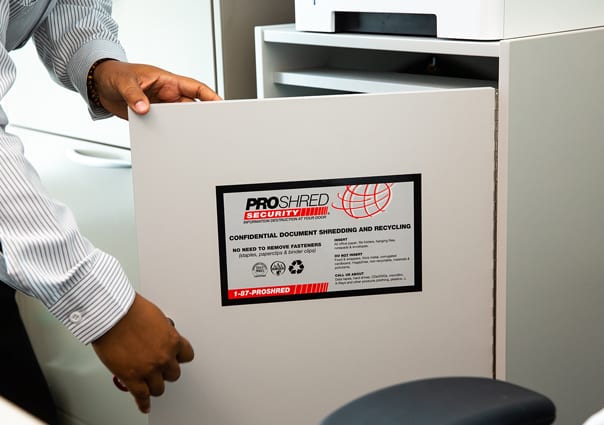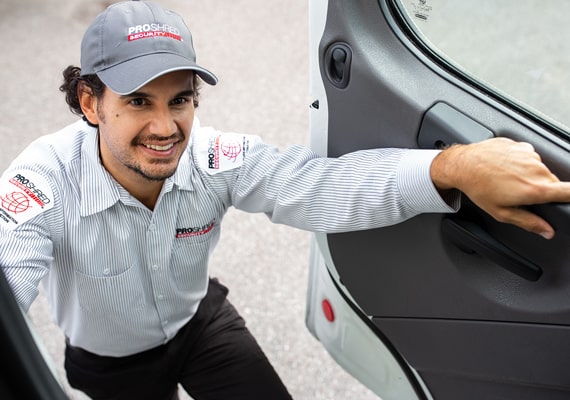 Many Companies Today offer Flex-Time and work-at-home hours and require some employees to travel. This trend in business means confidential documents are likely leaving the office and could potentially create a confidentiality breach of private information. Privacy Laws require businesses to establish a method or system of protecting this confidential information even when it is out of the office.
PROSHRED® has developed an integrated home shredding service to assist companies in meeting legal requirements. Our Home Office Shredding Service works along with your organization's shredding system to maintain consistency. We train your employees with the necessary tools and information for handling confidential information outside of the office. With PROSHRED® assisting you in the staff education process, your organization will be utilizing the most comprehensive paper shredding program available.
Small and Home Based Businesses have cost-effective and convenient options with PROSHRED® Milwaukee. The on-site Documentation destruction Pick-Up Service, Drop-Off Documents for destruction at a local Milwaukee area PROSHRED® office, or the ongoing shredding programs designed to protect customers and their confidential documents.
Request a PROSHRED® Milwaukee paper shredding estimate and increase your business's security immediately!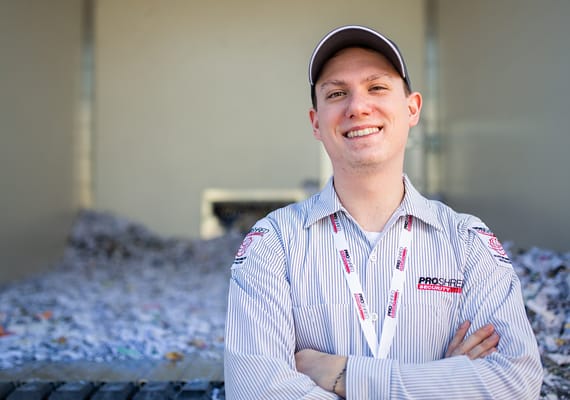 Request Your Home Paper Shredding Estimate Today
Learn more about how PROSHRED® can improve your security immediately.
Just make sure those are the documents you want to be destroyed and we'll take care of the rest. Our shredders don't have any issues with fasteners, so there is no need to remove staples or paper clips from your documents before they leave your home office.
Shredding at home can be a big security risk since home shredders don't properly destroy documents the way a professional shredder does. They also jam easily and can be time-consuming and expensive.