Scheduled Shredding Services
If you need a way to keep your business free of clutter and avoid data breaches, consider recurring paper shredding services from PROSHRED® Milwaukee. Scheduled shredding services are a secure way to dispose of sensitive files and documents on-site on a regular basis. We provide you with storage bins and consoles to hold the papers and materials, and then we shred the contents before your eyes and in a matter of minutes with mobile shredding trucks. Contact us for more information.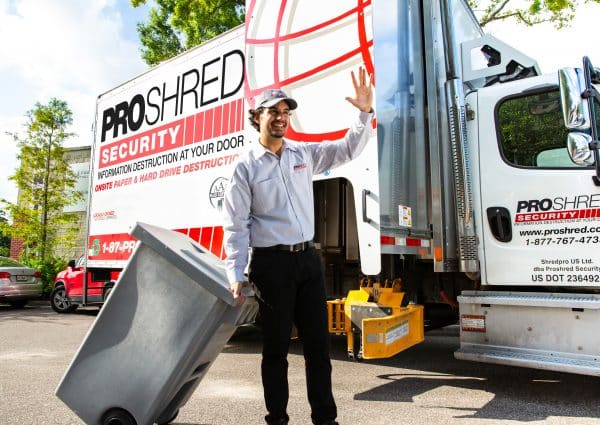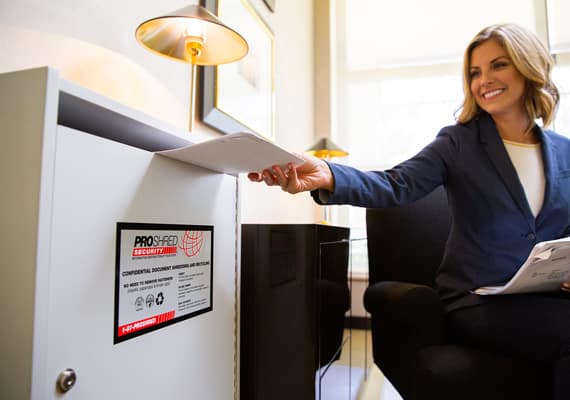 Secure Shredding Starts with a Document Audit
Before we begin our scheduled shredding services here at PROSHRED®Milwaukee, we come to your workplace and perform a document audit to assess your needs for paper shredding. We take into account the number of employees you have, the types of sensitive information you handle, and the volume of papers, files, and other documents that discard. With the results of our shredding audits, we'll create a custom plan for shredding service appointments that cater to your business to ensure the highest quality secure document destruction.
Scheduled Shredding Service Plans Customized for Your Business
PROSHRED® Milwaukee creates custom shredding service plans based on our clients' needs to deliver more efficient document destruction. We'll start by calculating the number of shredding bins and consoles your location needs, as well as how often they'll need their contents shredded. Depending on the size of your business, you could choose from monthly, weekly, or even daily pick-ups. During each appointment, we deploy our mobile shredding trucks to your location for hassle-free, on-site shredding.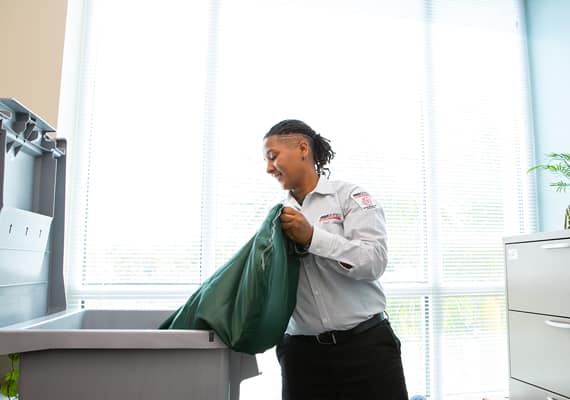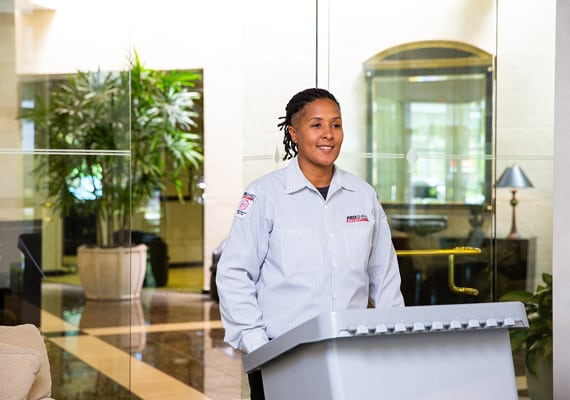 We're Locally Managed and Comply with Federal Privacy Regulations
Our on-going shredding services are carried out by local professionals who live and work in the areas they serve. As a locally managed company, you can also expect a high level of personable and attentive customer service. At the same time, PROSHRED® Milwaukee has the legitimacy of a national brand behind us, which is how we're able to follow federal regulations for information security and data privacy, as outlined in ISO 9001 Certified by NSF-ISR and NAID AAA. Contact us for more information, or request a free quote for a scheduled shredding service in Milwaukee today!
Yes, we are ISO 9001 Certified by NSF-ISR and NAID certified. Our drivers also have to meet tough training requirements before being able to perform their duties and handle your sensitive documents.
Many recycling programs will not accept shredded paper and ask you to bag it and depose of it as trash. Therefore, if you want to act sustainably, it is better to use a professional shredding service. We partner with local recycling plants and make sure all your paper is recycled back into the market.