Residential Shredding Services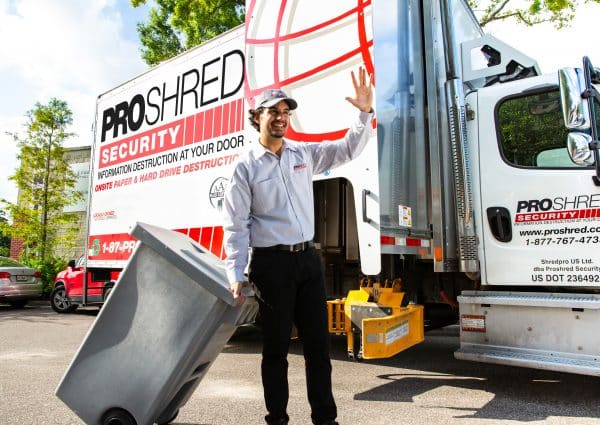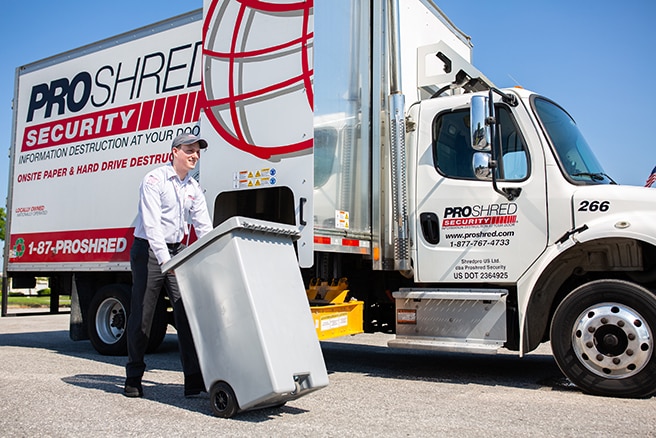 PROSHRED® Milwaukee has a cost effective and convenient shredding services that can reduce the risks associated with the disposing of personal or home-office documents. Our Residential Information Security Containers (RISC'S) are imperative to any personal home shredding service and these containers are available at any of our PROSHRED® offices. Once customers have collected their confidential documents in these security containers, PROSHRED® Milwaukee offers several options for the destruction of their documents. Customers can have their documents shredded on their premises with our mobile shredding trucks, they can drop their documents off at one of our offices or customers can participate in one of PROSHRED® Milwaukee's Community Shredding events.
PROSHRED®'s on-site Residential Mobile shredding Service is available for both large and small jobs, however, a minimum charge per visit applies so this service is the most cost-effective with larger quantities of documents. Customers can deliver smaller quantities to one of our office locations where they will be properly destroyed and recycled.
Our Local Milwaukee PROSHRED® offices hold events on a regularly scheduled basis for residents and home-office workers to have confidential documents destroyed. We host these events in centralized locations using our Mobile Shredding Trucks, making it fast and convenient for customers to deliver their documents for shredding. The proceeds collected for services at these events are donated to local Milwaukee charity and community groups offering customers a service while giving back to the community. Contact your local PROSHRED® office at +1-262-369-0922 to find out about upcoming shredding ecents in your area.