October 11, 2017
Shred-all Solution: Recycling Bins Posing a Security Threat?
Ensure Safe Document Disposal with Shred-All Mentality
Do you know what happens to your information when it has been discarded or recycled? How confident are you that your recycling bin currently does not contain any sensitive information? Often documents can be recycled without thought to the vulnerability posed to the information it may contain. Secure your documents and information by following these 3 steps from the experts at PROSHRED® Milwaukee. Please also use the keyword in this paragraph.
 Secure Recycling Bins with Locks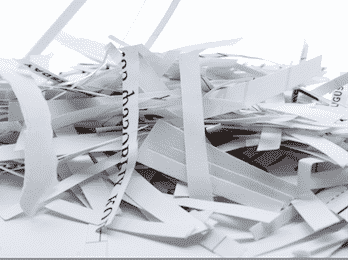 Buildings inhabited by businesses typically offer security services in the form of property management, and personal security. When there is one personnel to service 12 floors and multiple companies, often times the discarded items of the offices are not security's highest priority. In addition, multiple members within a company make have keys for access to the office. Keep documents under a lock and key when they are not in use. Take into consideration where discarded information is being sent and ensure that receptacle has proper security added such as a lock before disposal.
Strategize a Shred-All Company Policy
Implementation of a shred-all company wide policy can provide a level of protection against a potential security breach. By shredding your documents, you provide an additional challenge to thieves for reconstruction of information. Strategizing a shred-all policy offers a reasonable option to ensure that level of security is in place and your information is secure.
Use On-Site Secure Shredding Services for Shred-All Policy
On-site document destruction service retains full control over the disposal process of your documents. By transporting documents off site for destruction, you are creating multiple layers of opportunities for documents to be stolen. Professional on-site shredding services is a proactive step toward staying secure.
Trust the Security Experts
PROSHRED® Milwaukee offers secure shred-all solutions that enable businesses to take full control of document protection. We can help businesses with on-site shredding services and secure shredding bins that keep critical documents under lock and key. Clients receive a certificate of destruction after each load is processed to verify that the documents have been permanently eliminated. Contact PROSHRED® Milwaukee today to discuss how our solutions might add value to your business and to receive a free quote.