October 11, 2017
Compromised Data: Top 5 Common at Risk Work Habits
Are You Placing Yourself At Risk of Compromised Data?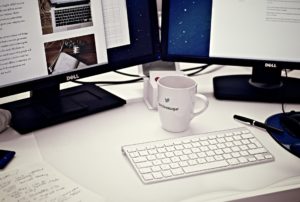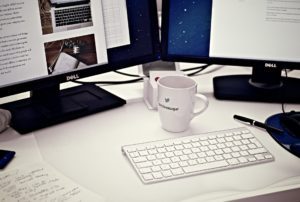 According to the 2016 Breach Level Index (please link this to the article), over 5 million records of compromised data were lost or stolen every day, an 86% total increase than the year before.
Securing your data can be as easy as changing a few simple habits in the workplace and having a security-focused frame of mind. Are you guilty of one of the top 5 common workplace habits that place your company at risk of compromised data?
Leaving the office with documents still on your desk. An untidy workspace can pose risk of compromised data by being left out. Lock away confidential data to protect information from entering the wrong hands.
Recycle information if no longer applicable. Documents, especially those that could potentially contain confidential information, should be destroyed before being discarded. Partnering with a professional company such as PROSHRED®Northern Virginia and implementing an information security policy can protect you and your company from a compromised data
Removing documents from the office. We have all had to bring work items home at one time or another. Ensure that information is on your work device and that you are not removing any paper copies from the office. When using your device outside of your office network, protect your information by avoiding public access Wi-Fi networks.
Haphazard printing habits. Documents that are left unattended pose a safety concern. Mitigate this risk by implementing an authentication process before employees are able to print.
Your password is too easy. Despite popular belief, your dog's name is not a secure password strategy. The best passwords are a combination of numbers, symbols, and letters both upper and lower case.
Request a free quote from PROSHRED® Northern Virginia today and add a level of security that will help ensure your Northern Virginia business is protected from the risk of compromised data. Fill out our free quote form above or call our Northern Virginia office and speak with a secure document shredding specialist today.