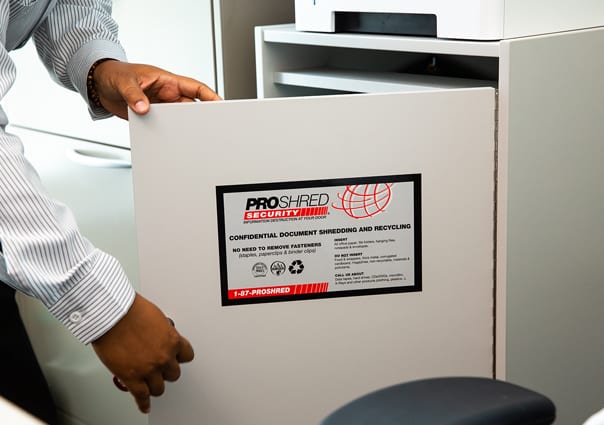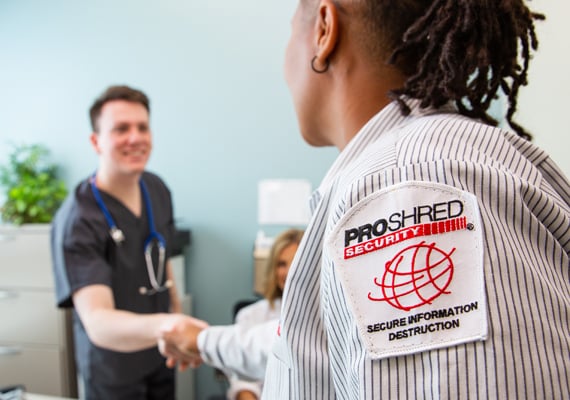 MedPro Disposal
MedPro Disposal is the alternative, low-cost medical waste disposal solution that is now available through PROSHRED® Northern Virginia! Together MedPro Disposal and PROSHRED® Northern Virginia aim to provide our customers with a low-cost alternative for medical and pharmaceutical waste disposal, information and data destruction, and compliance training solutions with best in class clients service! MedPro Disposal provides a multitude of services to fit your practice's needs including medical waste disposal, pharmaceutical disposal, compliance training, and other waste streams.
Here are 4 reasons why you should choose MedPro Disposal.
Transparency
Clear, simple, and predictable invoices that you can understand
Protection
Industry leading insurance and liability protection for your practice
Accommodating
Service and flexibility tailored to your practice's needs
Trust
Over 20,000 customers have made the switch to MedPro
Northern Virginia's Most Trusted Name in Medical Record Shredding
Healthcare providers and professionals go through mountains of confidential patient information. While more and more offices are switching to electronic databases, this doesn't mean that old-fashioned paperwork has flown out the window. In fact, the rules for patient confidentiality are more stringent today than ever before.
Medical records should be handled with care and professionalism throughout every step of the medical process. Unfortunately, many healthcare offices think of document disposal as an afterthought instead of a central part of patient confidentiality. For this very reason, thousands of offices (and hundreds within the state of Virginia) are held in violation of federal privacy law and met with steep consequences.
From HIPAA to FACTA, this wide-reaching legislation mandates the complete and total destruction of Protected Health Information (PHI) prior to disposal. Nursing homes, dental offices, and even company health programs fall under HIPAA's covered entities, meaning that every employee must be properly instructed of proper document security.
Medical offices from across the state have trusted PROSHRED® with their medical record and hard drive shredding. These businesses recognize that patient confidentiality is a serious concern and that the Attorney General hands out fines per violation, making it incredibly easy to rack up enormous financial liability for only minor missteps.
Our dedicated team can ensure the privacy of your patients and customers with our proven system of document security. Our team has decades of combined experience in the state of Virginia, so we are well-equipped to deal with specific problems and answer detailed questions your business is facing. Complying with patient confidentiality legislation is a long-term process that should be thoroughly engrained in your business plan; let PROSHRED® help you get there.
Medical Record Destruction Services
PROSHRED® Northern Virginia provides medical record destruction services for:
Doctors
Surgery Centers
Hospitals
Walk-in Clinics
Chiropractors
Dentists
Nursing Homes
Physiotherapists
Pharmacies
Psychiatrists & Psychotherapists
Naturopaths and
Other physicians and health care centers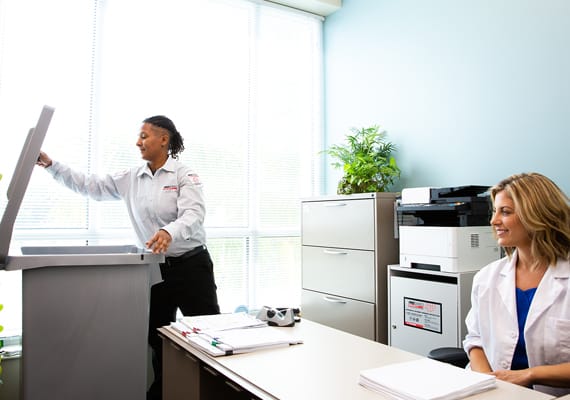 Contact PROSHRED® Northern Virginia for your medical record shredding needs.
Enjoy peace of mind because your sensitive records will be 100% unrecoverable.