One-Time Document Shredding Services
Old documents lying around your house or business may be doing more harm than just taking up space. They could also be putting your personal information in jeopardy of identity theft or other data breaches. Why accept the risk of having your confidential documents lost or stolen? Instead, call PROSHRED® Northern Virginia for one-time document shredding services. Whether you have only a few boxes or an entire office full of documents, we'll securely pick up and shred the papers on site to protect your information.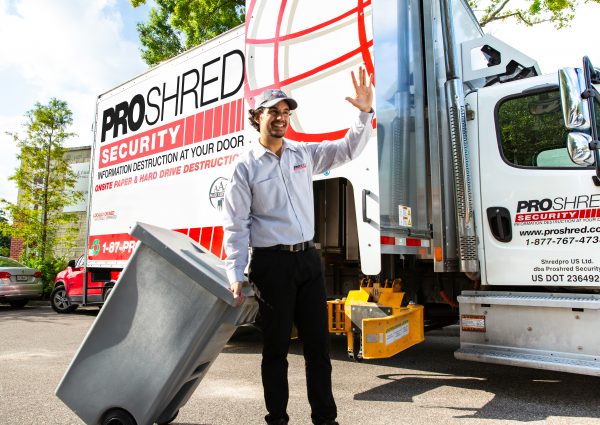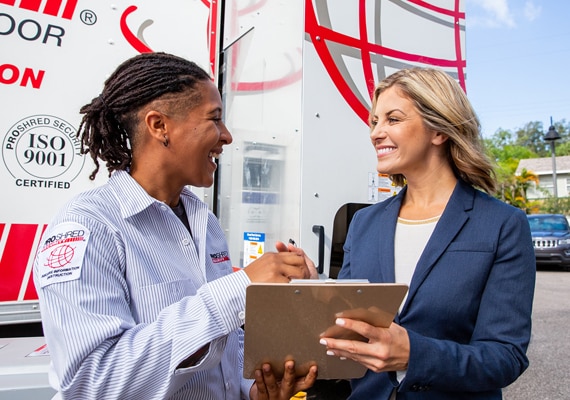 Low Prices, Fast Service, No Hidden Fees
When you need to dispose of old documents on a one-off basis, we provide fast, affordable one-time residential and commercial shredding services. While other shredding companies in Northern Virginia might take advantage of their one-time customers by upcharging them for transportation fees or roping them into contracts they don't want, you never have to worry about such tactics from us. PROSHRED® Northern Virginia offers fair, upfront pricing on all residential and commercial one-time shredding services. With us, you could save as much as 25% compared to traditional in-home shredding.
We Use Shredding Trucks for Mobile One-Time Document Destruction
One-time document destruction couldn't be more convenient. We deploy a mobile shredding truck to your location to perform on-site shredding services. Our vehicles fit easily into most residential streets or driveways, while the industrial-grade shredders they carry can destroy up to three tons of paper per hour. Our mobile shredders are also equipped with closed-circuit cameras so you can see every step of the process.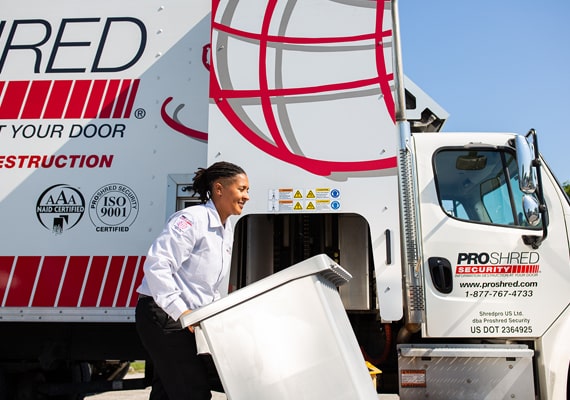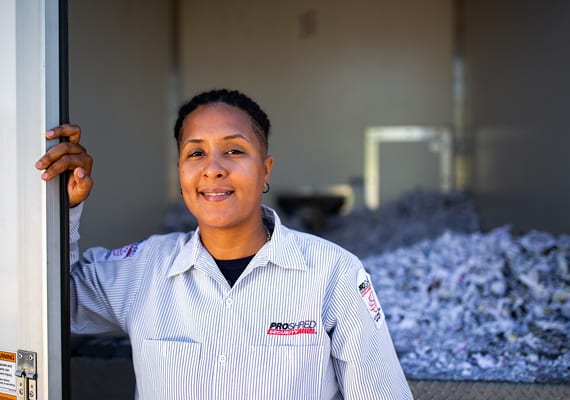 100% Recycling of Your Shredded Materials, Guaranteed
If you're debating whether to have your documents shredded or recycled, why not have both? After we destroy papers in our mobile shredding trucks, we then transport the shredded materials to a local certified recycling center where they are 100% processed. This is how we look out for both your personal security and the wellbeing of the planet simultaneously.
That depends on how many documents you have that need to be destroyed. Contact us today for an accurate estimate.
If you're serious about avoiding identity theft a professional shredding service is the way to go. Our Customer Service Professionals (CSPs) will guarantee that your papers are completely destroyed and disposed of in a sustainable matter.