Northern Virginia One-Time Shredding and Cleanouts
First-time clients that have years' worth of old documents make up a large proportion of the PROSHRED® customer base. Some of our clients even admit that they have old file cabinets and closets that haven't been cleaned out in decades! When businesses finally recognize the enormous liability associated with troves of old information, they often opt for our one-time purge service. No matter how big the job is, from a single file cabinet to an entire warehouse, this service is perfect for jobs that simply can't wait any longer.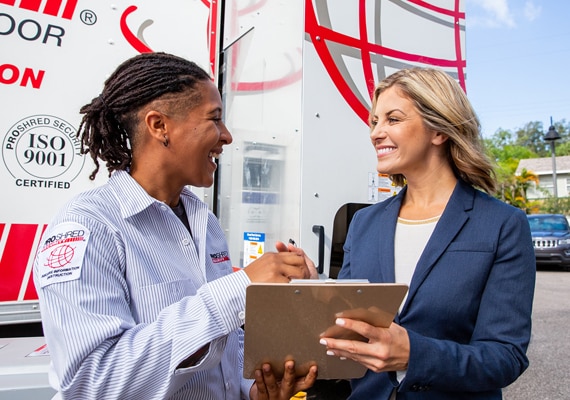 Affordable Prices with No Hidden Charges
When your business needs immediate shredding, our trucks are stand-by for a timely and efficient appointment. Best of all, our service can save you up to 25% on traditional in-home shredding. Our system is guaranteed to protect every piece of information at a low, straightforward price. Unlike our competitors, we never add hidden charges for transportation or management fees.
The Industry's Most Sophisticated On-Site Shredding Trucks
PROSHRED® Northern Virginia has transformed an entire line of trucks into high-tech shredding machines. Closed-circuit cameras capture every step of the shredding process so you can watch the destruction of your documents in real time. Our trucks are outfitted with industrial-grade shredders that can destroy as much as 3 tons of paper per hour. The entire process is also completely hands-free; your documents are transported only in secure boxes and never personally handled by our Customer Service Professionals (CSP's).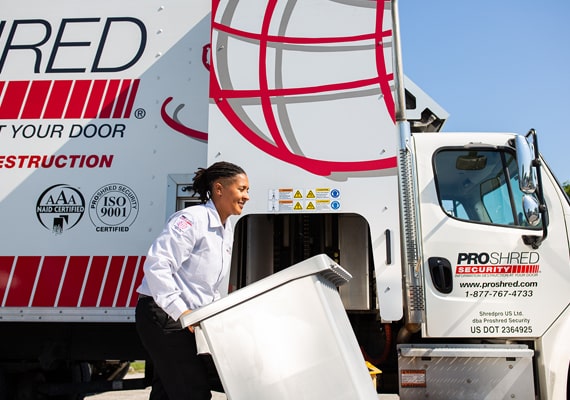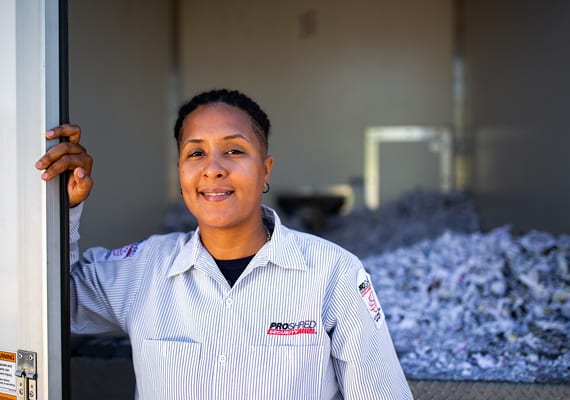 100% Recycling Guarantee
After your documents are completely shredded, we provide a Certificate of Destruction to confirm that every piece of paper was irreparably destroyed. After this, we bring the shredded material to a Northern Virginia recycling center where 100% of the paper waste is recycled.