Virginia Business Shredding Services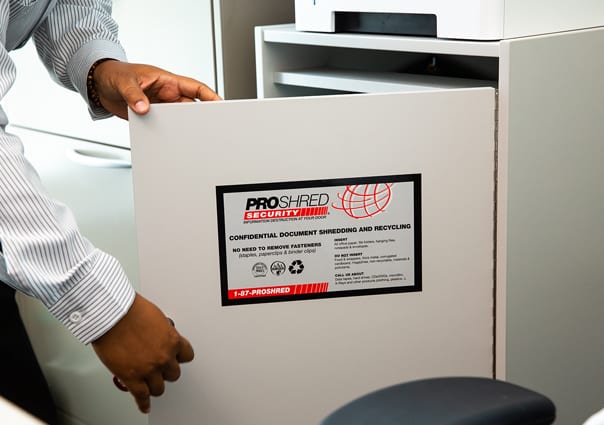 Reliable Business Shredding Service
Every business across the state of Virginia is affected by federal privacy legislation. From customer receipts to private personal data, your business is obligated to meet these strict standards or face hefty fines. These laws are not completely uniform from state to state, and Virginia actually has a set of stringent codes that drastically penalizes violators.
Since 2008, Virginia's Penal Code has adopted several increasingly obstinate regulations about medical information and electronic data encryption. The Virginia Attorney General reserves the right to fine violators up to $150,000 per violation. In every sense of the issue, the privacy of your clients should never be overlooked.
Luckily, PROSHRED® is here to help with your Northern Virginia business shredding services. With industry-leading certifications and sophisticated technology, our team can ensure that all paper documents are completely destroyed. We understand that the future of your business depends on confidentiality – that's why we have a totally transparent process that completely guarantees the destruction of your information.
Complete Security
Above all else, PROSHRED® Northern Virginia is a security company. Much like a home security system, our service acts as an insurance against future mishaps. An investment today in the destruction of your private documents means that you are minimizing the possibility of a confidentiality breach in the future.
Our document shredding process is held to a national standard – with a NAID AAA and ISO 9001 Certified by NSF-ISR. The guaranteed PROSHRED® process starts with our quality team members, each of which is thoroughly trained, bonded, and background checked. As soon as we meet a client on-site, the documents never leave the "chain of custody." In other words, our employees never physically handle your documents. Materials are transported only in secure, locked boxes and dumped immediately into our state-of-the-art shredding trucks.
During the shredding process, we never leave the premises of your office. After the shredding is complete, we provide an official Certificate of Destruction with the details of your appointment and a complete assurance of document disposal.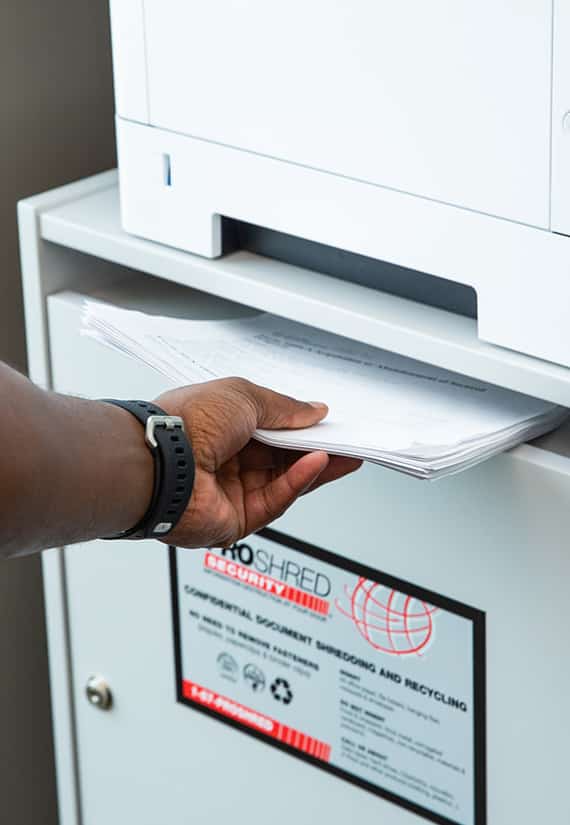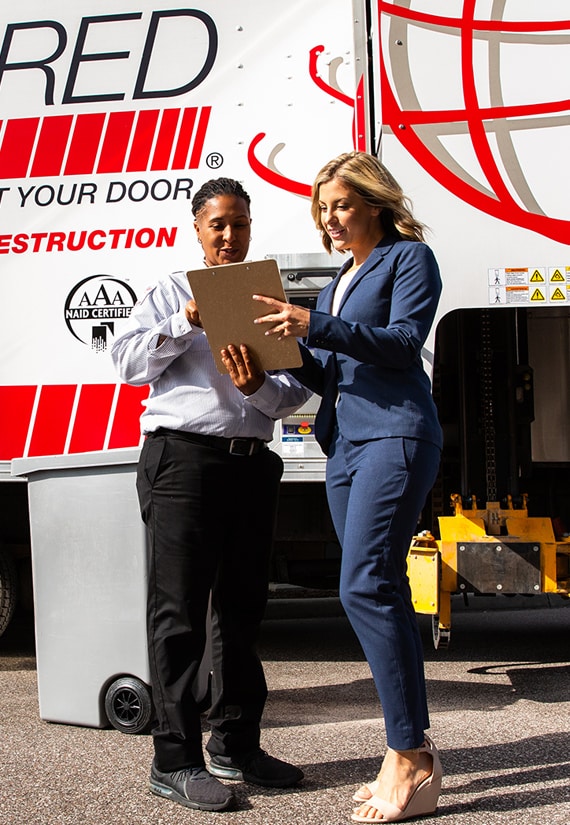 Ultimate Convenience
PROSHRED® wants document security to be a convenient service for all of our Northern Virginia clients. We specialize in on-site shredding, meaning that you never have to leave the comfort of your office. Simply schedule an appointment and we'll come to you. Our Customer Service Professionals (CSP's) and high-tech trucks are designed to get the job done on the premises of your workplace.
Naturally, our team has worked with all kinds of at-home shredding brands, makes, and models – we understand that these devices can be a headache. They get jammed, break down, and then you have to see if your machine is still within warranty. With PROSHRED®, no longer will you have to worry about these pesky appliances or painstakingly remove every staple from a stack of papers. Simply throw these documents into a container and your work is done.
Our services include a host of convenient offerings like scheduled shredding and one-time service. If your business routinely disposes confidential paper, then your shredding needs might be drastically different than a company that only needs annual cleanouts. Our team will work with you to figure out a security plan that works best.
PROSHRED will even place useful lockboxes and secure containers around your office so that document disposal becomes a regular habit for employees. Once it's full, our team will show up and take care of the job. No hassle. No contracts. The PROSHRED® system is easy.
Document Security Without Breaking the Bank
There are dozens of shredding competitors in the state of Virginia, but no one offers a service that is as cost-effective as PROSHRED®. With decades of experience, we have perfected a system that is delivered to you at a low rate and never sacrifices quality. Our team refuses to squeeze in hidden fees like transportation and management charges – a clever way that our competitors make their prices seem lower than they actually are.
Our professional service can even save you up to 25% when compared to traditional at-home shredding. The machines are costly to purchase and even more expensive to maintain over time. By selecting PROSHRED®, you spare your business the cost of a new machine and save hours of employee time, increasing productivity around the office.
As always, our pricing plans are based only on a "per container" basis. We don't charge based on the weight of your materials or the time we spend at your workplace. Every box is the same price – no matter how many documents you cram in. Our customers always receive a quote that is affordable and consistent.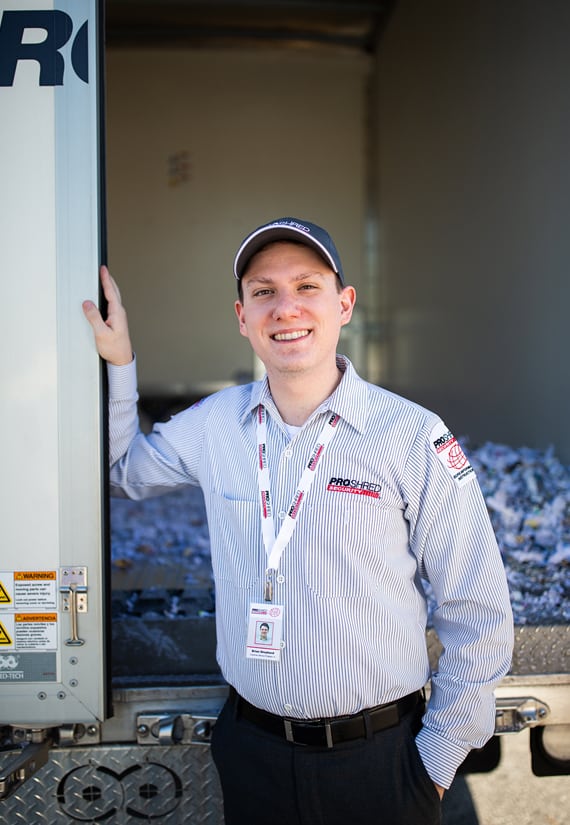 Partnering with an Environmentally Conscious Company
At PROSHRED®, we feel that we have a unique responsibility in promoting environmental sustainability. Very few companies deal with the sheer amount of paper waste that we do. That's why we've pledged to recycle 100% of all shredded paper materials. Our team has close ties with Virginia Department of Environmental Quality (DEQ) and we strive to maintain the beauty of the American landscape.
With each shredding appointment, we provide an environmental benchmark that estimates the number of mature trees that you helped save. For our dedicated customers, we even send an annual TreeSaver Environmental Certificate that details your business's overall recycling performance. Many of our clients place this certificate in a public area where customers can view their positive environmental impact. For a partner that's as dedicated to the environment as you are, trust the PROSHRED® team.