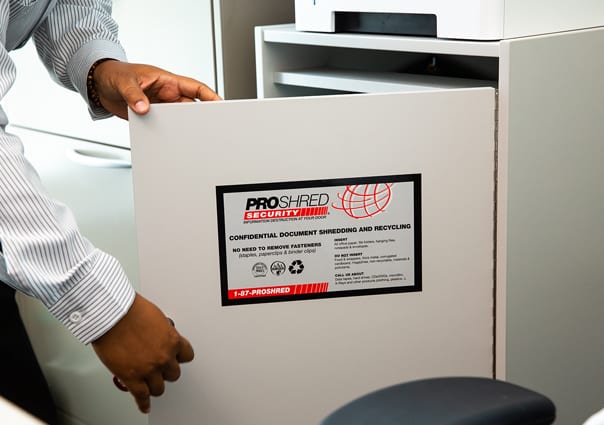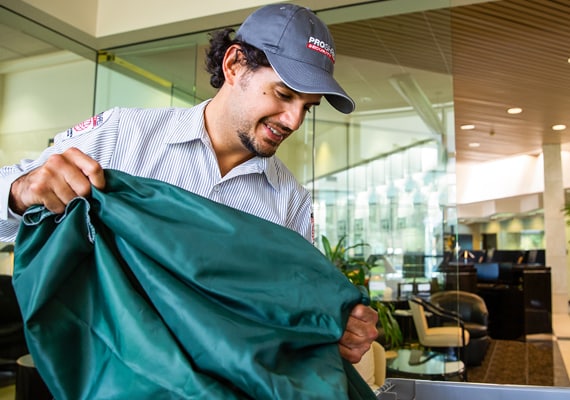 Legal Record Shredding for Virginia-Based Firms
Most law firms like to have a hard copy of important documents on file in case of an emergency. At the same time, law firms are unfortunately notorious for stockpiling large amounts of paperwork in file cabinets, desk drawers, and back offices. While this stereotype certainly doesn't hold true in all cases, attorneys are entrusted with a great deal of a client's personal information. It goes without saying that all client information should be adequately safeguarded against any confidentiality breaches.
When important legal information is no longer needed, it is important that your firm quickly and completely destroy this paperwork. Federal privacy laws like FACTA (Fair and Accurate Credit Transaction Act) necessitate a high standard of customer privacy at all times. Document destruction is an essential part of this process – this information can never be simply thrown in the trash.
PROSHRED® is your Northern Virginia partner for professional shredding. Our team has been a cornerstone in document security for more than 25 years, pioneering on-site shredding and maintaining the industry's most sophisticated fleet of high-tech shredding trucks.
Our team understands the unique legal obligations of law firms within the state of Virginia, so we work with your office to develop a custom security plan. We place patented PROSHRED® lockboxes around your firm so that you no longer have to feed countless sheets of paper into your own shredder. Once the container is full, our team will promptly arrive at your office for a routine shredding appointment.
Discarded legal documents and records are never removed from their secure consoles. Instead, they are brought immediately to a PROSHRED® truck and our automated process dumps them directly into our industrial-grade shredders, without ever touching a set of human hands.
Your law firm should have the peace of mind that all documents have been completely and irreparably destroyed. So at the end of every visit, we provide a Certificate of Destruction that guarantees the total security of every document that was just shredded.
For all of your legal shredding needs, there is no name that's more trusted in Northern Virginia than PROSHRED®. Call one of our Customer Service Professionals today to find out how you can get started.