Scheduled Paper Shredding Services in Northern Virginia
Endless papers lying around the office aren't just an eyesore, they could be a privacy risk. Have your documents securely shredded and recycled on a regular basis with on-going business shredding services from PROSHRED® Northern Virginia. We can provide you with secure paper disposal bins and schedule routine on-site shredding appointments so that your confidential information is always protected until it's safely destroyed. No contracts or hidden fees to worry about. Simply call today to request a free quote.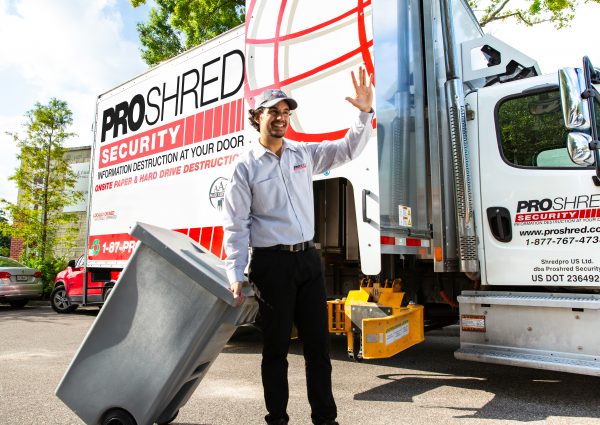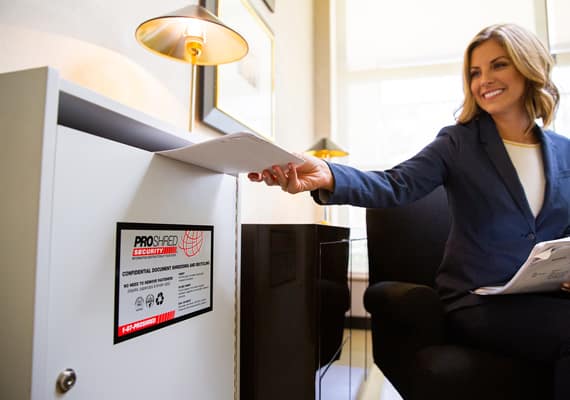 On-Going Shredding Starts with a Security Audit
Just how often do you need regular shredding? There are many factors to consider. That's why we send a document security expert to your business to perform a security audit assessing what types of sensitive information you have, how many shredding bins or consoles you'll need based on your business size and office layout, and how often our trucks should come for shredding. Each member of our PROSHRED® Northern Virginia team is well versed in the security needs of local businesses as well as federal and Virginia state laws regarding sensitive data and document disposal.
Custom Shredding Plans for Your Business
At PROSHRED® Northern Virginia, we take a custom, one-on-one approach with every client to develop a scheduled shredding plan that works for you. From Alexandria to Sterling and many places in between, we service local businesses with tailor-made shredding solutions unique to your area and business goals. Whether you work in the financial, medical, educational, or any business sector, we adapt to your unique document security needs.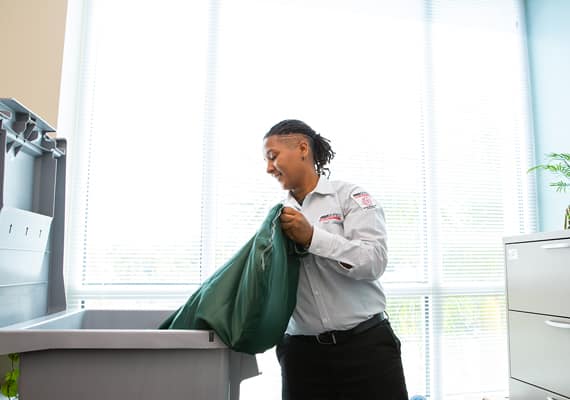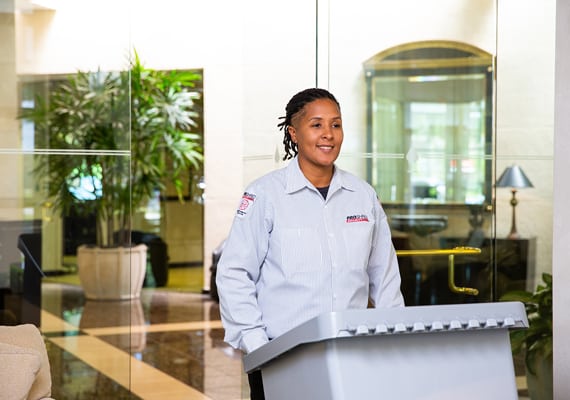 Locally-Owned and Virginia Law Compliant
We believe the best customer service comes from shredding professionals who live or work in the communities they serve. PROSHRED® Northern Virginia offers the best of both worlds. We are a locally managed shredding company that understands our customers' needs and businesses. We're also associated with an established national brand with a AAA certification from the National Association of Information Destruction (NAID).
Schedule Your First Shredding Appointment Today
If you're ready to increase your document security and efficiency through recurring paper shredding services, contact us today for a free quote or to learn more information.
Our shredding bins are secure containers used to store confidential papers. The bins are strategically placed throughout your office so you always have access to somewhere secure to dispose of your documents.
You should contact a professional shredding service, like Proshred, so you don't have to worry about it. Paper that you shred at home is not completely destroyed and won't be disposed of in a sustainable matter.