January 18, 2017
Hiring a Shredding Service Provider: What You Should Consider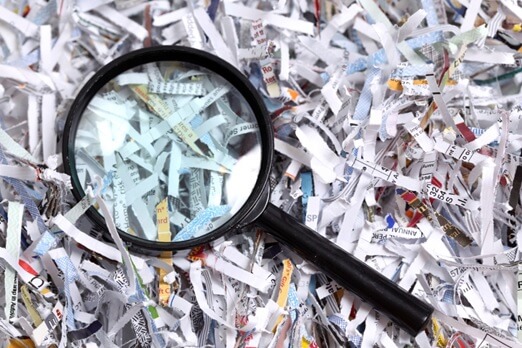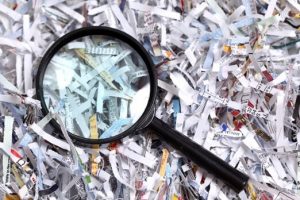 With office space is dwindling, you are beginning to see that file cabinets and desks are piling up with old paperwork and outdated files. Knowing that the majority of the material is deemed private, you may be hanging onto it, hesitant to throw away anything in the event that it could reach the wrong hands.  Although this is a smarter choice than tossing these documents in the trash, keeping old records in-house will only take up valuable workspace, and can also lead to liabilities for your company. Business owners are legally mandated to shred all confidential documents when they are no longer relevant, especially those containing private customer matters.
What does that mean for you? Keep your company and customers safe by shredding everything. Perhaps you may wonder how you'll ever have the time and resources to take this job on yourself. The great news is that you don't have to, and we certainly wouldn't recommend it either. Instead, why not choose to do what many businesses have already done here in Northern Virginia. Partner with a document destruction company for all your destruction needs. After all, at PROSHRED® Northern Virginia, we are the experts!
Once you've made the decision to outsource your document shredding needs, it's important to do your research and choose your provider with caution. While there are many aspects to consider and questions to ask, these are just a few to remember:
The method of shredding provided: There are two methods when it comes to providing document shredding – on-site shredding services, and off-site shredding services. On-site shredders will come directly to your place of business, allowing you to witness the shredding process with your own eyes. Alternatively, off-site shredding providers will collect your sensitive material and transport it to a secure facility for thorough shredding. There are advantages to both options, but every business has unique needs, therefore when a shredding provider supplies both solutions, you have greater flexibility as a customer.
Qualifications of the shredding provider:  It's critical to your security that your shredding company is trustworthy, and ideally also AAA Certified by NAID. NAID certification guarantees to the customer that the company consists of trained specialists who will properly and securely look after your shredding requirements while maintaining your confidentiality. A company may claim it is certified, but it is recommended that you confirm these details by visiting their website, to look for the official NAID Certificate. Without this qualification you may be dealing with disreputable service providers, putting you or your customer's information at risk.
Are alternative services offered:  While paper may be your primary concern, don't forget about any private material that may be found on old electronics you are no longer using. Why not partner with an organization that supplies both document destruction, and hard drive destruction services? Electronic waste is a growing concern when not disposed of properly; look for a one-stop shop that will take care of your hard drives as well as your documents. You'll appreciate the simplicity and convenience of it as it will truly make for a well-rounded effective, collection program.
When it comes to securing your organization's confidential content, being picky is completely acceptable.  At the end of the day, you should feel confident with the choice you make and confident in your security; set some time aside and find the right shredding business for your company's needs.
Contact PROSHRED® Northern Virginia, for additional information on our secure shredding services. We'll assist you in putting together a customized plan that is fitting for you. Call 1-571-262-7620.