September 11, 2017
Join Our Shredding Events and Learn More About Legislation
Learn about Legislation at one of our PROSHRED® Northern Virginia Shredding Events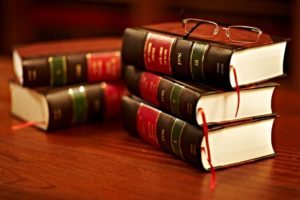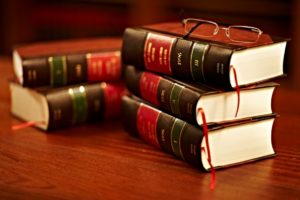 Businesses in the Northern Virginia are subject to many different pieces of legislation regarding different areas and operations. Believe it or not some of these pieces of legislation incorporate paper shredding as a required component of day-to-day operations. This is why we regularly host local shredding events to help businesses understand the need for staying in compliance.
PROSHRED®'s team of experts in Northern Virginia are well versed in the requirements set out by both federal and state governments in accordance with our NAID Certification. And we can explain pieces of legislation that incorporate document shredding at one of the local shredding events that we host.
HITECH
The Health Information Technology for Economic & Clinical Health act was enacted by the federal government under the American Recovery & Reinvestment act of 2009. The main aspect of HITECH was the introduction of the requirement for HIPAA-covered entities to notify affected victims in the event of breaches of unsecured protected health information (PIH). It also outlines the requirements to be met in order for the breach of notification stipulation to be relieved. Organizations covered under HIPAA are also required to notify HSS and the media in the event that a breach exceeds 500 victims. Most importantly however, is that the act specifically notes that encryption of electronic data, and the physical destruction of paper PHI are the only methodologies recognized in order for entities to be relieved of the breath notification requirement. If you and your business operate in the healthcare industry, you can read more about HITECH here, or meet PROSHRED® in Northern Virginia at one of our next shredding events to discuss your obligations and how we can help.
GLBA
If you work in the financial sector then you should ensure that you or someone on your team is familiar with this act. In fact, many local financial institutions visit our shredding events to help keep them in compliance. The Gramm-Leach Bliley Act came into effect in 1999 with the goal of protecting private consumer information held by financial institutions. This can include any information used to get a financial product (SSN, address, name etc.), any information received from a transaction involving your financial products or services, or any information received about an individual in connection with providing such financial products and services. You can find a guide issued by the FTC here on how to follow and comply with GLBA here.
FERPA
This act, known as the Family Education Rights & Privacy Act is a federal law that seeks to protect the education records of students. The law applies to all entities that receive funding under and program administered by the US department of education. In order to avoid unauthorized disclosures of records it is encouraged that relevant entities use secure methods, including document shredding, to dispose of sensitive documents. Improper disposal of records may be recognized as an unauthorized disclosure, putting organizations in trouble at the hands of the federal government. To learn more about FERPA, check out the Department of Education's official portal on the act here, or contact PROSHRED®'s team of document disposal experts to learn more about FERPA at one of our shredding events in North Virginia.
Ensuring your business is up to snuff on the law is critical to stay alive and competitive. PROSHRED®'s highly secure shredding services provide one major step in ensuring your organization can avoid the hassle of legal trouble and keep doing what you do best.
Contact our Northern Virginia branch today to find out where we will be hosting one of our next shredding events in your area. We can help you understand those compliance laws and other. You can also check up on any shredding events happening in your area here.