Logansport Shredding Service
Logansport, Indiana is a northern Indiana town with small town feel and a rich heritage. With one visit to Logansport, you will see why first lady Laura Bush designated this town as a Preserve America Community. Logansport was awarded this designation because of its efforts to protect and celebrate its heritage. In addition, the community leaders of Logansport use their historic assets for economic development and community revitalization, and encourage people to experience and appreciate local historic resources through education and heritage tourism program.
At the junction of the Wabash and Eel Rivers, you will find the town of Logansport. History abounds in this town boasting of several listings on the National Register of Historic Places. Among those are the Bankers Row Historic District, Courthouse Historic District, Ferguson House, and Point Historic District. Also on the registry of the National Historic Places is a beautifully refurbished Dentzel Carousel. Of the many carousels built by the Dentzel Carousel Company, the refurbished Dentzel Carousel is three Dentzel carousels still intact. The carousel resides in Riverside Park on the banks of the Eel River and is a national landmark.
While preserving its rich heritage, Logansport is also home to several successful businesses, multiple medical facilities and a thriving agricultural community. PROSHRED® is excited to be an integral part of such a vibrant community. In serving this community, PROSHRED® is a reliable resource for those who wish to preserve history while progressing forward.
Why PROSHRED®?
As the community grows and changes, the need for Logansport's secure document shredding grows and changes. PROSHRED® is a cost-efficient, convenient resource for destroying secure documents in the Logansport area. Our on-site shredding service can greatly increase the overall efficiency of your business while affording you peace of mind of knowing the secure documents were properly handled. The shredding is done on our state-of-the-art shred trucks equipped with cameras so that you can be assured the shredding process was done properly.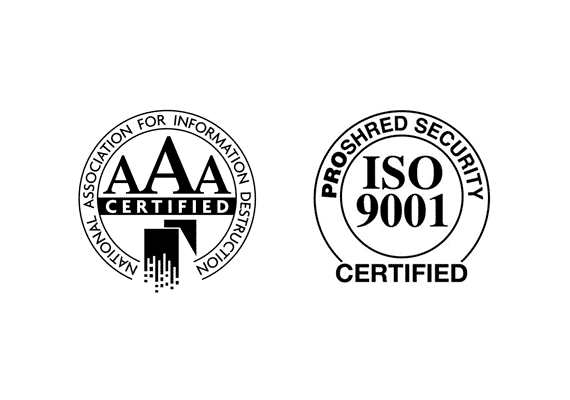 Logansport PROSHRED®, A Certified Shredding Service
To further add to your peace of mind, we offer safe, certified document shredding that keeps you in compliance with both state and federal legislation. The State of Indiana has expanded on the dozens of national regulations that mandate customer and employee confidentiality at all times. Failing to comply with these regulations can result in large fines that can leave a burden on your business. Don't take a risk of being fined or of having the secure information falling into the wrong hands. Call PROSHRED® of Indianapolis today for all your Logansport shredding needs.
Logansport, IN Shredding Services
On-Site Shredding Service
Scheduled Shredding Service
One-Time Shredding Service
Legislative Compliance
HIPAA Compliant
HITECH Compliant
GLBA Compliant
FACTA Compliant