Drop-Off Shredding at our QuickShred Location
5040 62nd Street, Indianapolis, IN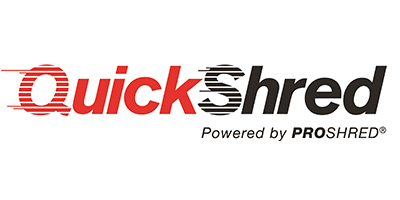 We pride ourselves on providing our customers a service to safely, securely, and conveniently dispose of confidential documents in an environmentally responsible manner. At our QuickShred location, we offer the exclusive option to watch the destruction of your confidential documents in full view.
If you have a large volume (more than 10 standard banker boxes), it may be more convenient for a truck to come to your location? Please request quote so you we can determine the best solution.
DROP OFF PRICING:
Please Note: This is PRICING FOR DROP-OFF SHREDDING AT 5040 E. 62nd STREET
Small Plastic Grocery Bag - $8
Large Paper Grocery Bag – $14
Standard Size Banker Box (15.50" L x 12" D x 10" H) or similar - $18
2 Standard Size Banker Boxes (15.50" L x 12" D x 10" H) or similar - $28
3 Standard Size Banker Boxes (15.50" L x 12" D x 10" H) or similar - $36
Half Bin (65-gallon container approx. 100 lbs): - $36
Full Bin (65-gallon container approx. 250 lbs): - $64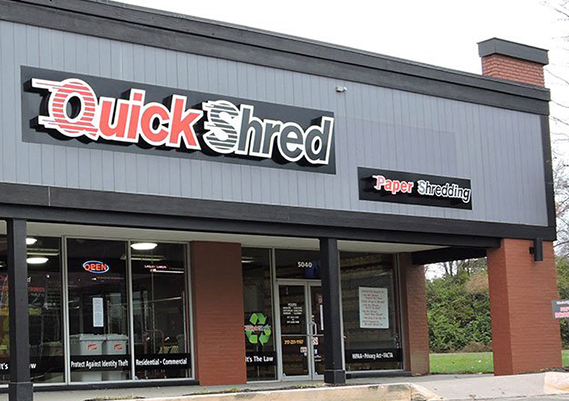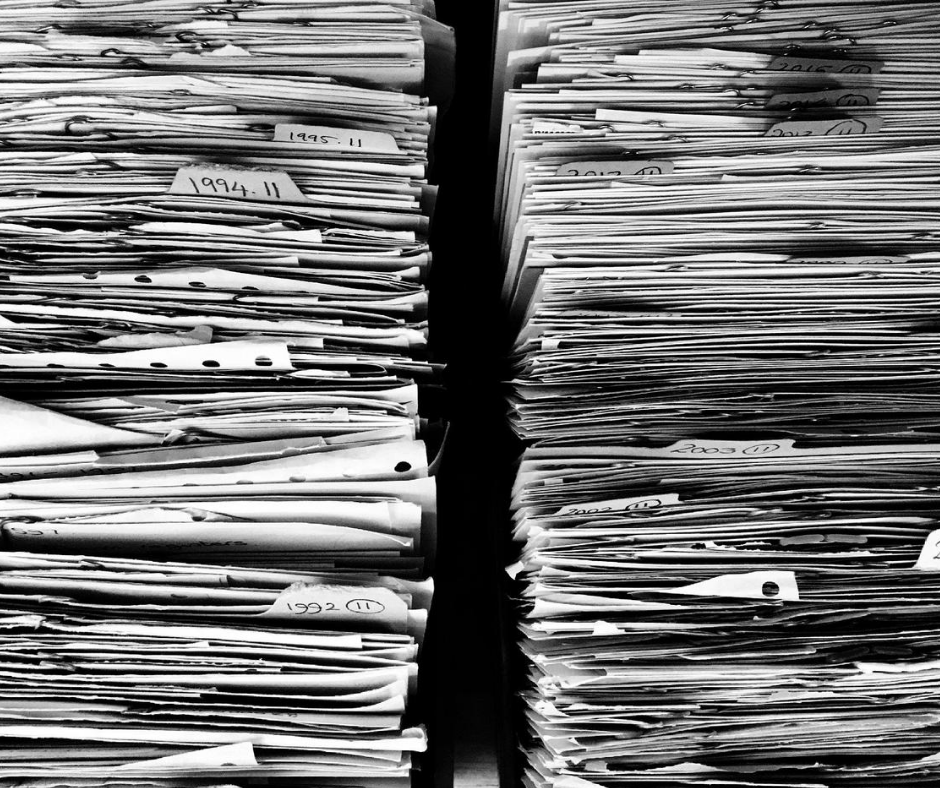 What Type of Documents Should you Shred?
There are endless types of documents and important papers that should never be thrown in the trash. For any Indianapolis resident, we always recommend calling us if you are unsure about whether a document should be shredded.
Some examples of documents that should be shred after a year or  less:
Tax / Bank Records
Credit Card Bills
Pay Stubs
Photo IDs
Cancelled/Expired Credit Cards
Receipts / Checks
These items should be shred after commitment is fulfilled:
Investment Papers
Load Documents
Savings Bonds
Vehicle Records
We Offer a Wide Variety of Services
Secure document shredding is an important habit that all businesses and residents need to have. At PROSHRED® Indianapolis, we believe there is no better time to start than today!  That is why PROSHRED® Indianapolis offers a wide variety of shredding services, from large corporate accounts, to single residential box shredding.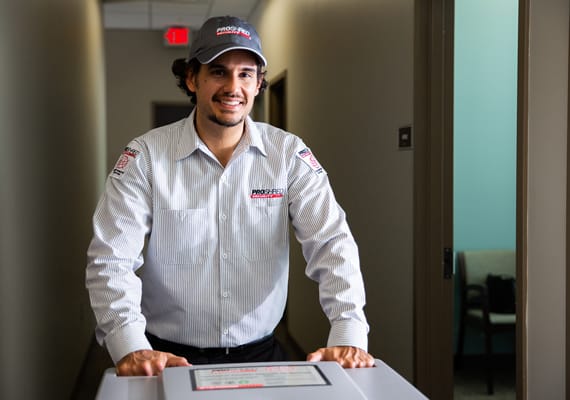 PROSHRED® Indianapolis Offers Drop-Off Services at our QuickShred Location
PROSHRED® Indianapolis has the extensive experience and professionalism needed to provide industry leading service to our customers.
No Appointment Needed.  Convenient Walk-In Service at 5040 E. 62nd Street, Indianapolis, IN.
Hours:
Monday - Friday: 8:00 am - 5:00 pm
Saturday: 9:00 am - 2:00 pm
CLOSED SUNDAY