We are proud to be a team of Hoosiers servicing our neighbors in Central Indiana with your  secure information destruction needs.  We care about your safety and think you deserve unparalleled personalized service and transparency with the company you entrust with your shredding.  No surprises.  Meet our team below – and know that we look forward to meeting you!
We are happy to answer your questions Monday – Friday, 9am-5pm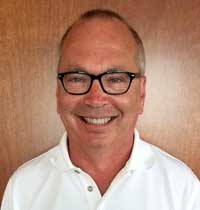 Ken Carite, Owner
Ken spent the first 25 years of his career in Senior Management roles with software companies both large and small. In 2011, he and his wife Dena started Proshred Security – Indianapolis. They began this endeavor with one driver and one truck; today their staff has grown and there are five trucks in the Proshred fleet. Although not originally from Indiana, Ken and Dena have considered themselves Hoosiers since 1994. They also supported Indiana colleges by sending their daughter to IU and son to Purdue – a house divided.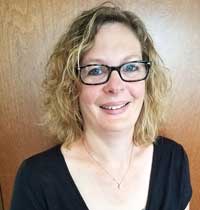 Nancy Meyer, Bookkeeper
Nancy graduated from Indiana State University with a degree in Printing Management, and worked for several years in the printing industry. After taking a break to raise two busy boys, she returned to the workforce, this time shredding the paper instead of printing it! In her spare time, she enjoys hiking, travelling, spending time with friends, and volunteering with her kids' various extra curricular activities. She lives in Fishers with her husband, sons and adorable yellow lab.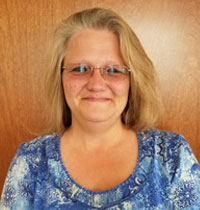 Amy Bowen, Office Manager
Born and raised in Indiana, Amy graduated from Indiana Wesleyan University with a business management degree. She began her career in the office supply industry, then moved on to document management – and now she is loving life in the document destruction business! Amy enjoys spending time with her 2 boys and family, supporting the Colts, and watching her youngest son play High School football. Go Colts! Go Franklin Central Flashes!
Our Drivers
(left to right in photo)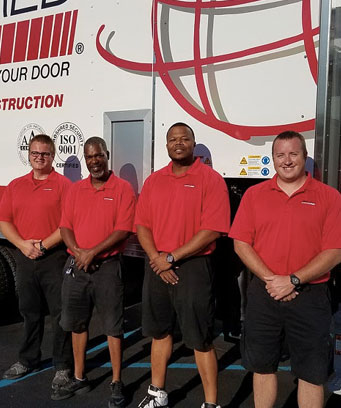 Jeremiah Monroe
Born and raised in Indiana, Jeremiah attended Ball State University. He is a full-time Captain at the Noblesville Fire Department. Jeremiah enjoys spending time with his wife, an artist, and 2 school-age children, often choosing to go camping or hiking in their free time together.
Darryl Griffin
Darryl was born and raised in Indianapolis. He began his career working in the auto industry and started driving trucks in 2012. Darryl enjoys riding his motorcycle and restoring older model cars – preferably made by GM. He is married with one son.
David Reid
David was born and raised in Indianapolis. He spent his younger years focused on playing football in High School, College and even a tryout for the Pros. David has 4 children; he spends many of his weekends renovating an older home he has purchased.
Sam Clausen
Although Sam was born in Minnesota, he's spent the majority of his life in Indiana. After enlisting in the Army, he became a full-time Firefighter with the Noblesville Fire Department. Sam and his wife are kept busy raising their 2 children; in any spare time you can find him golfing or 4-wheeling.