Indianapolis Financial Document Shredding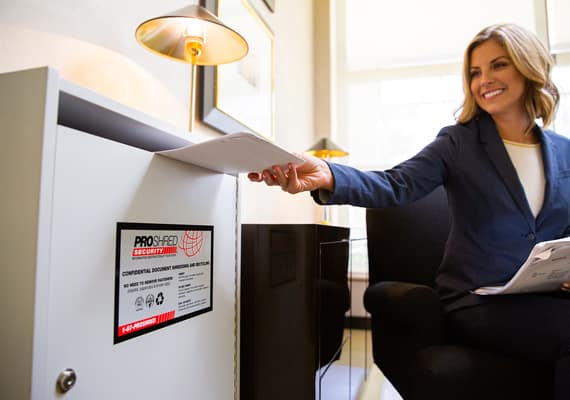 From investment bankers to venture capital firms, financial agencies are trusted with highly sensitive client data. Paperwork that crosses your desk could reveal a host of confidential data about your business' banking information or private records – certainly information that should be kept from public view or competitors.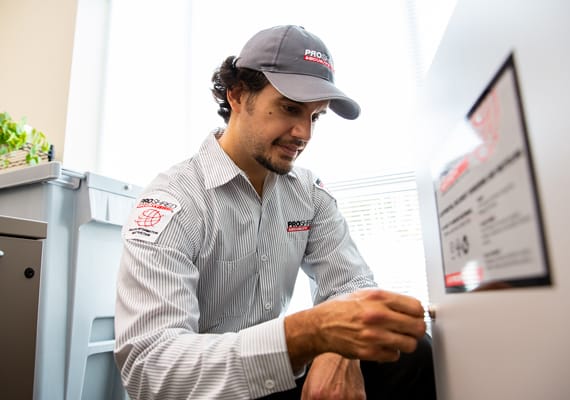 Professional Financial Records Shredding Services
Many Indianapolis businesses are choosing to invest their dollars in a cost-effective way to prevent data leaks and confidentiality breaches: professional shredding. More banks, insurance agencies, and stockbrokers choose PROSHRED® than any other document destruction service in the state.
Our team specializes in financial record shredding. If your organization has let years' worth of paperwork pile up in closets or file cabinets, our team can ensure it is properly and entirely destroyed. Stockpiles of old information are an enormous liability that could cost your business thousands in state-imposed fines. Our job is to minimize that risk by offering a timely and efficient shredding service.
Who can use financial document shredding services?
The PROSHRED® team has financial clients throughout the Indianapolis area that include:
Banks
Insurance Companies
Financial Advisors
Auditing Firms
Tax Preparation Services
Stock Brokers
Business Consultants
For a free quote or custom security audit, call PROSHRED® today or feel free to stop by our office for more information about responsible document disposal.