Indianapolis' Most Popular Document Destruction Service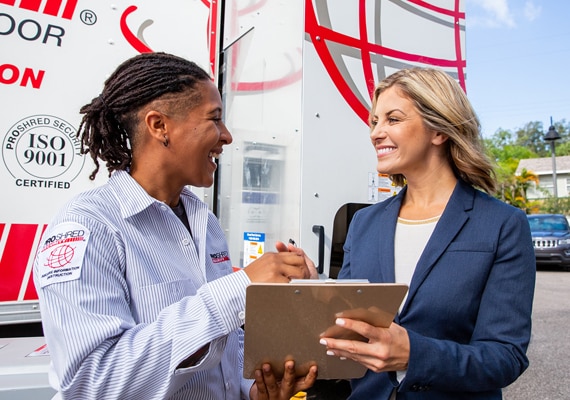 The PROSHRED® one-time purge service is designed for big jobs that have years' worth of unneeded papers. If your office is moving, under new management, or simply needs a face lift, then you probably don't need recurring service. Instead, our purge service is the perfect one-time option for shredding the boxes of paperwork you no longer need. Our on-site trucks will meet directly at your address to deliver a no-hassle, contract-free experience that will keep your private information safe.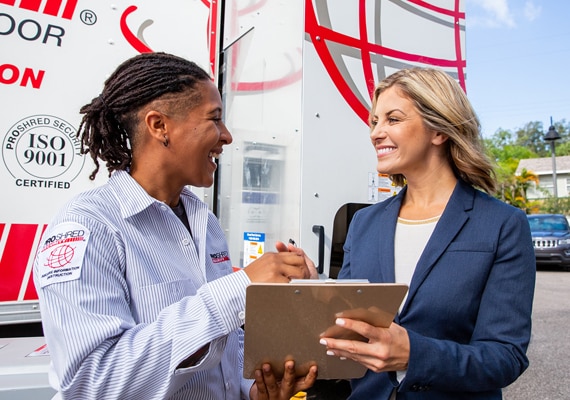 Affordable Pricing Options With No Hidden Fees
Responsible document disposal should never be a financial drain. For all of our Indianapolis customers, we charge the same low rates on a "per container basis," meaning that we charge the lowest prices in the industry. As long as your address is within the PROSHRED® service area, we never add hidden fees for transportation or travel, even for on-site projects.
State-Of-The-Art Shredding Vehicles
With industrial-grade shredders, our trucks can process as much as 2 tons of paper per hour – without any need to remove pesky staples or paperclips. Our efficient shredding process takes only a few minutes too, saving you time and money. The most advanced feature is our totally automated, hands-free process: your documents are never physically handled by a PROSHRED® Customer Service Professional (CSP) to guarantee total confidentiality of your information.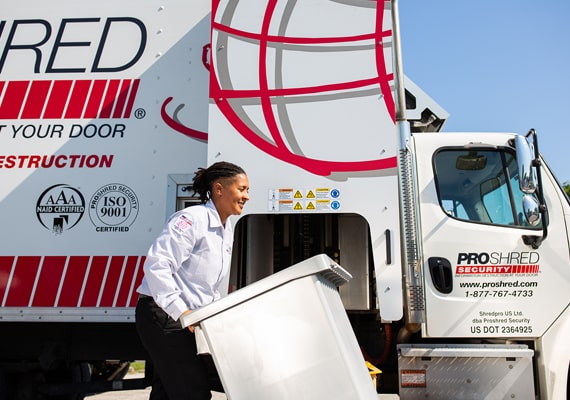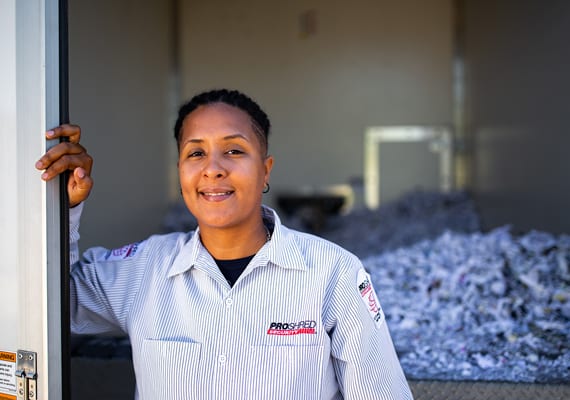 An Environmentally-Conscious Partner
At PROSHRED®, we recycle 100% of all shredded paper materials. Our team has a contract with a local paper recycling center and our trucks make several trips each week to have all shredded material fully recycled. Our company has a unique responsibility to uphold the beauty of our state and our city. As part of our Green Loyalty Program, we even provide a TreeSaver Environmental Certificate at the end of each year to indicate the number of trees your business helped save through the recycling of your shredded documents.
PROSHRED® Indianapolis Offers Convenient One-Time Shredding Service
PROSHRED® Indianapolis has the extensive experience and professionalism needed to provide industry leading service to our customers.  Allow our team to work with you in customizing an on-going shredding program for your needs.