Responsible Business Practices: Document Shredding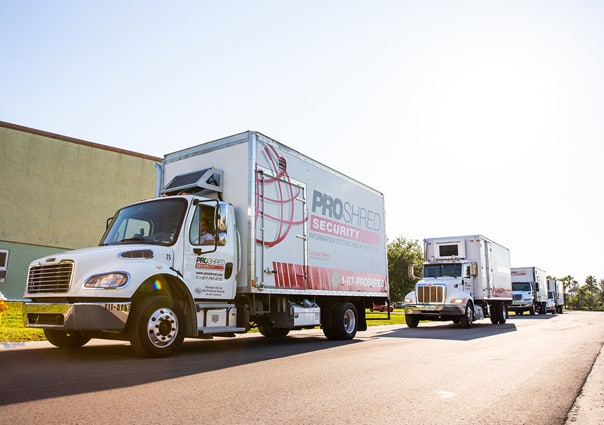 Many small businesses in Indianapolis are still not shredding their old documents. Instead, they pile up in filing cabinets or in boxes in the empty backroom, just waiting for the nosy people to wander through their pages. The reality is, identity theft and fraud are very real crimes that are more common than you think. Small business are at high risk for being victimized by people who make a living off of the hijacking of sensitive information.
Not only is it your moral obligation to destroy those old documents that contain personal information, but it is also your legal responsibility. If those papers get into the wrong hands, you could be held liable. Here is some valuable information about document shredding for small business owners.
The Recycling Bin is Not for Documents
Sure, it feels great when you dump a huge load of old documents into the recycling bin behind your office building. In your mind, you are doing everyone a favor—the documents are in the trash and you have just made one small step towards saving the planet. Unfortunately, those important documents are now the property of anyone and everyone who wants to take a look. It is perfectly legal for a person to come and rummage through the trash, and identity thieves often do. Even if you have run those papers through an in-office shredder, vertical shreds alone are not enough to prevent savvy thieves from working to reconstruct the pieces and collect the information. Further, placing all of the shredded pieces of paper into a single bag simply makes it easy for an identity thief to identify what they need to take in order to get your confidential information. Do not throw documents into the recycling bin.
Knowing the Process is Important
All businesses should maintain a protocol for safeguarding and destroying all documents. It is important that business owners and managers keep their employees up to date and well educated on company policies. It is also important that you and your staff know who handles your important documents. One of the perks with Proshred Security is that no person beyond your employees, not even the well-trained technician, will handle your documents. They are taken from your very own locked cabinet, straight to the truck in a secure bin and destroyed on site, without delay. This prevents any errors which could lead to a breach of security.
Document Shredding Could Save Your Business
The risk of having sensitive information leaked from the papers out of your place of business is very real, especially if you are in the habit of throwing the papers out or handing them off, not really knowing if they are truly destroyed. If your documents were to land in the wrong hands, criminals could use the information to steal the identity of your clients, hack into bank accounts or learn about your supply chain. You are liable for any information that is leaked. In this event, you could find yourself owing a great deal of money, without a business or worse.
It is your legal responsibility to destroy old documents. Experts suggest using a reliable, on-site shredding service, such as Proshred Indianapolis. If you would like more information, we encourage you to visit our services page or contact a representative today.