November 30, 2021
What are the Benefits of Data Destruction?
Properly handling the private information your business collects, whether it be from clients, patients, or your employees, is vital to your success. That's because the implications of a data breach can be far-reaching and impact the reputation and profitability of your business for a very long time.
So how do you protect your business' data to help ensure that data breaches don't happen? An electronic data destruction service is one of the most effective ways to safeguard confidential information when you no longer need it.
When it comes to shredding services, there are a few things you might want to consider. We've listed a few of the top benefits of data destruction to help business owners understand the importance of data protection and secure, proper information destruction in the workplace.
Data Destruction Services Can Help Protect Your Business
Chances are, you have all kinds of valuable information regarding your business, from analytical data regarding your company's performance to information about product designs. Having this kind of data fall into the wrong hands could be detrimental to your business and future business plans. Fortunately, a data destruction service can help by eliminating files that you no longer need so they can't be accessed without your permission.
Secure Information Destruction Can Protect Your Customers' Data
All businesses handle a lot of customer information, especially if they sell products online. Customer data falling into the wrong hands could not only hurt your customers, but could also be detrimental to the reputation of your business. Most businesses only retain customer information for a predetermined period of time, and once that time is up, they need to find a way to dispose of that data effectively and efficiently. Secure data destruction can make quick work of that process.
Electronic Data Destruction Can Protect Your Employees
It's your responsibility to protect the information that your employees provide you with, from their names to their Social Security numbers. Not only could their information be used for identity theft if stolen, but some employees may not want certain information to get out; for example, if they have a criminal history that they reported on their job application.
Most employers keep electronic files about their employees for a certain period of time, and then dispose of those electronic documents. If you have hard drives with old employee information stored on them, a data destruction service is the best way to get rid of them.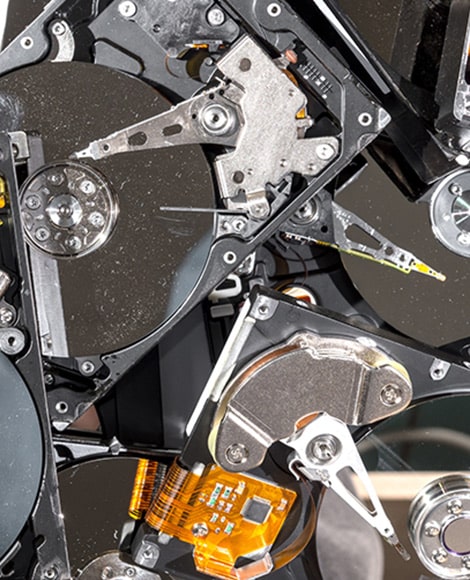 Data Destruction Can Help You Optimize Your Space
Hiring a hard drive/electronic destruction service helps to free up useful office space. There's no point in having old hard drives clogging up your shelves if you have no need for them!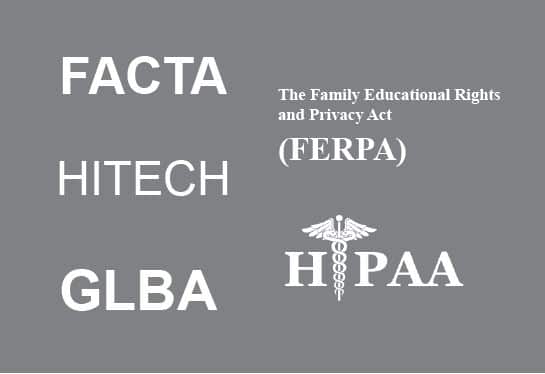 Secure Data Destruction Services Can Help You Stay Compliant
There are laws that govern how electronic data storage media is disposed of for various industries. When you choose a secure data destruction partner like PROSHRED® Philadelphia, we can ensure that your business remains in regulatory compliance in regards to these laws.
PROSHRED® is diligent in staying on top of current legislation regarding customer/patient privacy. Federal legislation like HIPAA, which affects medical providers, or the Gramm-Leach-Bliley Act, which protects private information held by financial institutions ,are just two examples of the legislation that PROSHRED® helps businesses comply with.
Need Data Destruction Services? Call on PROSHRED® Philadelphia!
PROSHRED® has many years of experience in helping the businesses, medical facilities, and financial institutions in the Philadelphia area ensure that private information remains private. Our mobile shredding service offers a convenience and certainty that no other hard-drive destruction service can offer.
If you have questions or concerns about the security of your business, don't wait until a data breach happens. Call on PROSHRED® today for a free estimate on a shredding or data destruction plan that works for you.