Plant Based Shredding
If your business produces a great deal of paper waste, it can seem an almost impossible task to securely destroy your old documents. Even on-site shredding services can be a big distraction depending on the volume of paper you need destroyed, which means you need a less intrusive, more convenient shredding option. PROSHRED® Philadelphia wants to service clients when and where they need us via onsite shredding or plant based.
Fortunately, for those tough shredding jobs that need to be taken care of right away, there's a simple solution: plant based shredding. Learn more about plant based shredding and find out why it may be the perfect off-site shredding solution for your document destruction needs.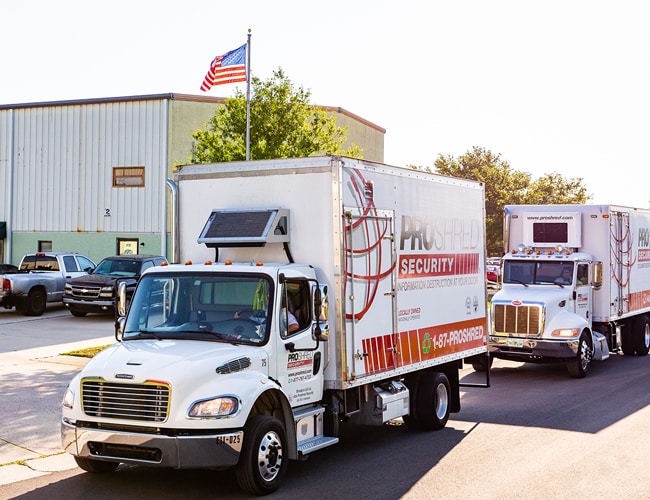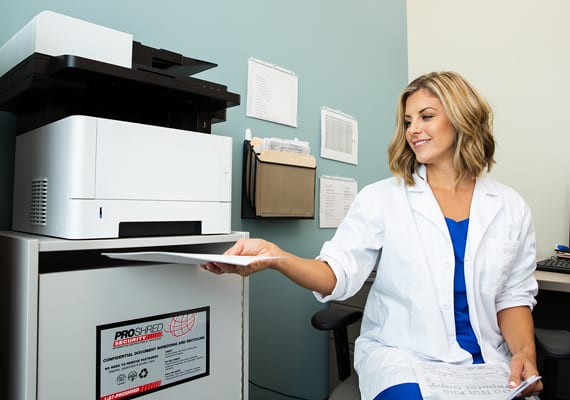 Convenience
If you work in a high intensity work environment, then you can't take time away from your business to bulk shred your documents. However, when you choose plant based shredding, you'll be getting a convenient document destruction service that works around your schedule for maximum ease.
With plant based shredding, your important documents will be picked up from your place of business and then transported to our secure, restricted access shredding facility that is alarmed with 24/7 surveillance, freeing you up to concentrate on the day to day operation of your business. Choosing plant based shredding means getting reliable document destruction without having to interrupt the regular tasks of your staff.
Safety
When choosing the right shredding solution for your business, there's probably one concern that weighs heavy on your mind — security. Any paper shredding service you choose needs to be guaranteed to protect both your business's and your customer's privacy, which is yet another reason to choose plant based shredding.
Plant based shredding means having your documents destroyed at a dedicated facility, which is important because it ensures that the job is done properly and it increases the overall security of your most important information. Knowing that your personal documents are destroyed at a secured central location gives you peace of mind and prevents costly and damaging information leaks.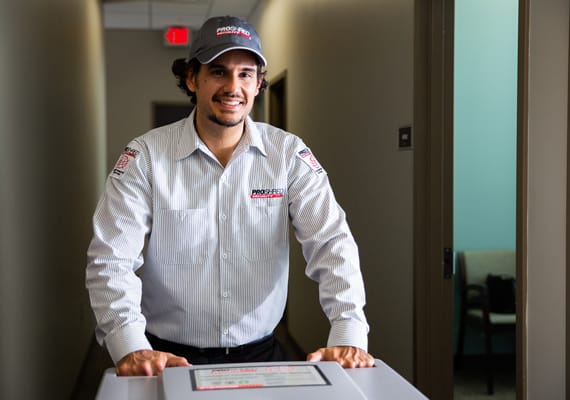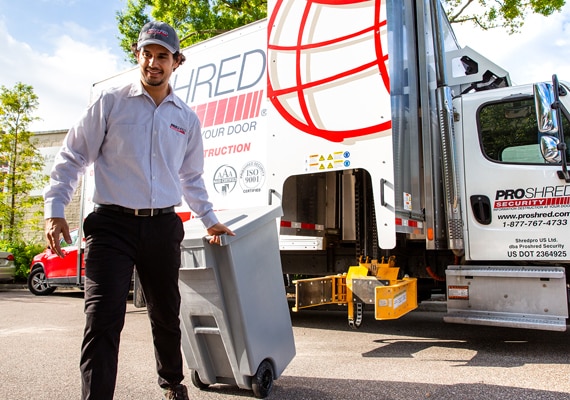 Versatility
Finally, if you're looking for the right shredding solution for your business, then one of the features you look for is service versatility, and this is exactly what you'll get when you schedule plant-based shredding from the right shredding company.
While plant-based shredding is centered around destroying documents at a centralized location, how you get your documents to that location is where you have a number of options. Depending on the shredding company you partner with, you can schedule a pick-up at your business or drop off your documents directly at the shredding location.
Choosing plant-based shredding means versatile solutions for destroying your company's import documents.
Choose Plant Based Shredding for Your Business
If you're looking for the right solution for destroying the important private documents your business has accumulated, plant-based shredding may be your solution. When partnering with PROSHRED® Philadelphia, we service our clients when and where they need us, whether their need be onsite shredding or plant based. So whatever your shredding needs, we have a service level that will fit. Contact us today to learn more about our services how you can easily and affordably secure your personal information.