Industries
For many years, PROSHRED® has protected the sensitive information of clients all over the country. No matter the size of the job, large or small, one-time or ongoing services, we've taken care of it. Through our decades of service, countless businesses and individuals have relied upon us to get rid of their backed-up files and protect their sensitive information. Read about the many service industry shredding services that PROSHRED information security specialists provide to protect you and your company.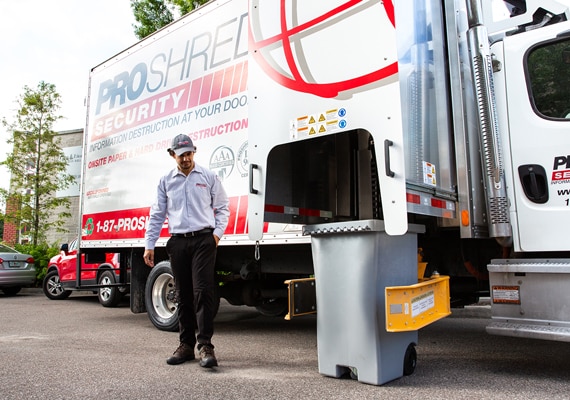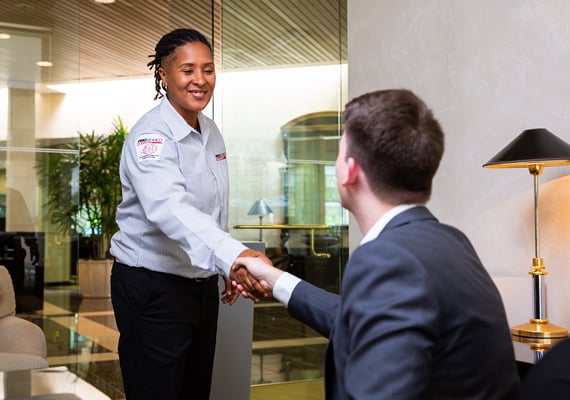 Business Shredding Services
Businesses of every size, from small mom-and-pop stores to large corporations require services to protect their clients', employees and business security from unauthorized access. Confidential information can ruin a business and the personal lives of the people involved. Whether your business is a small startup in need of a one-time shred, or a large company looking for regular scheduled services, we're here to help.
Medical Record Shredding & Destruction
Medical record breaches have been in the news too often over the past few years. There are few industries out there with as much confidential and sensitive information to protect as hospitals, doctor's offices and other healthcare facilities. PROSHRED® information shredding services are here to protect your patients and staff from those who would misuse their data.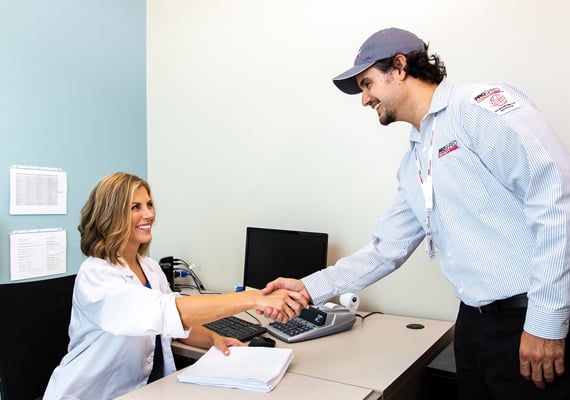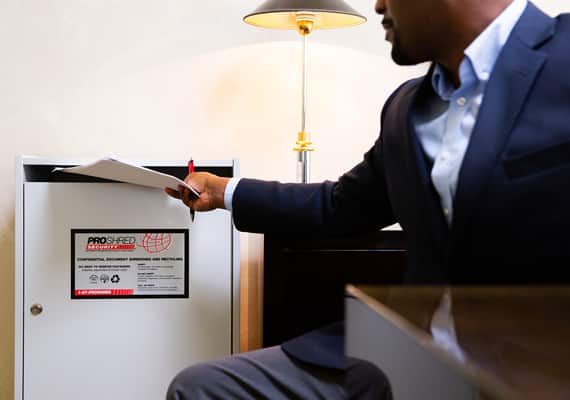 Financial Record Shredding
Identity theft is a major problem today, and financial institutions carry the keys to their clients' entire lives. Dumpster divers and hackers are experts at accessing this information for unsavory uses, and if they get hold of it, it can ruin people's lives. PROSHRED® has protected many financial institutions and their sensitive information by ensuring that their outdated sensitive information is completely destroyed.
Legal Record Shredding & Document Destruction
Some legal records are a matter of public access. Others aren't intended for prying eyes to see. It's important that lawyers and other providers of legal services protect their client confidentiality at all costs. Some court records you may want to keep on file. Old ones that you no longer need have to be completely destroyed to protect the privacy of your clients.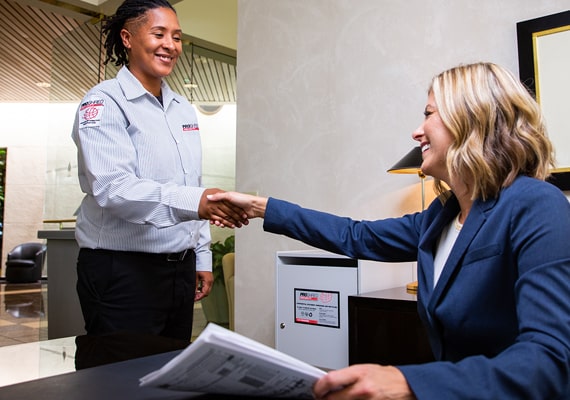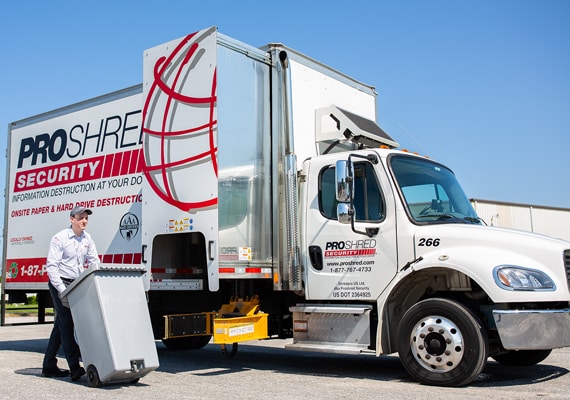 Home Office Shredding Services
With more and more corporate staff traveling, keeping flex hours and working from home, private documents are increasingly likely to leave the office, putting organizations at higher risk of confidentiality breaches. Privacy legislation extends beyond the office setting, obligating businesses to establish systems and procedures for safeguarding confidential information in and out of the office.
Home and Residential Shredding Services
We don't just handle businesses, either. Even if you're a work-from-home type or simply need to take care of confidential tax or private information in your personal home, we'll be there to cover your needs. Our service is consistent, reliable and completely private.
No matter what your needs for information and document disposal might be, PROSHRED® is here to provide complete and comprehensive service industry shredding. Just give us a call and talk to one of our customer service representatives today for more information about how we can help you.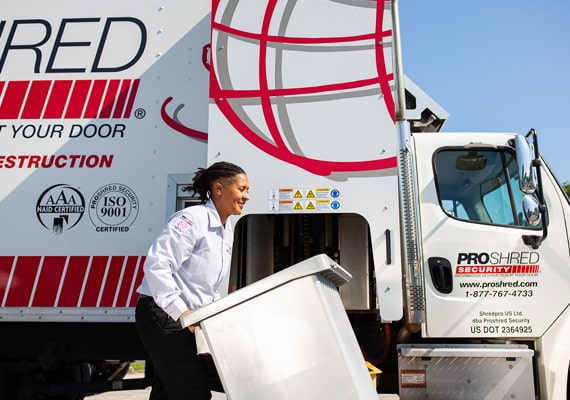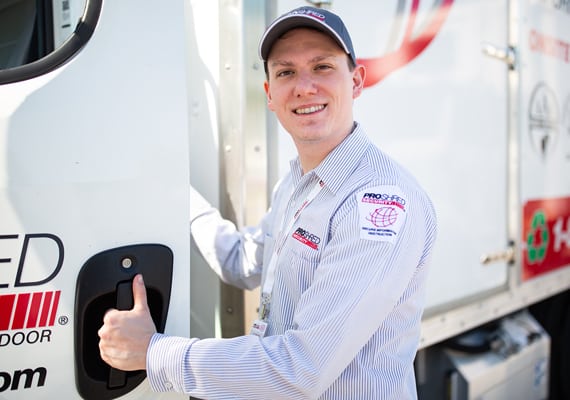 Document Shredding Services in Philadelphia
PROSHRED® Philadelphia has designed a convenient residential document shredding service that limits the risks of discarding personal and home-office material such as personal identity theft and corporate spying.