Top-Rated Easton Paper Shredding
When you need a local paper shredding service for your business, PROSHRED® Philadelphia is here with a team of highly trained and experienced individuals, plus a fleet of state of the art shred trucks that can handle any job, no matter the size. As Easton's most trusted paper shredding service, we know just how important it is to securely dispose of your files. With our highly-monitored shredding process, your documents are supervised the entire time that they are in our hands. With PROSHRED® Philadelphia, you can enjoy a safe and efficient shred for your business every time. Choose our team for top-rated Easton paper shredding.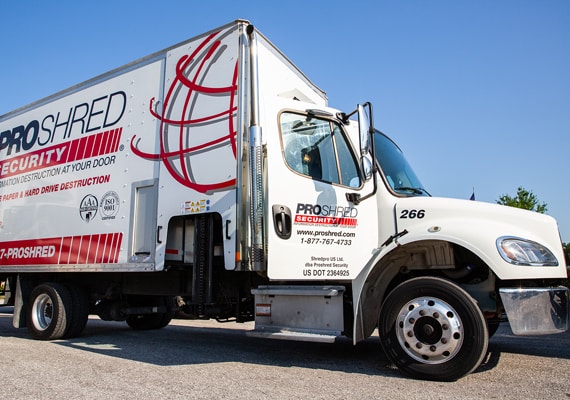 Easton Scheduled Shredding
At PROSHRED® Philadelphia, our most commonly used service is regularly scheduled shredding. It's not hard to see why this service is so popular. When you get quality, company-provided shred bins and Easton scheduled shredding that works with your itinerary, it's a simple choice to sign on with PROSHRED® Philadelphia. What's more, before we start any shredding, our team will assess your current business processes and develop a customized plan that meets your needs, as well as your budget. With PROSHRED® Philadelphia, you can enjoy scheduled shredding services for your Easton business that are affordable, convenient, and efficient.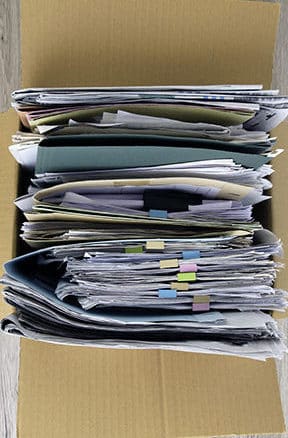 Local Work From Home Shredding
With the circumstances of 2020 forcing businesses to adopt remote work policies, many employees are performing their daily tasks in a home office. While it's important for remote employees to have access to company materials in order to complete projects, there needs to be practices in place that maintain the privacy of employee and business information. A big step you can take as a business owner to ensure you're not at risk of a data breach is using local work from home shredding services.
At PROSHRED® Philadelphia, we make remote shredding easy with our hands-free process. We'll provide your home office employees with shred bags, which we will pick up on a regular basis. All shredding can be performed on site and within minutes. For record-keeping purposes, we can also provide a certificate of destruction upon request, and schedule any additional services your employees may need. PROSHRED® Philadelphia is here to help you stay compliant and maintain the health and safety of your team.
Easton Document Destruction Near You
For years, PROSHRED® Philadelphia has been serving Easton and surrounding areas. We are proud to be the preferred paper shredding company in the neighborhood, and we are always striving to improve. We keep well-maintained equipment and a team of dedicated shredding technicians who are ready to take a burden off of business owners. With Easton document destruction near you, your business can enjoy fast and convenient paper shredding year round. To better serve your needs, PROSHRED® Philadelphia also offers:
One-Time Cleanout Shredding

Hard-Drive Destruction

Electronic Waste Recycling

Plant Based Shredding

Product Destruction
Contact PROSHRED® Philadelphia to get started with one of our custom service plans. Our team is ready to help you find a program that will keep your company secure and compliant. Call us now to get started: 1-484-202-3541