Glen Mills Paper Shredding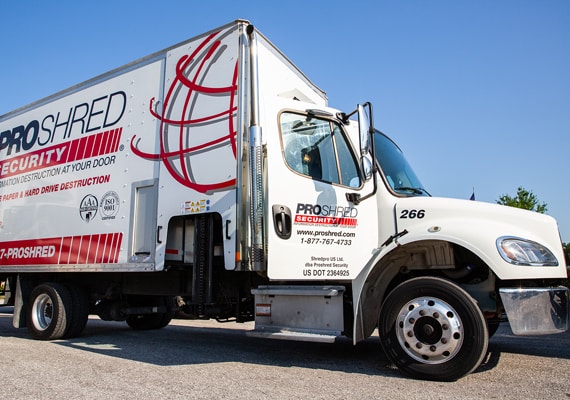 Glen Mills Document Destruction Service
In an increasingly digital business world, how you dispose of your paper documents at your business might not always be top-of-mind. Maybe you have a staff member with the dedicated task of shredding unwanted documents at the end of each day with an office shredder. Maybe you simply put paper in a large recycling bin for it to be picked up later. While convenient, both of these methods leave room for your important business information to be stolen or leaked, leaving you none the wiser until you and your company's reputation are on the line. That's why at PROSHRED®, we offer businesses like yours paper shredding services that are just as convenient, but much more secure and cost-effective in the long run. A top-rated Glen Mills document destruction service, we are here to help you tighten up security to protect not only your business, but your employees and clients as well.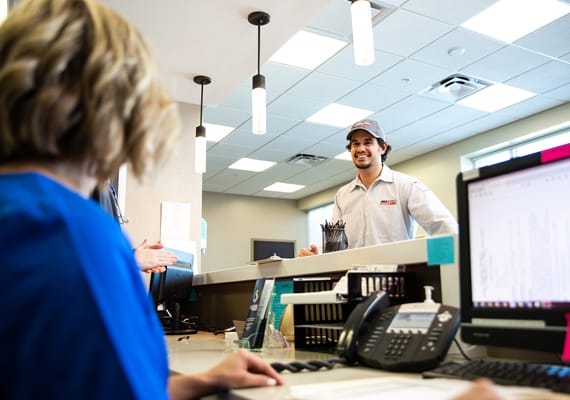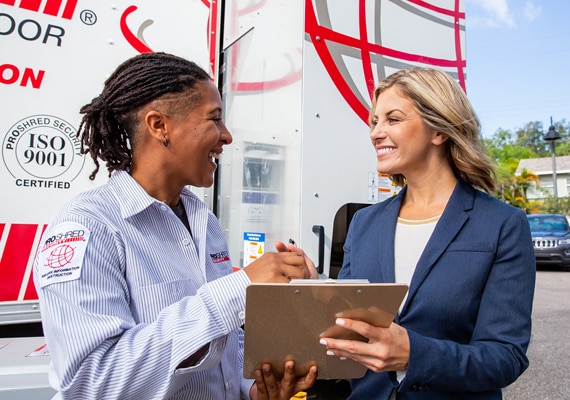 Business Shredding in Glen Mills
Not only is secure document destruction a must-have for businesses of all sizes, but in some instances it is required by law. Both state and federal legislation has been enacted regarding privacy, as well as the ways confidential information should be protected, and when and how that data should be destroyed.To keep your business in compliance with the laws in your area, it's important to take steps to protect your company's sensitive information from those who aren't authorized to access it. PROSHRED® is the city's best option for shredding large amounts of business documents quickly and efficiently. Our on-site business shredding service brings a mobile shredding truck to the door of your office or warehouse. Once your materials are collected from secure shred bins that we provide, we will destroy your documents at your door, giving you peace of mind that your information never leaves the premises.
Financial Record Shredding Services
The finance industry is one of the most sensitive industries when it comes to document destruction and protection of confidential information. At PROSHRED®, we understand the importance of having a secure and routine way to dispose of financial records. Our financial record shredding services ensure your company's documents are completely destroyed prior to disposal. This helps keep your company protected from identity theft, data breaches and legal issues. Businesses that could benefit from these services include banks and credit unions, insurance agencies, stock brokers, retailers and financial advisor offices, among many others.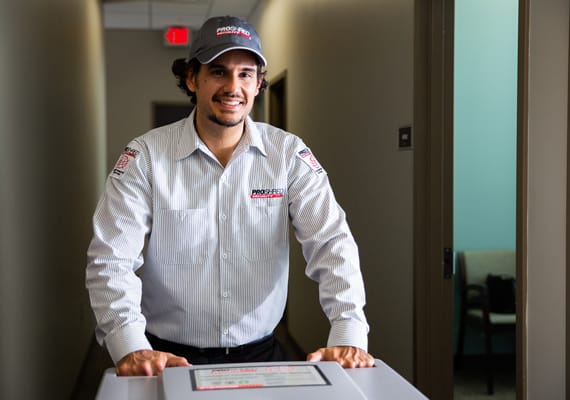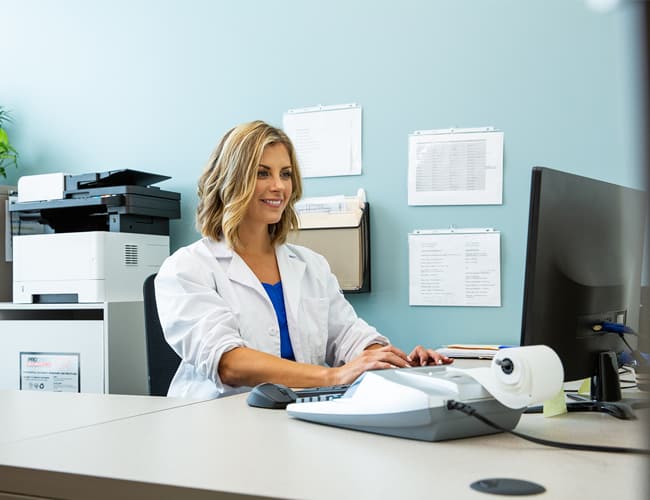 Glen Mills Medical Record Shredding
The healthcare field constitutes a large portion of our customer base, for obvious reasons. Patients have come to put their trust in hospitals and medical offices to guard their personal information and medical records. Additionally, there are strict laws relative to privacy protection in the medical industry, so it's important for hospitals and doctors offices to stay compliant with these laws by securely disposing of unwanted documents. Protected Health Information, or PHI, includes patient names, addresses, phone numbers, birth dates and other identifying information. This information is protected by a federal law known as HIPAA, or the Health Insurance Portability and Accountability Act. When medical records are no longer needed, it is paramount they be destroyed and made unrenderable by a professional shredding service in order to protect patient privacy as well as the reputation and success of your medical office. PROSHRED® Philadelphia's medical record shredding and destruction services are safe and secure, and with our mobile on-site services, you can watch your patient information be shredded before it ever leaves the property. As a patient, know your information is in good hands if you see a secure PROSHRED® console in your office!
Get Glen Mills Document Destruction Services Near You
With regularly scheduled Glen Mills document destruction services from PROSHRED®, you'll have the satisfaction of knowing your confidential business information is always protected. We will design a shredding program that fits your business and your unique needs. Because we are locally owned and operated, your concerns are our concerns and we pride ourselves on being available when, where and how you need us. No matter the size of your business, we will set you up for daily, weekly or monthly shredding services so you're never left with piles of unwanted paperwork ever again. To learn more about our Glen Mills shredding services, give us a call and we'll be happy to help! 1-484-202-3541