March 17, 2022
Maintaining Information Security within a Hybrid Work Environment
With more and more companies allowing employees to work from home, some businesses are considering or have already made the switch to hybrid work environments. Using a combination of traditional office and remote working policies, a hybrid work environment allows for more flexibility in your company's working conditions. For example, your employees could work from home two days a week, then work in the office for the next three workdays.
Hybrid work environments can be customized to fit your company's needs and could improve employee productivity. Like any business decision, hybrid work environments will only be helpful if you take the time to properly implement security policies in advance. From data security concerns to employee training, PROSHRED® Philadelphia is here to give you tips on the best practices to implement in a hybrid work environment.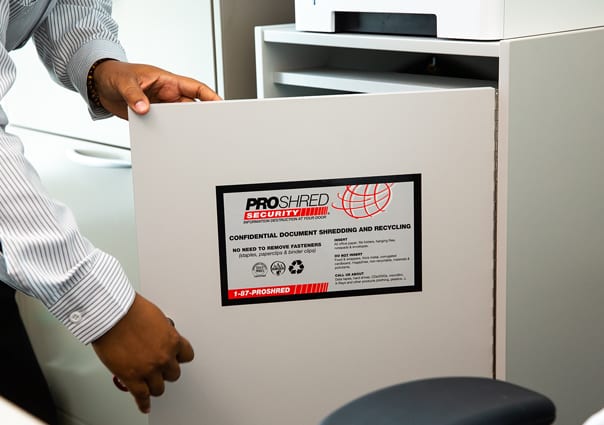 Update Your Data Security Policies
When switching to a hybrid work environment, it's important to update your data security policies to fit your new needs. While this may seem obvious, many businesses forget this step or simply don't spend enough time reworking their policies. Failing to properly update your security policies will lead to new problems for your company that could prove devastating.
From using personal devices for business purposes to properly transporting documents from a home office to the corporate office, hybrid work environments introduce many new challenges that should have security policies. Before implementing a hybrid work policy, ensure that your business has thoroughly planned for any security concerns that might occur in this new environment.
Train Employees on New Practices
After implementing your new security policies, it's necessary to train employees on the changes that the company will make while transitioning to a hybrid work environment. Some of these training sessions should include lessons on protecting company passwords, which files can be opened/downloaded, and how to spot a phishing attack. In addition to these examples, you should discuss general online safety and BYOD policy training. Training sessions can be conducted through webinars, videos, or in-person events if possible.
Use Multiple Cybersecurity Tools
To protect your company from digital threats, it's important to implement a variety of cybersecurity tools to protect your data. There are several ways to protect your digital data. From firewalls and antivirus programs to data encryption, your IT support team should implement extra security measures on any devices that have access to sensitive company information. Whether an employee works at home or the office, ensure that only authorized employees have access to important information and that sensitive data is only opened on secure devices.
Have a Secure Document Disposal Strategy?
When switching to a hybrid work environment, remember that your company still needs to stay compliant with data security regulations. One of the best ways to protect your information is by properly disposing of any documents that contain sensitive information. While many businesses use small office shredders, they're often ineffective and distract employees from more important tasks. The best way to protect your information is by hiring a paper shredding company that can thoroughly shred your documents, so your information can't be recovered by thieves trying to harm your company.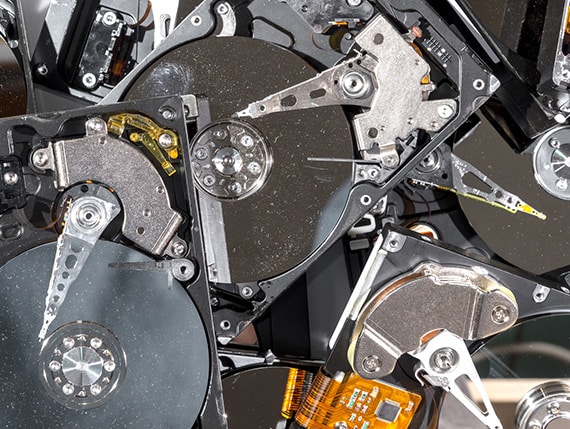 Properly Dispose of Your Old Hard Drives
In addition to having a secure document disposal strategy, businesses should also have a plan to dispose of their old hard drives. While most people believe deleting a file from the desktop is erasing its information, that data is still being stored on your hard drive. To securely dispose of your digital files, you should hire a shredding company that offers hard drive destruction services. These services ensure that your information is fully protected, and businesses that allow employees to work from home should take this extra step to protect their digital information.
Trust PROSHRED® For Information Security Services
At PROSHRED® Philadelphia, our mission is to help companies protect their information. Whether we're providing advice on handling sensitive information or providing secure shredding services, we take pride in our work. When switching to a hybrid work environment, you deserve to work with a company that wants to see you succeed. Along with general advice on how to handle your information, we also offer secure document shredding and hard drive destruction services. Our team is fully trained and prepared to keep your information secure within your new hybrid work environment. For more information on our services or to receive a quote, contact us today.