Lancaster Paper Shredding Service
If your business is struggling to stay in compliance with information security and data protection laws such as HIPAA, you should consider using a professional Lancaster paper shredding service. Because federal and state laws often require businesses to destroy data that details confidential or personal information in a secure way, choosing a Lancaster shredding company like PROSHRED® Philadelphia is a logical solution.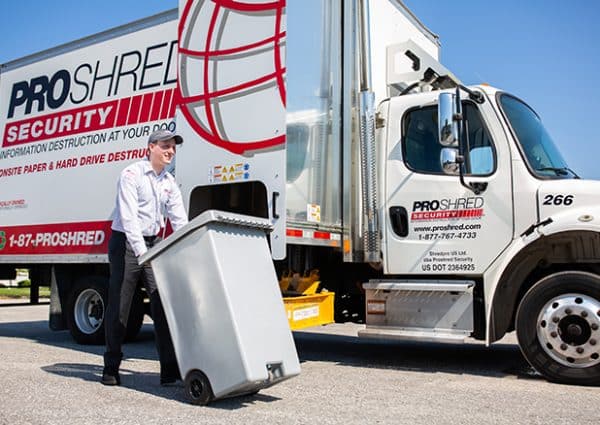 Paper Shredding near Lancaster
Businesses in all industries as well as people who work from home know that paper documents can build up quickly, making paper shredding an essential task. At PROSHRED® Philadelphia, we offer convenient ways to get rid of obsolete documents in a way that not only destroys them completely, but does so in a manner that keeps private information private. We offer three main paper shredding services to fit the needs of our clients:
On-going Shredding: If paperwork piles up quickly at your business, or you have a large business in need of consistent, recurring shredding services, this is the most effective option. Mobile shred trucks can visit your business or home and pick up and shred documents on the spot.
One-time Shredding: If your business is switching to a digital-only filing system or is working to clean out a warehouse or other file storage system, a purge shred is necessary. This can be a one-time cleanout or an annual service.
Drop-off Shredding: Businesses that produce smaller volumes of paperwork may want to take advantage of the ease of dropping paper off at our location to be shredded.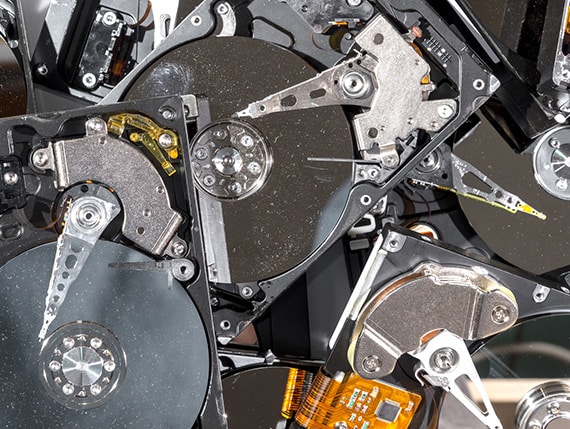 Lancaster Hard Drive Destruction
Another critical component of information security is the safe and complete disposal of hard drives. If your business is retiring old computers or switching from hard drive storage to a cloud-based model, it's important to destroy hard drives responsibly and securely so that important information is protected. PROSHRED® Philadelphia hard drive destruction services are a convenient way to protect customer, business and employee data while keeping potentially dangerous materials out of the landfill. Once hard drives are shredded, we take the pieces to a local electronics recycling center to be further broken down.
What Kind of Businesses Need Shredding Services?
Businesses of all kinds should utilize some kind of shredding service to protect their information, but some types of businesses are naturally more vulnerable to information theft and data breaches, and must take those threats seriously. Industries from legal to medical to finance must protect confidential data and follow legislation put in place to protect both consumers and service providers. Lancaster shredding company PROSHRED® Philadelphia works with the following industries:
Medical
Financial
Legal
Government
Home Office
Businesses should shred documents that contain information such as tax returns, employee pay stubs, credit or bank account information, private medical information, names, addresses, phone numbers and social security numbers.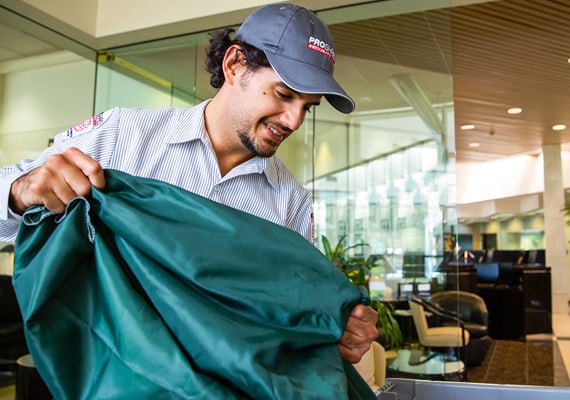 Your Source for Document Destruction in Lancaster
PROSHRED® Philadelphia takes pride in providing paper shredding and hard drive destruction services to Lancaster area businesses and residents. With ISO 9001 Certified by NSF-ISR and NAID AAA certifications, we're the top shredding company in the region. Keep your business secure and your information protected by scheduling a shredding service today. 1-484-202-3541