Shredding Services Northeast Philadelphia
Because so much vital and confidential information can be stored on paper documents and hard drives, it's important to have a plan for how you will dispose of those items when they're no longer needed. That's why what we do is essential. With secure processes and programs adjustable for any size business, PROSHRED® Philadelphia is a preferred provider of shredding services in northeast Philadelphia. From on-going shredding services to hard drive shredding to product shredding and more, we offer a variety of shredding solutions to fit your business needs.
Professional, Affordable Document Destruction
There is hardly an industry we can think of that doesn't create some form of paper trail during day-to-day operations. From medical offices to home offices, paper can pile up easily if no one stays on top of it. And what's more important than keeping offices clear of clutter is ensuring that the often sensitive information that is on those documents doesn't end up in the wrong hands. Destroying documents that contain confidential information protects employees, clients and the business itself from fraud and other schemes. At PROSHRED® Philadelphia, we work with businesses of all kinds in the northeast Philadelphia area to guarantee their documents are consistently destroyed in a timely and secure manner, allowing nothing into the hands of potential criminals and data thieves.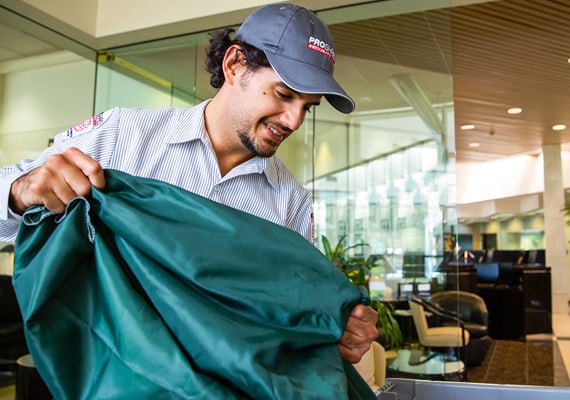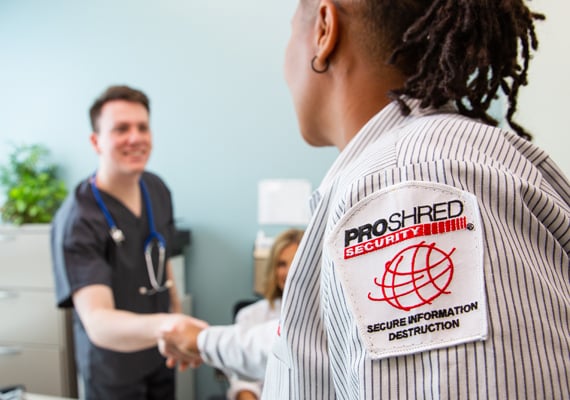 Medical Record Shredding
Medical records are some of the most confidential and highly protected documents that exist. With federal laws on the books such as HIPAA, or the Health Insurance Portability and Accountability Act, which dictates how documents must be destroyed before they are disposed of, medical record shredding must be taken seriously. PROSHRED® Philadelphia offers MedPro Disposal services to healthcare providers so they can rest easy knowing they are in compliance with federal and state laws. MedPro helps clients dispose of medical and pharmaceutical waste, engage information and data destruction services, and find convenient compliance training solutions.
Legal Document Shredding
Legal records and court papers are another source of sensitive information, and law firms deal with a lot of those documents. Keeping client information confidential is essential for any lawyer wanting to keep a positive reputation as well as stay in good standing with their profession, which is why professional legal record shreddingis a game-changer. Employing a north Philadelphia paper shredding company like PROSHRED® Philadelphia will provide peace of mind for any legal business owner who wants to ensure their documents are securely shredded and destroyed on a regular basis.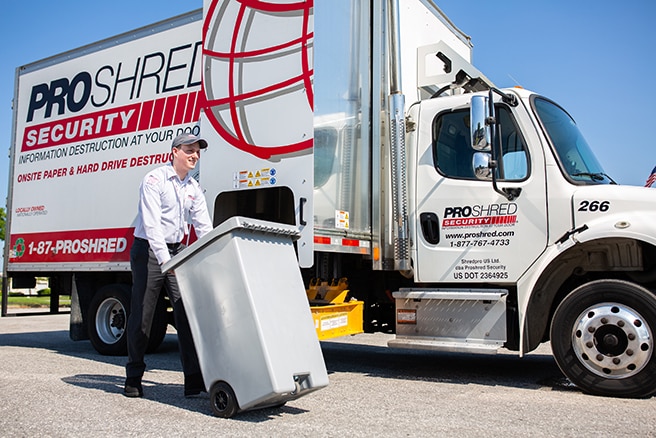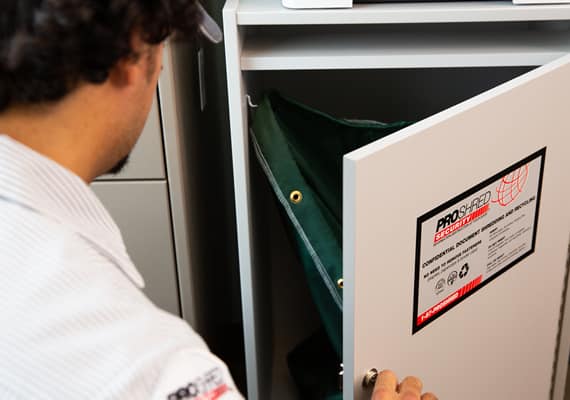 Government Data Destruction
Government agencies are often tasked with safeguarding private information belonging to U.S. citizens. To prevent leaks and theft, government entities can benefit from regularly scheduled document destruction services. At PROSHRED®, our practices include certified, background-checked employees who handle your documents with care and dispose of them safely. Government offices can make use of our convenient mobile shredding trucks, which pick up collected documents and shred them on-site, as well as drop-off and purge shredding services.
Convenient Hard Drive Shredding Near You
If you're a business owner looking for hard drive destruction near northeast Philadelphia, PROSHRED® is the top choice among industry leaders. Because the only way to ensure that confidential data is removed from a hard drive is to completely destroy it, we offer hard drive shredding and disposal services to clients big and small. PROSHRED® Philadelphia hard drive destruction services can help you keep sensitive data out of the hands of thieves with mobile hard drive shredding trucks and drop-off options. With so much of the business world now taking place on computers and online, it's more vital than ever to make sure you dispose of old data in a safe and effective way.
Top-Rated Northeast Philadelphia Shredding Company
Navigating the business world today is tough enough without worrying about the security of your company's data. Put your worries aside with northeast Philadelphia shredding services from PROSHRED®. Whether you have one employee or hundreds, we will develop a plan that fits your business's needs. Give us a call to learn more! 1-484-202-3541