April 21, 2022
The Best Ways to Protect Yourself Against Identity Theft
With the increasing cases of identity theft, it is becoming more important than ever to take measures to protect yourself and your identity from thieves. Identity theft can happen to anyone, at any time, and the consequences can be devastating. Even though these cases are becoming more common than ever, some people still fall for these traps. At PROSHRED® Philadelphia, we're here to teach you more about identity theft, how it happens, and the ways that you can protect yourself, so you don't become a victim of this crime.
What Is Identity Theft?
Identity theft is when someone uses your personal information without your permission with the intent to commit fraud or other crimes. This can include using your:
Social Security number
Driver's license number
Credit card number
Bank account number
Medical insurance information
Identity thieves can use this information to open new accounts in your name, make purchases, or even get a loan. This can ruin your credit score and leave you with massive debt. In some cases, identity thieves have even used the victim's information to commit crimes, which can lead to the victim being arrested.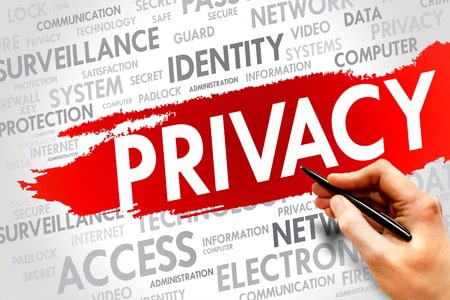 How Does Identity Theft Happen?
There are a few different ways that identity thieves can get their hands on your personal information. One common way is through "dumpster diving," where people go through your trash to find bills or other documents that contain your personal information. They can also steal your wallet or purse in order to gain access to your driver's license, credit cards, or Social Security cards.
Another way identity thieves can get your information is through "phishing" scams. This is when they send you an email or pop-up message that looks like it's from a legitimate company, such as your bank or credit card company. The message will ask you to update your account information, and when you do, the thieves will have access to your account. They can also perform phishing scams over the phone by asking you to shred your personal information during the call.
Identity thieves can also steal your information from data breaches. This is when a company or organization that has your personal information on their system has a security breach, and thieves are able to access your information with ease. Unfortunately, this has become more common than ever with some major companies becoming victims of data breaches.
Signs Your Identity Has Been Stolen
There are a few different signs that your identity has been stolen. One sign is receiving bills or other financial statements for bank accounts that you didn't open. You might also get calls from debt collectors for loans that you never took. Another sign is seeing withdrawals from your bank account that don't make sense or charges on your credit card that you didn't make. In severe cases, you might even get arrested for crimes that you didn't commit.
If you recognize any of these signs or suspect your identity has been stolen, you should act quickly to protect yourself from further harm. First, contact your financial institution and provide them with information, so they can take steps to protect your finances. You should also file a report with the Federal Trade Commission and police, so they can investigate your case. Finally, you can place a fraud alert on your credit report, which will make it harder for thieves to open new accounts in your name before you reclaim your identity.
Tips to Prevent Identity Theft
Now that you know more about identity theft and how it happens, you might be wondering what you can do to protect yourself from this crime. Here are a few tips:
Protect your Social Security Number: Don't carry your Social Security card with you and don't give it out unless absolutely necessary.
Check your credit report regularly: You should check your credit report at least once a year to ensure there is no suspicious activity.
Use strong passwords: When creating passwords for online accounts, use a combination of letters, numbers, and special characters. Avoid using easily guessed words like your name or birthdate.
Be aware of phishing scams: Don't click on links or open attachments from people that you don't know. If you receive a suspicious email, contact the company to verify that it's legitimate.
Monitor your accounts regularly: Check your bank and credit card statements frequently to look for any unauthorized transactions. You can also set up alerts that notify you of any activity on your accounts.
Shred personal documents using a home office shredding service: Anytime you handle a document that contains personal information, make sure to shred it instead of throwing it away. This includes bills, bank statements, credit card offers, and anything else containing your information.
By following these tips, you can help protect yourself from identity theft. Remember, if you think your identity has already been stolen, act quickly to minimize the damage.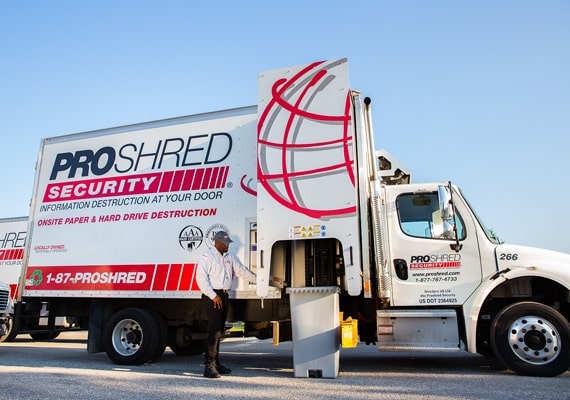 Protect Your Private Information With PROSHRED®
At PROSHRED® Philadelphia, we understand the importance of protecting your personal information. To help you protect your information, we offer a business, government, and residential shredding service, so you can securely destroy any sensitive documents that you have. We also offer on-site and off-site shredding services to accommodate your needs. For more information on our shredding services or to schedule a free estimate, contact us today.