July 14, 2022
5 Tips for Safeguarding Your Company's Intellectual Property
In a world run by businesses, intellectual property is everything. Your ideas, your products, your processes – these are the things that make your company unique and give you an edge over the competition. That's why it's so important to protect your intellectual property. The last thing you want is for someone to steal your ideas and use them to build their own business.
The Economic Espionage Act is in place to help protect intellectual property theft. However, the act on its own is not enough for complete security. There are a few additional steps that organizations' employees can implement to ensure their intellectual property never gets stolen.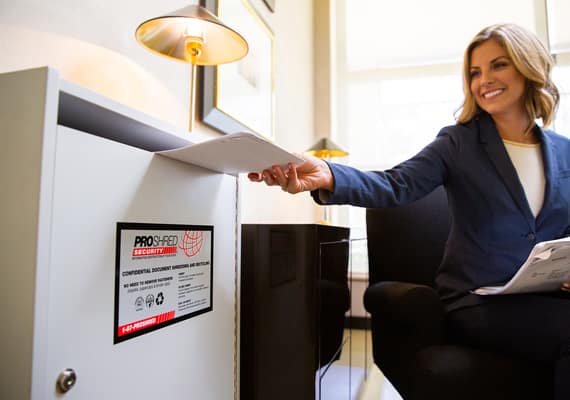 What is the Economic Espionage Act?
In 1995, the United States Congress passed the Economic Espionage Act in order to protect American companies from theft of intellectual property. The act made it a federal crime to knowingly steal or disclose trade secrets without permission. These activities are most often carried out in order to gain an unfair competitive advantage or cause harm to the victim organization.
Despite the potential severity of these crimes, many companies choose not to report them out of fear that their stocks will be negatively impacted. As a result, the true extent of the problem is difficult to determine. However, it is clear that the Economic Espionage Act has a limit to the amount of protection it offers.
What is a trade secret?
Under the Act, a trade secret is defined as any sensitive information regarding finances, technologies, engineering, scientific research, business operations, or economics that a company considers to be private. This information can be in photos, files, documents, and graphics. Trade secrets can include:
Plans
Prototypes
Methodologies
Processes
Formulas
Designs
Steps to Ensure Protection of Intellectual Property
To better protect your intellectual property, you need to have a comprehensive data security program in place. This program should include physical security measures to protect against hacking and cybercrime, as well as employee training on data handling and security procedures. It is important to have policies and procedures in place for responding to a data breach. Here's what you can do:
Familiarize Yourself with the EEA Guidelines and Penalties
In order to best protect your organization's intellectual property, it is important to be aware of all the rules and regulations set forth by the EEA. While the EEA does not criminalize every instance of trade secret theft, it does acknowledge the importance of protecting this type of information. Penalties for violating the EEA can be quite severe, including up to 15 years in prison and fines of up to $5 million for private individuals. Businesses may face even greater penalties.
Ensure Staff Members Have Received the Proper Training
With the rise of cyber-attacks and data breaches, it's essential that your staff is properly trained in how to handle company data. One way to do this is to provide regular training for employees on data security best practices. These sessions should cover topics such as how to shred documents when they are no longer needed, how to set strong passwords, and how to recognize phishing attacks. By teaching staff members how to properly handle company data, you can help reduce the risk of accidental data exposures and safeguard your business's most sensitive information.
Restrict Access to Areas Sensitive Data is Stored
To protect information even further, employees should have restricted access to it. This includes special clearance to file storage rooms in the office and locked files online. Only those who need access to intellectual property should be allowed access to it. Having employees sign non-disclosure agreements can help to emphasize the importance of keeping company information confidential.
Create a Clear, Easy to Follow Guide for Information Storage and Disposal
When it comes to your company's confidential information, it is important to take every precaution to ensure that it remains secure. One way to do this is to invest in a professional paper shredding service that does local document destruction. Shredding old files and materials is a reliable way to protect your intellectual property after disposal. Even companies that are mostly paperless can benefit from mobile shredding services. This is because all passwords, files, and other sensitive information are stored on the hard drives of computers and other devices. Electronics and hard drives should also be shredded to keep information out of the wrong hands.
Install Robust Cyber Security Measures
There are many cyber security protocols that you can put in place to help safeguard your data, such as two-factor authentication and virtual private networks (VPNs). By encrypting data and routing it through a private network, VPNs make it much more difficult for information to be intercepted. And once you are done using digital data, it must be securely disposed of.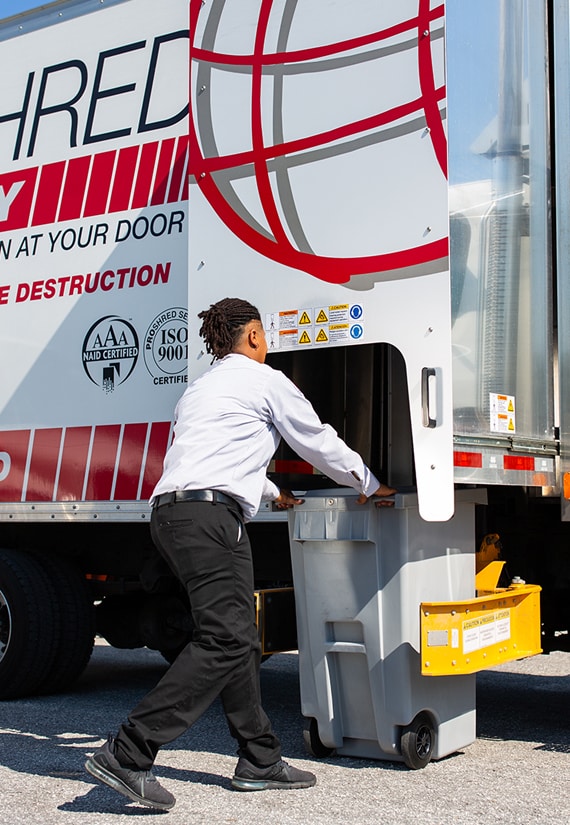 Commit to Regular Shredding With PROSHRED® Philadelphia
Through years of secure shredding services and customer satisfaction, PROSHRED® Philadelphia has become the go-to for "paper shredding near me". Shredding services are necessary for keeping intellectual property private after it is no longer needed. We provide both document and hard drive shredding to destroy all forms of information. We also provide Philadelphia residential shredding for any individuals who need our services. Consider making PROSHRED® a part of your company's disposal process for fully safeguarded intellectual properties.