York, PA Paper Shredding
At PROSHRED® Philadelphia, we've earned a reputation as a leading York shredding company. From document destruction to hard drive shredding to product disposal, we have solutions for all of your shredding needs. Our professional approach and friendly team are second to none, and our 20 years of experience have allowed us to perfect the process of shredding your confidential data in a secure manner. Read on for more information about our York, Pennsylvania shredding services.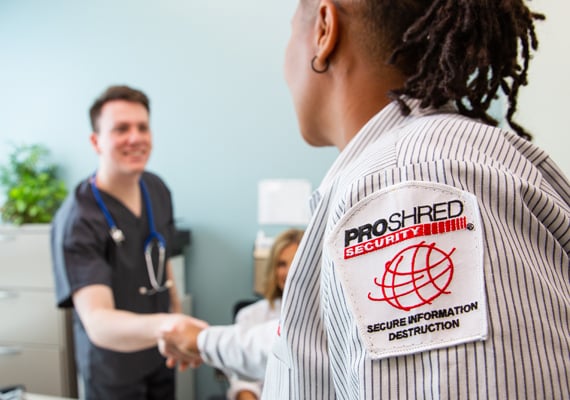 Professional Shredding Services
Destroying our client's confidential information isn't a job we take lightly. At PROSHRED® Philadelphia, we background check our employees and train them to handle sensitive documents with your security in mind. We use the most advanced shredding equipment that is available anywhere, and work with our clients to find the best shredding method and plan for them.
Wondering what items you should be shredding? We work with businesses from many different industries to help protect company security and client and employee information. Some of the file types we often see include:
Business Records

— Business plans, phone numbers, account passwords

Finance Documents

— Loan applications, credit and bank account statements

Legal Files

— Court papers, invoices, miscellaneous legal documents

Medical Records

— Documents that contain protected health information that could identify an individual

Home Office/Residential Papers

— Card numbers, phone numbers, medical bills, credit card statements, insurance papers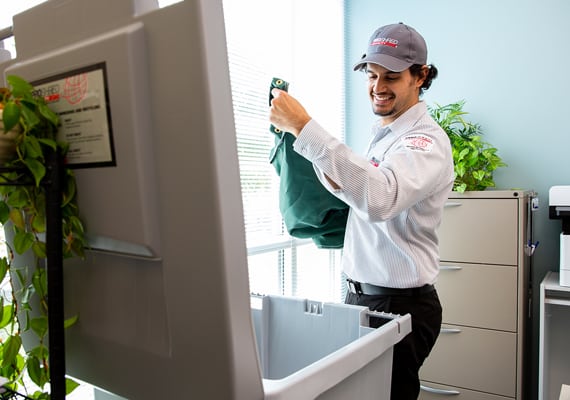 Document Destruction Your Way
Because document destruction is such a large part of what we do at PROSHRED® Philadelphia, we offer various methods for businesses and individuals to choose from. On-going paper shredding is great for larger companies that need to schedule consistent shredding services on a weekly, bi-weekly or monthly basis, while one-time paper shredding is best for annual purges of documents following a clean out or move. Drop-off shredding is also available for smaller customers who have less significant loads of paper to be shredded.
York, PA Secure Shredding Services
In addition to document shredding services, PROSHRED® Philadelphia also offers other core services in York: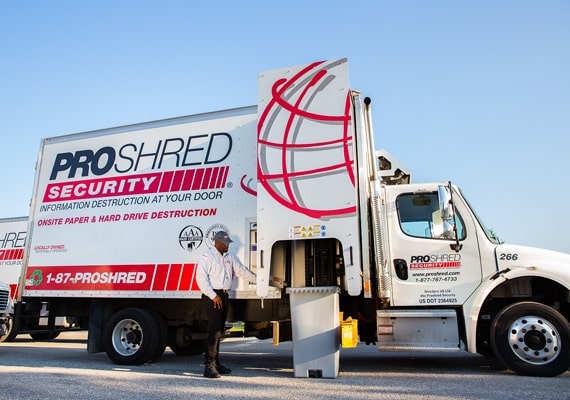 Top-Rated York Paper Shredding Company
As your partner in secure York paper shredding services, PROSHRED® Philadelphia is proud to provide our community with reliable data and product destruction. We are locally owned and operated, which means our service always has a personal touch and we truly care for the customers we serve. For secure document destruction from a top York paper shredding company, trust PROSHRED® Philadelphia.