March 17, 2021
What You Need To Know About Home Office Shredding in 2021
With many people working from home after the events of 2020 changed how businesses conduct everyday tasks, remote employees now carry more responsibility than ever. It is up to these team members to stay organized in their home office, as well as maintain the security of company information. While it is necessary for remote workers to interact with company data online and on paper, it is also important to keep these items safe and to properly dispose of anything that's no longer needed, particularly printed documents.
How should you conduct home office shredding in 2021? PROSHRED® Southern New Jersey is here with all of the information you need to properly conduct business in your residential office.
Why A Store-Bought Shredder Isn't Enough
You may think that you're saving money by doing all of your home office shredding yourself, but this course of action can have serious consequences. A store-bought shredder for your home office simply isn't adequate enough to perform a proper shred. Most home office shredders will destroy papers in a single line pattern, and this makes the leftover materials recoverable for any patient criminal who specializes in identity theft. If you want to ensure that your shredded items can't be glued or pieced back together, you need to find a professional home office shredding service.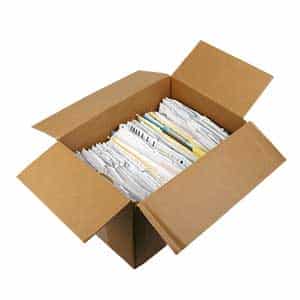 A Home Office Shredding Program Is More Affordable Than You Think
Many businesses will encourage remote employees to acquire a home office shredder, or even supply staff members with sufficient equipment using company funds. While this may seem like a cost-effective alternative to hiring a third-party shredding service, this can actually be financially detrimental down the road. A professional home office shredding service like PROSHRED® Southern New Jersey will be able to offer solutions that cater to your business's needs and budget. With competitive prices and customizable programs, any business owner can get the most out of their service plan.
Why PROSHRED® Is The Most Secure Option
There are plenty of reasons why you should choose PROSHRED® Southern New Jersey as your most trusted home office shredding service. We pride ourselves in our ability to maintain the security of our client's information, and we are able to do this because:
All of our shredding technicians undergo rigorous background checks before joining our team.
The items we shred are heavily monitored throughout the shredding process.
Our equipment shreds paper in a way that makes it completely unrecoverable after the shred is complete.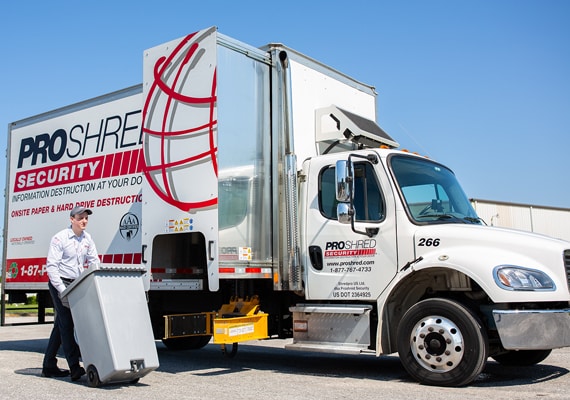 Why A Home Office Shredding Service Is Convenient
With a home office shredding program from PROSHRED® Southern New Jersey, a business owner can easily take care of the shred needs of each of their remote employees without wasting company hours. All these leaders need to do is sign on for a service, and the PROSHRED® team will handle the rest. Our fleet of mobile shred trucks will disperse across the community and go to each remote employee's home, where we will drop off secure shred bins that can be conveniently stored at each staff member's home office. We will revisit these residential locations on a regular basis, and pick up and shred any papers and files that have been accumulating in our secure shred bins.
Keeping company information safe and remote employee home offices organized are tasks that will become an afterthought with a reliable home office shredding service. Scheduling a service date takes mere minutes, and every staff member working from home can enjoy a hands-free mobile shredding service on a regular basis. With PROSHRED® Southern New Jersey as your premier shredding service supplier, home office shredding in 2021 has never been easier.
Choose PROSHRED® for Your Home Office Shredding
Whether you are a business owner with a remote team or a one-stop shop operating from home, having a professional home office shredding service is essential for security, growth, and success. Sign up for PROSHRED® Southern New Jersey's services today and enjoy the peace of mind that home office shredding provides. Call us today to get started: 1-856-202-3343.