Haddonfield Shredding Services
The town of Haddonfield, New Jersey is quaint and beautiful, making it the perfect place to live, work, and raise a family. If you are one of the 11,500 people who have chosen this area as your home, you might be wondering how you can keep your local business successful and up to date with current, required legislation. With PROSHRED® professional shredding service, we offer the convenience of properly shredding documents on-site for Haddonfield businesses.
Document Destruction in Haddonfield
Nationwide, there is legislation set in place that determines how and when certain documents need to be disposed of. Haddonfield, New Jersey is of no exception to these laws, which is why it is important to have a professional service complete your document destruction. Not only will PROSHRED® properly rid of vital documents on-site, you do not have to place that burden on the shoulders of one of your employees.
With on-site destruction, you can watch as your documents are carried to our state-of-the-art trucks and properly shredded, without ever leaving the property. Doing it this way eliminates the possibility that papers could get lost, which would lead to leaking private information. If you work at a healthcare facility or law office, you understand how devastating that can be.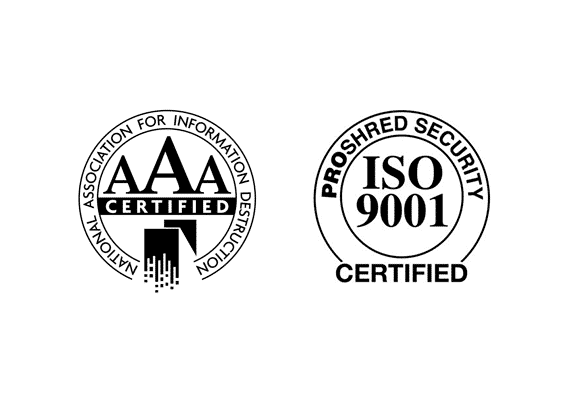 About PROSHRED® Paper Shredding Service
With PROSHRED®, you can cast away all worries about losing documents and about disposing of them properly. Our professional team servicing Haddonfield stays current on paper shredding legislation, so we know that we are destroying your documents properly.
We also offer purge paper shredding services, so that your office in Haddonfield can conduct spring cleaning and dispose of old documents that need to be properly destroyed. Afterwards, the destroyed bits of your documents are taken to a recycling facility, where they will be even further disposed of in order to be repurposed.
Do you work for a company based out of Haddonfield? If so, contact us at PROSHRED® today to learn more about how our shredding service can help boost your business' processes and procedures.
Haddonfield, NJ Shredding Services
On-Site Shredding in Haddonfield, NJ
Scheduled Shredding Service in Haddonfield, NJ
One-Time Shredding in Haddonfield, NJ
Drop-Off Shredding Location in Haddonfield, NJ
Legislative Compliance
HIPAA Compliant
HITECH Compliant
GLBA Compliant
FACTA Compliant