Shredding Bins and Consoles
PROSHRED® provides our clients with a variety of shredding bins and consoles where you can securely store your sensitive documents between your ongoing shredding services. During your shredding visit, our team will take that shredding bin directly to our mobile shredding truck where they securely shred your documents. Our Customer Service team also works with all of our clients to create a tailored shredding service that matches their needs and helps them take full advantage of our confidential document shredding services.
Security Consoles
One of our most popular options, security consoles can be strategically placed around your office for employees to store their sensitive information between shredding visits. When placing documents in the console, you don't need to worry about removing paper clips, staples, or clips. Just insert the documents you want to shred and we'll handle the rest. To keep the console secure, the doors can also be locked, so nobody can remove paperwork until we've had a chance to destroy your documents. Our security consoles are also capable of holding a large amount of paperwork, so you don't need to schedule extra unnecessary appointments due to a full security console.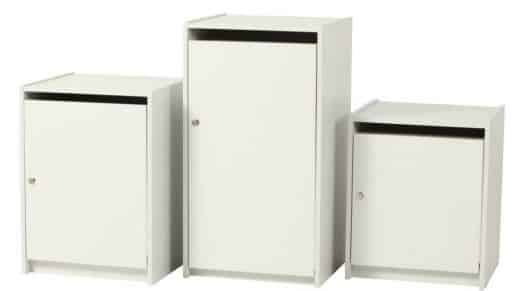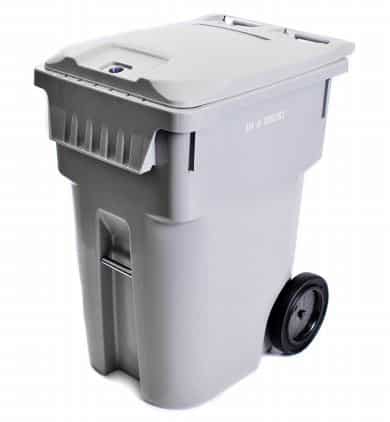 High-Volume Security Bins
Our high-volume security bins are perfect for workplaces with a large amount of paperwork to shred. They can also be used in areas such as mailrooms, warehouses, or copy rooms that constantly handle sensitive documents. These bins are extremely durable and include wheels in order to easily move the security bin throughout your office. Our team will work directly with you to determine the best place to store your security bin between visits so it can be used by everyone that needs it. We offer our security bins in a variety of sizes including 64-gallon and 96-gallon options. Finally, our security bins include a padlock system, so your sensitive documents are always securely locked inside.
Choose PROSHRED® For Your Shredding Needs
If you're looking for a reliable and secure way to shred your confidential documents, look no further than PROSHRED® Southern New Jersey. Our team has years of experience in the document destruction industry and can provide you with a tailored solution that meets all of your needs. We're also committed to keeping your sensitive information secure at all times, which is why we provide convenient shredding bins and consoles, so you can store your documents between shredding visits. To learn more about our shredding services or to receive a quote, contact us today.