New Castle Shredding Services
Though the population of New Castle, Delaware may be smaller in numbers, they certainly make up for it in heart and hard work. Located just off the Delaware River, this town is the perfect place to live and prosper. If you own a business or work for a company in New Castle, discover what PROSHRED®'s document shredding service will do for your facility.
New Castle's Top Choice for Paper Shredding
If you work for a law office or a healthcare facility in New Castle, for instance, then you may understand how important it can be to properly dispose of documents which contain sensitive information. In fact, it is so important that there is legislation that specifically dictates how certain documents need to be destroyed. It can be difficult to keep up with these kinds of laws, as they change so frequently, but our professionals ensure that their operations are in coordination with the law.
When papers are not shredded, or they are not done so properly, then it is that much easier for important information to leak. If your clients' or patients' information landed in the wrong hands, then your business could be facing a major lawsuit. Here at PROSHRED®, we know that you would never want that to happen, which is why we extend our on-site shredding services to New Castle.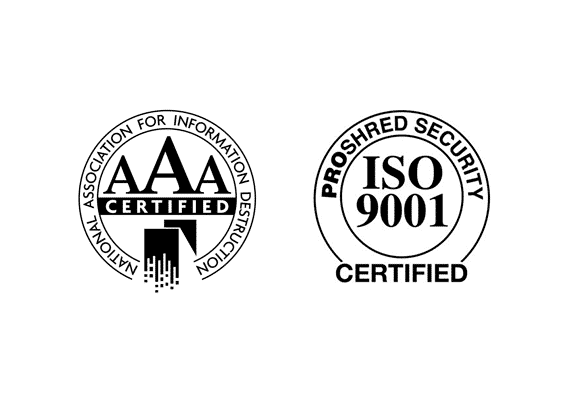 PROSHRED® and Document Shredding Services
We offer on-site document destruction because we know that it is the best way to ensure that all of your documents will be properly shredded in a timely manner. In discrete and sealed containers, our professionals will carry your documents straight from your office to our state-of-the-art shredding trucks. You can watch from a camera as your documents are destroyed beyond repair.
Paper shredding, when done properly can maximize your business' security. After all is said and done, the leftover, illegible bits of paper will be taken to a recycling facility so that they can be further destroyed and repurposed.
If you are interested in our document shredding service for New Castle businesses, please contact us at PROSHRED® for more information.
New Castle, DE Shredding Services
On-Site Shredding in New Castle, DE
Scheduled Shredding Service in New Castle, DE
One-Time Shredding in New Castle, DE
Hard Drive Shredding in New Castle, DE
Legislative Compliance
HIPAA Compliant
HITECH Compliant
GLBA Compliant
FACTA Compliant