Wilmington Shredding Services
Wilmington, Delaware houses more than 70,000 people and is located right on the water, making it a unique and charming place to live. Running a business in this city, like any other, requires a lot of moving parts to stay successful. It can be tough to remember every to-do list detail for your Wilmington business, which is why PROSHRED® will help you with your paper shredding needs.
PROSHRED® in Wilmington
When you work with PROSHRED®, you know that you are getting top-of-the-line, reliable professionals to provide your Wilmington business with a document shredding service. We will bring our state of the art shredding trucks right to your doorstep, so that your precious documents and important information doesn't have to leave your property.
Additionally, we make sure that all of our processes are up to date when it comes to paper shredding legislation. In doing so, you can have peace-of-mind knowing that your documents have been destroyed in such a way that information cannot be retrieved from them.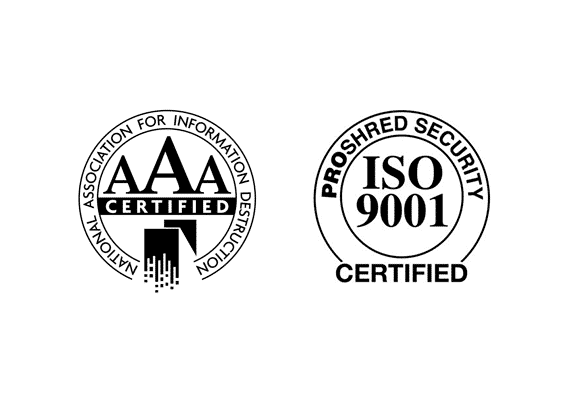 Wilmington's Choice for On-Site Document Destruction
As mentioned earlier, on-site document destruction in Wilmington provides a level of convenience to you and your business. You don't have to worry over having an employee disposing of your documents improperly, and we will bring our shredding services to your place of business. Our professionals will carry your documents in sealed, discrete containers, straight from your office to our trucks, where you can watch as they are shredded.
Even if you don't need to have documents shredded on a regular basis, you probably have "spring cleaning" every so often in your office. PROSHRED® will make singular stops, as opposed to a regular schedule, in order to help you purge these papers. After shredding, the remains of your documents will be recycled to further dispose of them, as they are repurposed.
For more information on our paper shredding services in Wilmington, Delaware, please feel free to contact us at PROSHRED® today.
Wilmington, DE Shredding Services
On-Site Shredding in Wilmington, DE
Scheduled Shredding Service in Wilmington, DE
One-Time Shredding in Wilmington, DE
Hard Drive Shredding in Wilmington, DE
Legislative Compliance
HIPAA Compliant
HITECH Compliant
GLBA Compliant
FACTA Compliant