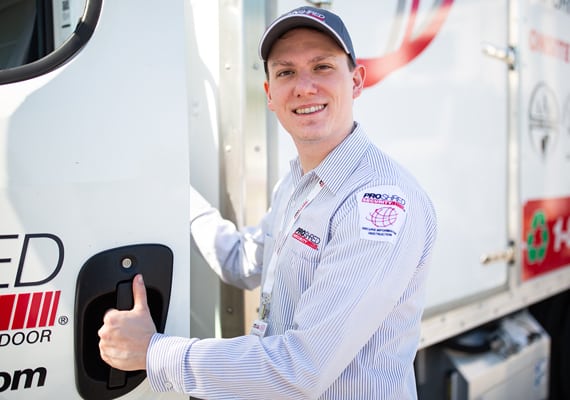 Identity theft affects nearly 10 million people a year. That means every 2 seconds someone is a victim of identity fraud. While much of this information is stolen online, a huge proportion is stolen through old-fashioned paper documents. In other words, millions of people erroneously dispose of private information by throwing it away in the trash or misplacing it, where it, unfortunately, falls into criminal hands.
Protecting confidential information in your New Jersey home should always be a priority, especially when this material is exposed on paper. PROSHRED® has created a convenient residential shredding service that minimizes the risk of private document disposal.
There are 3 options for shredding these documents. Boxes can be brought into any PROSHRED® office where we will completely destroy the information with our drop-off shredding process. On the other hand, you can even schedule at-home appointment, where one of our high-tech shredding trucks can meet directly at your residence. Alternatively, we even promote community shredding events in neighborhoods across Southern NJ where anyone can bring a box full of sensitive information.
At PROSHRED®, we care about the community and the environment. Whenever we schedule a community charity event all of our proceeds are donated in full to a local charity or community group. Furthermore, we understand that paper products make up an enormous chunk of solid waste – that's precisely why we recycle 100% of shredded materials.
For more information about a shredding event in your area or how you can meet with a Southern NJ PROSHRED® representative, call us at 1-87-PROSHRED® (1-877-767-4733).