Burlington County Shredding Services
Burlington County is the largest county in the entire state of New Jersey. Originally the home of the Lenni-Lenape Indians who populated the area for 12,000 years, it also claims the birthplace of novelist James Fenimore Cooper. It was founded in 1677 and was the home of the very first New Jersey governor, who was the son of Benjamin Franklin. It is where the largest blueberries in the world are produced, the second largest producer of cranberries and has a breathtaking example of early American architecture in the historic Courthouse in Mount Holly, built in 1796. With such a rich legacy, privacy and records management is of prime importance, and local businesses turn to PROSHRED® for their Burlington document destruction needs.
Burlington's Reliable Document Destruction
We offer two methods of handling document shredding to suit your business' needs. Most businesses take advantage of our thorough, secure and high-tech on-site shredding services. We will come right to your door, collect the documents you wish destroyed, and take care of the process right on site using our advanced and high-tech shredding trucks. You will be able to observe the whole process via private monitoring, ensuring your privacy and security is protected every step of the way.
For others who prefer off-site services, we offer drop-off shredding service. This is ideal for small businesses or homeowners who want to dispose of personal records or private information such as financial records. You can drop off your documents right at our office and we will completely destroy them for an affordable cost.
Recycling Materials
Our service is as environmentally friendly as it is secure. After destroying your documents completely and thoroughly, we will deliver the paper remnants to a local recycling facility where it will be used to create new paper products. This means that not only is your information securely destroyed, but you are doing your part to save the planet as well.
.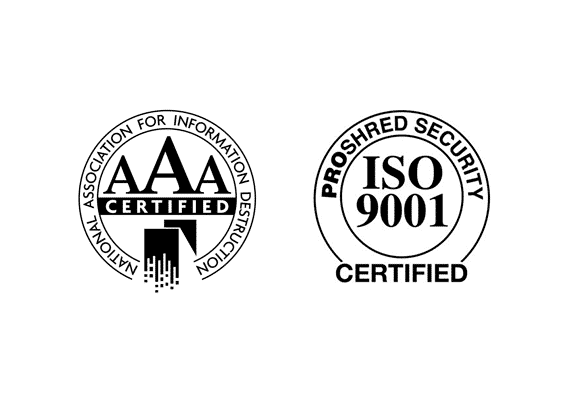 Save Money
As if all of that wasn't enough, we can offer you huge savings on your paper shredding needs. Our prices are affordable and we never apply trip fees or fuel surcharges. This means there are no hidden travel fees to surprise you and drain your budget. Our drivers come right to your location and you pay only a flat-fee for the service. We are up-front about all of our charges and are happy to explain the process to you.
If you think that PROSHRED® document destruction services may be right for you, we look forward to talking to you. Read a bit more about our services, and give us a call for more information today.
Burlington County, NJ Shredding Services
On-Site Shredding in Burlington County, NJ
Scheduled Shredding Service in Burlington County, NJ
One-Time Shredding in Burlington County, NJ
Hard Drive Shredding in Burlington County, NJ
Legislative Compliance
HIPAA Compliant
HITECH Compliant
GLBA Compliant
FACTA Compliant