January 8, 2020
How to Choose a Shredding Service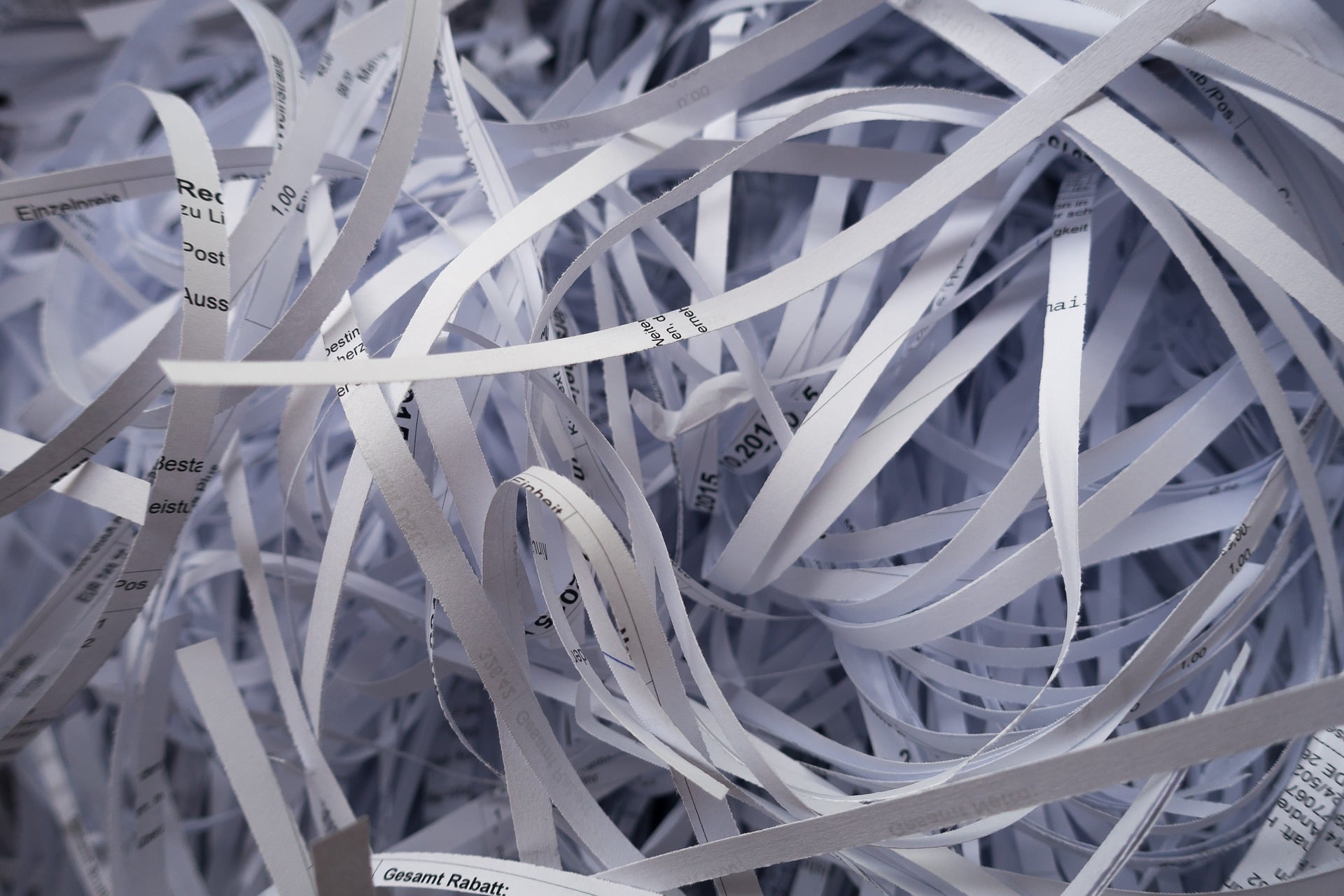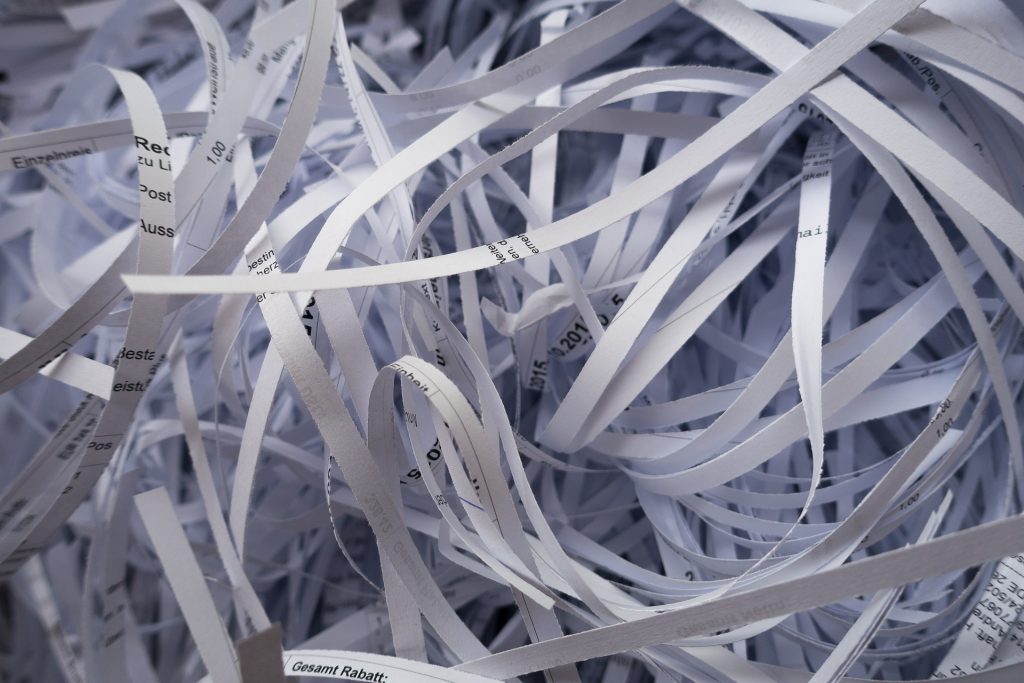 If your business is in need of a professional team to help you stay on top of old files that keep piling up, you should consider setting up an on-going paper shredding service. There are many local providers with customizable shred plans to help suit your needs, but how do you know which one is the best?
When choosing a shredding service, there are several factors to consider…
On-site vs. Off-site
If you want to increase your chain of custody, or witness your documents or hard drives being destroyed, then on-site paper shredding is the best option. If price rather than security is your only consideration, then off-site shredding may be better suited to your needs. However, keep in mind that when documents are transferred off-site for shredding, there are more opportunities for a data breach to occur.
Scheduled Pickups vs. A One-Time Purge
Do you need to shred on a regular schedule, or do you have retention dates?A scheduled shredding involves destroying information on a regular basis by using service containers at your location that are emptied on a pre-determined schedule. This service is beneficial when you need to show ongoing compliance with industry legislation such as HIPAA or FACTA. You can also add purges as needed when your documents complete their retention schedule. However, not every shredding company will take those extra boxes and some will even penalize you if you need an extra pickup. PROSHRED® Southern New Jersey does not, adding extra service as needed.In addition, a regularly scheduled service is important for paperless offices to make sure any printed documents are securely destroyed as there are no storage options in place. If a company utilizes printers, they are not paperless. One time purges are useful to companies that do not generate enough paperwork to warrant a scheduled service, but still need to shred every now and then, and proof in the form of a Certificate of Destruction is required. One time purges are also for entities that keep documents for a retention period and then need to destroy them as a bulk purge.
Does The Service Carry Industry Certifications?
Any shredding provider can be a member of NAID, but when they are NAID AAA certified, they have been through rigorous auditing and are held to the highest standards. In addition, if they, like PROSHRED® Southern New Jersey, are ISO certified, then they will go above and beyond to provide customer satisfaction and security.
Does The Company Have Good Reviews and High Customer Satisfaction?
No company can be perfect all the time, but if they are unresponsive, hard to contact, or only offer cookie-cutter solutions, then they may not be the best service for your business. All PROSHRED® locations pride themselves on their excellent customer service.
Are They Locally Owned or Managed?
If your shredding provider is locally owned or managed and are part of the community like you are, then the service is usually better, and you are promoting business in the community you belong to.
Are There Hidden Fees?
Not every company is upfront about those extra charges! Gas, mileage and trip fees are the most common hidden costs, but some even charge you to recycle the paper. When you have your first discussion with your potential shredding provider, make sure to ask about hidden fees.
Hard Drive Shredding Capabilities
Lastly, as companies rely more on technology, is the shredding company able to destroy your hard drives by shredding? Can they handle solid-state drives? Previously, punching hard drives was thought to be a secure method of destruction. Now, as technology becomes more advanced, hard drive shredding has been deemed the most secure method. When considering your shredding provider, make sure they have the necessary additional permits for this and other media.
When choosing a shredding service that will exceed your expectations, remember that PROSHRED® Southern New Jersey has the qualities mentioned above and more. Our certified technicians are here to work with your busy schedule and get you set up with a shred plan that works within your budget. Contact us today to learn more: 1-856-336-2820
Frequently Asked Questions
When security matters on-site shredding is definitely the best option